Prince William's woke BAFTA performance
Meghan and Harry are not the only painfully PC royals.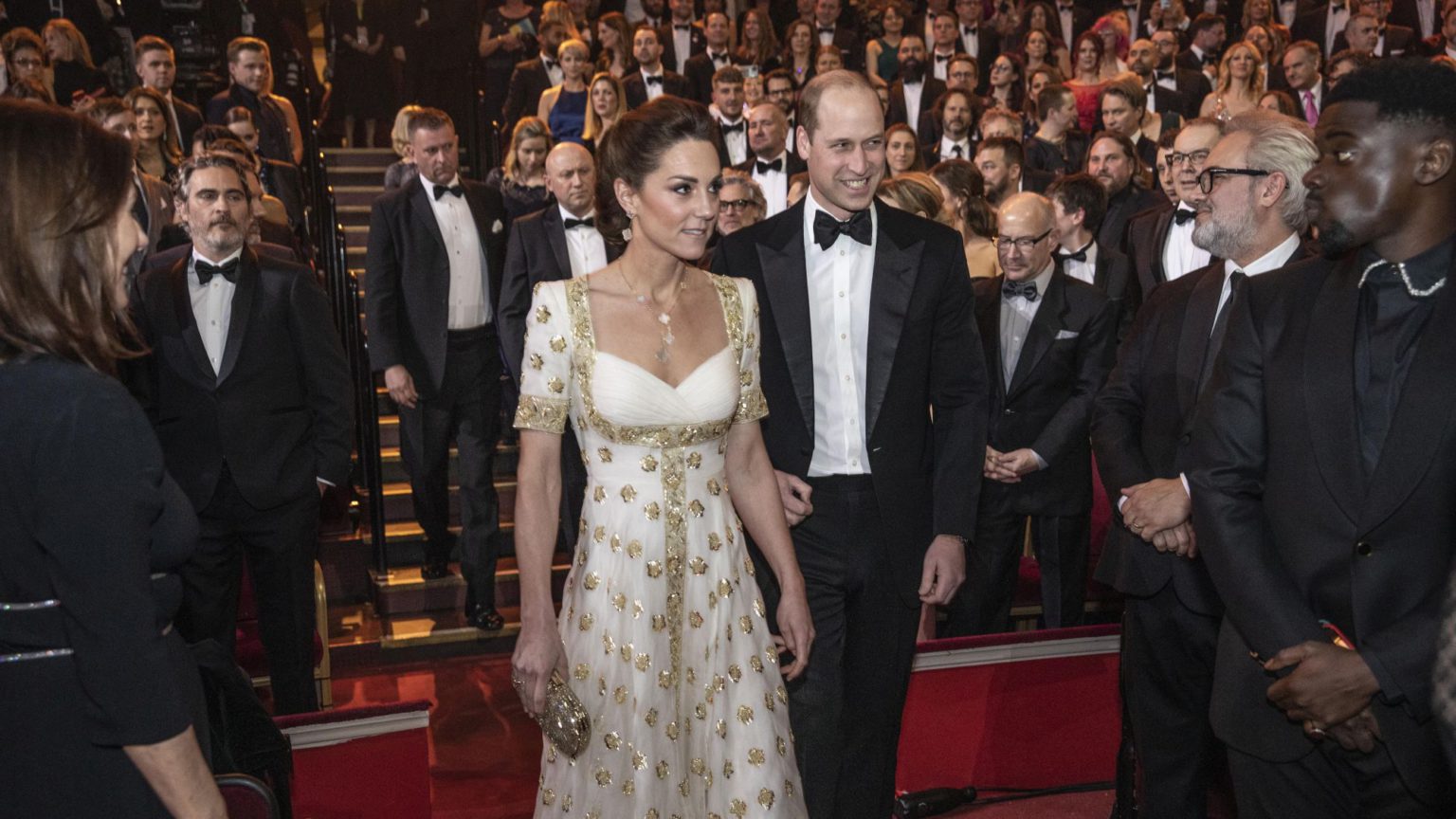 The one downside to the well-deserved backlash against woke royals Prince Harry and Meghan Markle, is that it has taken some of the heat off the other Windsors.
Prince William, for one, has come out of 'Megxit' looking particularly good in comparison with his irritating brother and sister-in-law. But as William's speech at BAFTA last night reminds us, he also has a tendency towards virtue-signalling.
William has been president of BAFTA for 10 years. And in his speech at the awards ceremony last night, he waded into the controversy over diversity:
'[In] 2020, and not for the first time in the last few years, we find ourselves talking again about the need to do more to ensure diversity in the sector and in the awards process – that simply cannot be right in this day and age. BAFTA take this issue seriously, and following this year's nominations, have launched a full and thorough review of the entire awards process to build on their existing work and ensure that opportunities are available to everyone.'
This year, you see, all the acting nominees were white, and the great and the good rushed in to claim that the BAFTAs – like much else in British society, it seems – are a bit racist. This is despite the fact that, as we have pointed out on spiked, there is little substance to such claims.
While BAFTA has been understandably keen to say it is 'doing something' about diversity, wading into this contentious row serves William's purposes, too. By playing to the liberal gallery, he is telling its well-heeled members that he, like each of them, is a good person, fighting the good fight. It's a pretty easy way for a beneficiary of our anachronistic, anti-democratic monarchy to look modern, pious and purposeful.
William and his wife Kate Middleton have form in this regard. With Prince Harry, they set up their Heads Together charity, aimed at encouraging 'emotional intelligence' and 'mental wellbeing'. Though ostensibly concerning mental health, the charity's activities seem primarily aimed at inane awareness-raising.
That is, they provide little in the way of tangible services and plenty in the way of opportunities to virtue-signal. Indeed the project seemed, in part, to be an excuse for Harry and William to talk about their own personal struggles, leading to a reported clash with Buckingham Palace over their improper 'soul-baring'.
Wills and Kate may be a bit less trendy, their commitment to fashionable causes more watered-down. But they are just as much a part of 'woke royalism' as the now-departed Harry and Meghan – that is, this concerted effort on the part of younger royals to justify the ridiculous institution they hail from by posing as relevant, emotionally intelligent and caring.
We shouldn't let any of them get away with it.
Picture by: Getty.
To enquire about republishing spiked's content, a right to reply or to request a correction, please contact the managing editor, Viv Regan.