The strange death of public space
Leafleting, busking and political campaigning are now subject to myriad restrictions.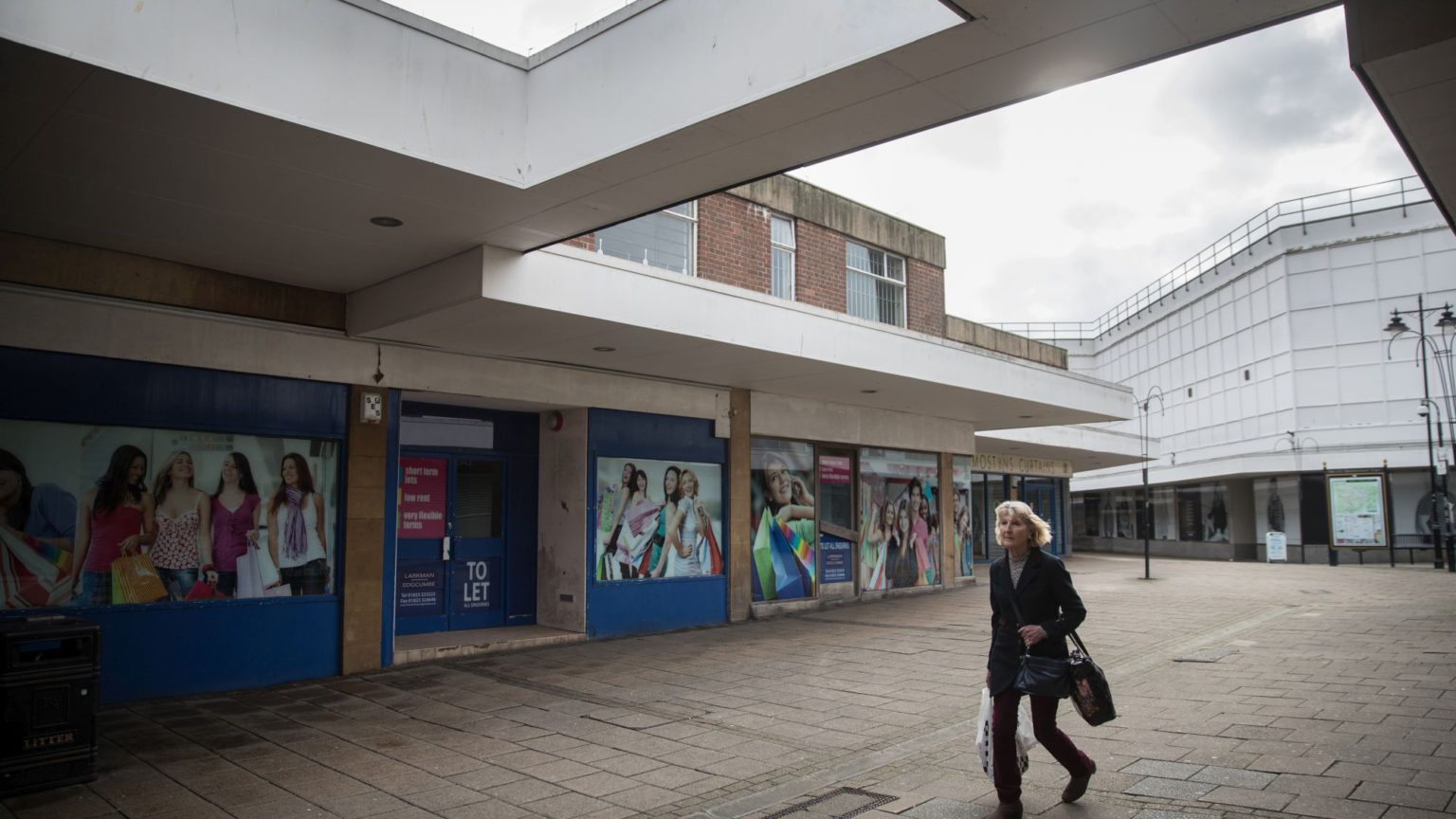 In the 19th century, areas such as Piccadilly Circus, Oxford Street or Leicester Square would be packed with handbill distributors or sandwich-board men, shouting about new exhibitions, products, lectures on astronomy, spectacular demonstrations, boxing matches or concerts. On town streets, people would hand out handbills or post notices for theatre plays or ladies' hats. They would promote petitions, call for public donations, or for meetings with the mayor, or promote election manifestos.
It was this culture that made public space truly public: squares and streets were not just places to pass through, between home and work or from one shop to another. Nor were they merely social spaces for meeting friends. They were also places to assemble, to protest, to appeal to fellow citizens, or to find out what was going on.
Twenty years ago it was still possible to go to most British towns and cities and put up a small political stall. A local theatre company could go into town and hand out leaflets or wear a sandwich board. People would know when the local fete was on because of the poster tied to a lamppost or put up by the roadside.
Now, in many British towns and cities, this is no longer the case. In the research for my latest report for the Manifesto Club, The Silencing of Public Space, I found that 31 per cent of councils restrict public leafleting, either charging for leafleting licences or banning leafleting entirely. In Leicester, local theatres have to pay £1,300 a year to hand out leaflets. In Hillingdon, it's £10 an hour. And in Cardiff, £250 a day. Some councils are applying speech codes for acceptable leafleting, including a ban on 'insensitive' leafleting in Greenwich. Tamworth council requests that political campaigns do not go against the council's Equality and Diversity Policy.
There are also growing restrictions on political campaigning in public spaces. Only 19 per cent of councils I contacted said that people can put up a political stall in a public space without payment, booking or undergoing other formal procedures. These fees are sometimes very large, including £500 per day in Basingstoke and in Cardiff. Some councils even refuse to allow any political activities in public spaces, deeming these too controversial. For Tendring Council, 'The key objective of hiring space in the Town Square is to attract and retain shoppers in Clacton Town Centre, through creating a vibrant hub for shopping. Bookings are not taken for either religious or political groups.' Similarly, Bexley Council says that 'Leafleting of religious/political groups is not permitted in the Bexleyheath BID (Business Improvement District) Area', and that people cannot put up political or religious stalls.
There is often 'zero tolerance' of posters, no matter how worthy the local cause: charitable events and lost-cat posters are taken down or even punished with fines. Only nine per cent of councils tolerate community posters for local political or social events, while 44 per cent do not allow any posters at all. In the past year, councils have taken down posters for a Macmillan nurses boot sale, a hospice Christmas fair, litter-picking, Sunday Worship, Girl Guides, missing cats and dogs, campaigns against local developments, and election candidates.
At the same time, while citizens' use of public space is restricted, there has been a move towards the commercialisation of public space. 'Events spaces' in town centres are sold to companies to put up gazebos or carry out product promotion. The companies that rent these 'public' spaces can claim exclusive rights over them and can exclude others from using them. Nottingham Council's large Market Square is designated a 'promotional space', so even those who have paid for leafleting licences cannot approach people within the square.
In some areas, public space is either owned by or managed by a private company, and run on purely commercial lines. In Corby, the whole of the town centre is owned by a private company, which restricts activities including leafleting, busking and charity collection. This means that a private company (called something like InSwindon or Rugby First) becomes the point of call for people wishing to campaign or hand out leaflets in public spaces – the company decides what is allowed and what is not.
There has been a lot of coverage of these new 'privately owned spaces', or POPS, which are seen as endangering freedom of expression and association. The truth is more complicated: while some public spaces are regulated on commercial lines, others are subject to rule by petty bureaucratic procedures that make little sense in commercial terms. There is no economic rationale for councils vetting people's leaflets, or asking people to fill in lengthy risk assessments for stalls. Some councils (such as Woking) have policies on public space that specify exactly what can be done in each area, as if councillors were curators with the task of ordering social life to their own taste.
We have lost the informal hubbub of public space – the political campaigners, buskers, charity collectors and others, pitching up in squares and streets and touting their causes, side by side. Public space is now organised in the interests of bureaucracy and business. These two forces collaborate, through partnerships and crossovers, such as council-established business associations. In some areas, the state is predominant, in others the market. But they both have a shared interest in the exclusion of public activity from public spaces.
We need to turn this trend around – to bring back the posters taped to lampposts, to remove the bans or charges that prevent people from promoting their cause to fellow residents. While public spaces are controlled by market forces and state bureaucracy then a major dimension of citizenship will be lacking.
To enquire about republishing spiked's content, a right to reply or to request a correction, please contact the managing editor, Viv Regan.