Labour is on the verge of total irrelevance
Its identitarian agenda is out of touch with the vast majority of the public.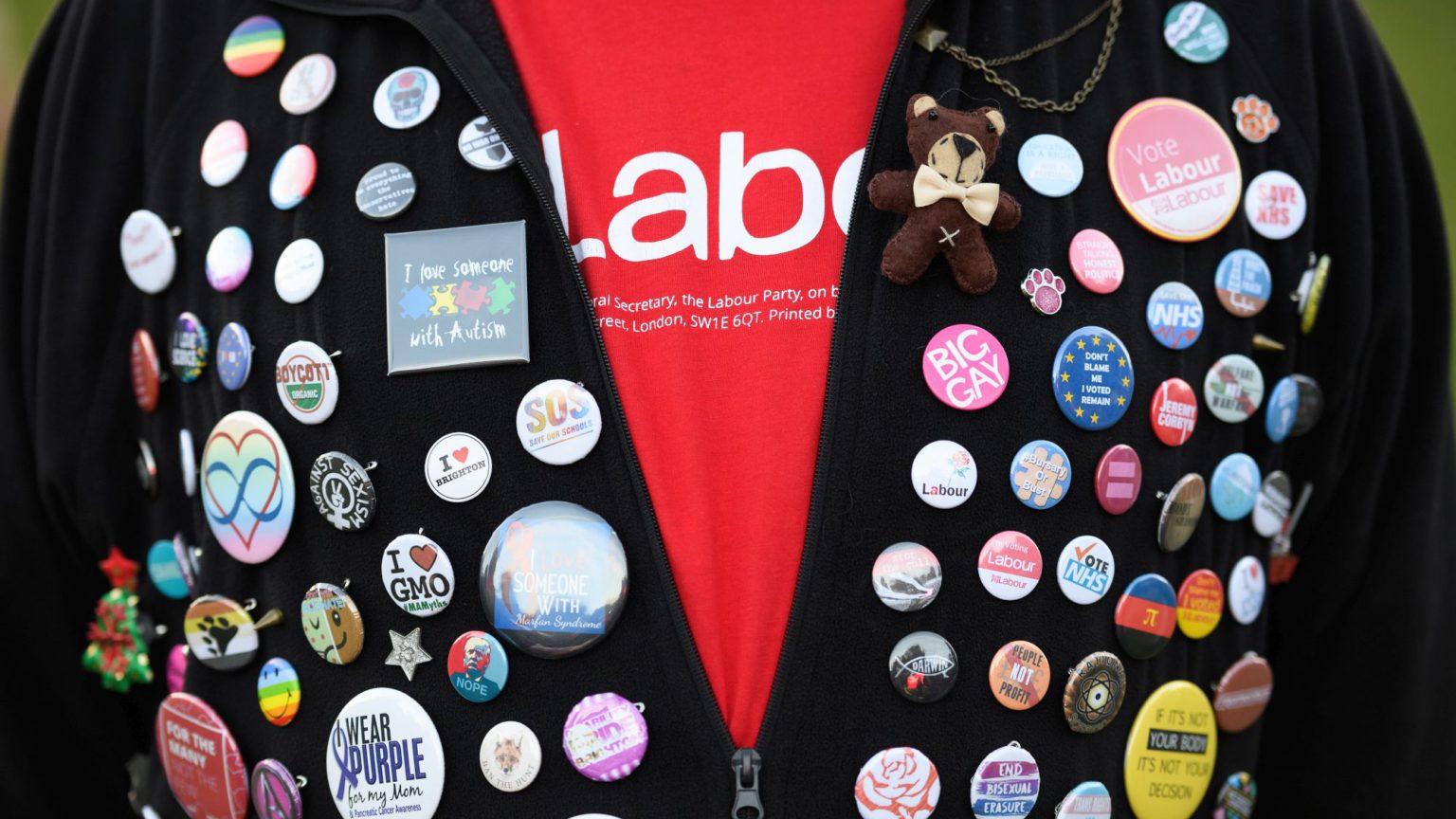 Following its catastrophic General Election defeat, the Labour Party desperately needs a period of serious introspection. The gravity of the defeat must not be underestimated by those within the party. Labour is on the brink of declining into a state of complete irrelevance – into an amateurish social-activist organisation, out of touch with much of the British public.
Momentum, now a dominant force within the party, helped to produce a disastrous policy agenda that married open-borders cosmopolitanism with the aggressive prioritisation of minority-group interests. Outrider media organisations like Novara Media have also caused significant damage to Labour. They appear to have a fundamental loathing for patriotic, traditional working-class voters. (Take Aaron Bastani's denunciation of the Poppy Appeal as 'white supremacist'.) These people have exploited Labour, using it as a vehicle to infiltrate mainstream politics and push their wokeism.
One of Labour's central problems is that the self-labelled 'anti-racists' of the modern left, fuelled by aggressive racial identity politics, refuse to acknowledge that some of the most deprived communities in the UK are predominantly white. Britain's core cities, such as London and Birmingham, have their fair share of deprived, ethnically diverse constituencies. But there is also a swathe of disadvantaged communities in ex-industrial and coastal towns that are far less diverse.
A responsible party of the left would be able to develop a policy agenda that could command high levels of support across all of these constituencies. But many around the Labour Party are so utterly obsessed with 'white privilege' that they cannot even begin to feel any sense of affection towards underprivileged white British people.
This animus runs deeper. White working-class people in the provinces are considered to be an inconvenience. And if these people dare to express a dissenting opinion – such as on Brexit – they can expect a verbal volley of abuse from the increasingly intolerant left: 'racist', 'thick', 'bigoted', 'jingoistic' and 'Little Englander' have become common slurs.
Labour's publication of a separate 'Race and Faith' manifesto during the election was racial identity politics at its peak. It included proposals such as a race-equality unit in the Treasury to review the impact of all spending commitments on 'BAME communities'.
There are many constituencies – both predominantly white and ethnically diverse – that have been starved of meaningful public investment for decades. Instead of its 'Race and Faith' initiative, Labour should have produced a 'Rebuilding Our Communities' manifesto, laying out an ambitious post-Brexit agenda based on local economic regeneration and decentralisation of political control. Policy initiatives such as town-centre regeneration and expansion of free ports, placed in the hands of those with local expertise and specialist knowledge, and accountable to their communities, could have been part of a broader post-Brexit plan to revive deprived parts of the country.
A more decentralised political and economic model, transferring power and decision-making from Whitehall to local communities, could have commanded great public support in both Leave-leaning constituencies with high ethnic-minority populations (such as Luton South and Birmingham Hodge Hill), as well as predominantly white, former coal-mining seats (such as Bolsover and Blyth Valley). It would have also appealed to the coastal constituencies that the Conservatives gained from Labour, such as Workington and Great Grimsby.
Brexit should have been a wake-up call for Labour. But the opportunity to reconnect with neglected communities across the UK was well and truly squandered by a party that was far more interested in talking than listening. This led to it developing a policy agenda guided by identity politics instead of the bread-and-butter concerns of the wider British public.
Labour is at a crossroads. The risk of it descending further into political insignificance is extremely high. Some Labourites are trying to take comfort in the party's continued high level of support among certain demographic groups, particularly young people. They believe this may lead to an electorate that is 'naturally' more receptive to them. But this behaviour is unbecoming of a party that should be serious about delivering social and economic change in the here and now.
The Labour Party needs to start acknowledging that it has been getting a great number of things wrong for a very long time.
Dr Rakib Ehsan is a research fellow at the Henry Jackson Society. Follow him on Twitter: @rakibehsan.
To enquire about republishing spiked's content, a right to reply or to request a correction, please contact the managing editor, Viv Regan.