Corbyn's ties with Islamists cannot be ignored
Labour's 'Race and Faith' initiative would open the door to extremist groups.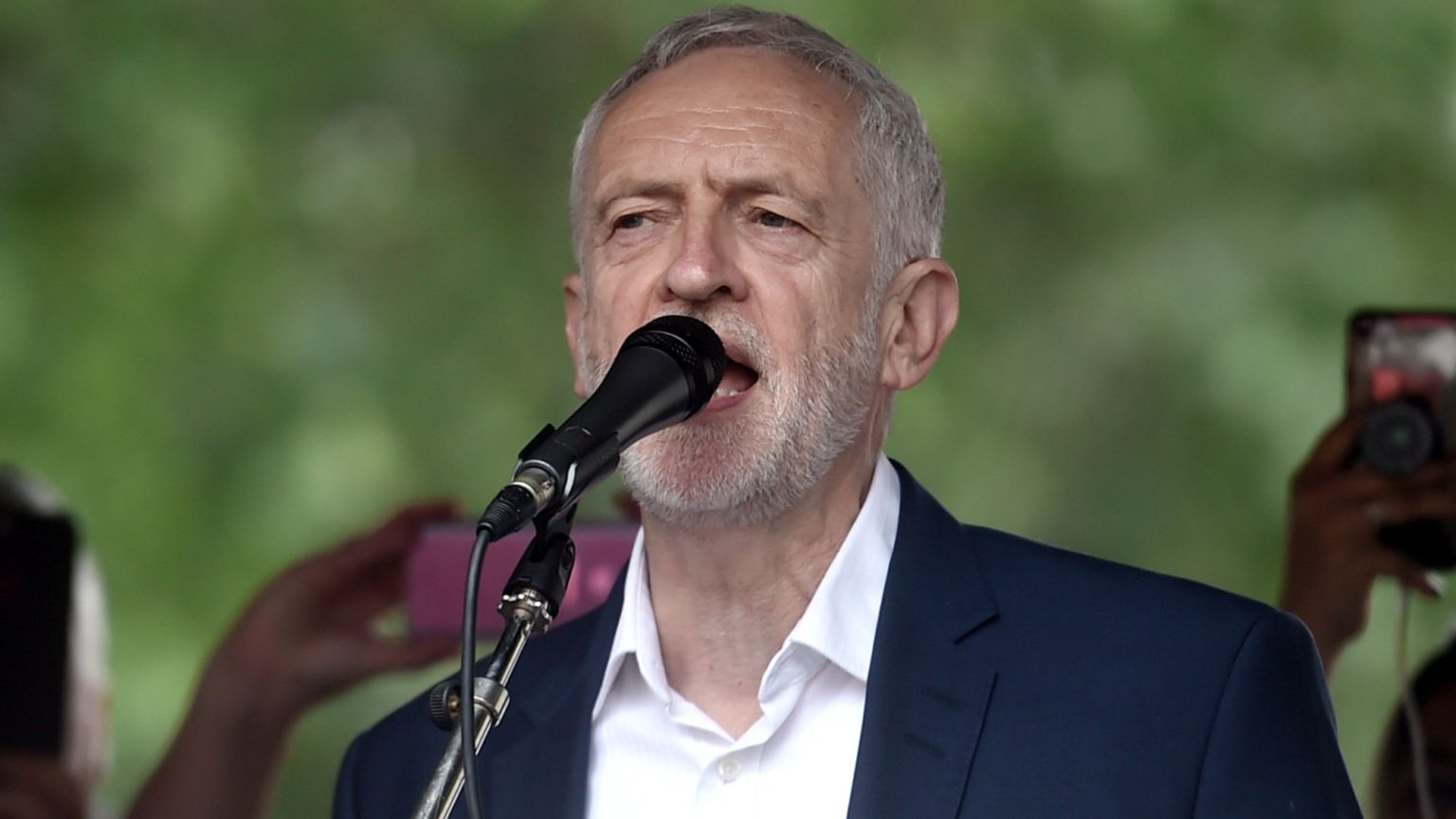 For a country that famously 'doesn't do God', and whose established church appears in terminal decline, these were rather unusual developments. To understand how Mr Corbyn helped get us to this point, it is important to go back nearly 20 years, to an organisation he once chaired – the Stop the War Coalition (STWC).
Following 9/11, the STWC sought to develop an opposition to the war on terror that avoided criticising al-Qaeda and likeminded groups in the Muslim-majority world. At its launch, an amendment proposing a condemnation of the terrorists was ruled out of order – such was the desire to declare the world's problems as always rooted in the West.
While this anti-Western stance isolated the anti-war movement from broader working-class communities wary of Islamic extremism, and whose young men were often in the armed forces, such views did it no harm on the far left. As the STWC gathered momentum, it entered into a political marriage of convenience with the Muslim Association of Britain (MAB), an organisation established by the Muslim Brotherhood's Kamel el-Helbawy. Exiled Muslim Brothers had also formed the Muslim Welfare House in Finsbury Park back in 1970, and from 2005 the MAB has run Finsbury Park Mosque. The constituency MP, Jeremy Corbyn, is a fixture at both.
These relationships are responsible for some of the baggage that has dogged the Corbyn era. At Finsbury Park Mosque, Mohammed Sawalha was a trustee of the institution from 2010. Sawalha resigned from that role after reports emerged that he was a member of Hamas's politburo, representing it in overseas delegations. To traditional Labour voters, it appears odd that Corbyn receives praise from Hamas, or describes the Islamic Resistance Movement and Hezbollah as his 'friends'. Political positions that can be sold at STWC meetings are harder to justify outside that narrow strip of land where the left and Islamists overlap. They also alarm Britain's Jews, who see in Islamist groups a threat to their own security.
Corbyn's recent actions have done little to address such fears. Last week he declared that he would open the doors of Downing Street to the Muslim Council of Britain (MCB) and the MAB. In doing so, he is embracing organisations which, in practice, represent only a distinct sub-section of Britain's three million Muslims. While the MAB's lineage is in the Muslim Brotherhood, the MCB's is in Jamaat-e-Islami, Pakistan's largest clerical party. Corbyn forgets that Labour once enjoyed close relations with the MCB. When it came, the end of the affair was messy. The then Labour government walked away after the MCB's deputy director-general, Daud Abdullah, was accused of advocating attacks on British forces in the Middle East.
Labour's Race and Faith manifesto has sinister connotations for those of a certain age who remember the years when the British National Party ran with the slogan 'race and nation'. The leftist version of identity politics is, however, almost deliberately bland.
Across 20 pages there is little meat but there are a few policies likely to cause problems for Labour. First, Labour promises to establish a race-equality unit in the Treasury to review the effect of spending commitments on BAME communities. That will be hard to sell to old Labour voters in deprived coastal or ex-mining towns with few BAME citizens but plenty of poverty. Secondly, it proposes a review of the national curriculum to examine how historical injustice, colonialism and the British Empire are taught. This takes a bad idea from university campuses – the 'decolonising the curriculum' initiative – and applies it to our children's schools. Perhaps as a reminder of the ideological roots of the Race and Faith manifesto, the document closes with a reference to Bernie Grant, one of Britain's first black MPs, and what looks to be a 1980s photograph of Diane Abbott from the era when the Labour left was promoting separate 'Black Sections' of the party.
Rather than setting a new agenda for a progressive future, Labour seems obsessed with picking through bad examples and ideas from its past and from the anti-war movement. In power, Labour would turn No10 into a revolving door for every interest group imaginable, each declaring their own oppression greater than the last. If Labour can't do better than this, it deserves to be soundly rejected on 12 December.
Dr Paul Stott is a faculty member at SOAS, University of London. His book British Jihadism: The Detail and the Denial is due to be published next year by Routledge. Views expressed in this article are solely those of the author. Follow him on Twitter: @MrPaulStott.
Picture by: Getty.
To enquire about republishing spiked's content, a right to reply or to request a correction, please contact the managing editor, Viv Regan.