The homelessness crisis demands radical solutions
A litany of failures in housing, health and the economy need to be addressed.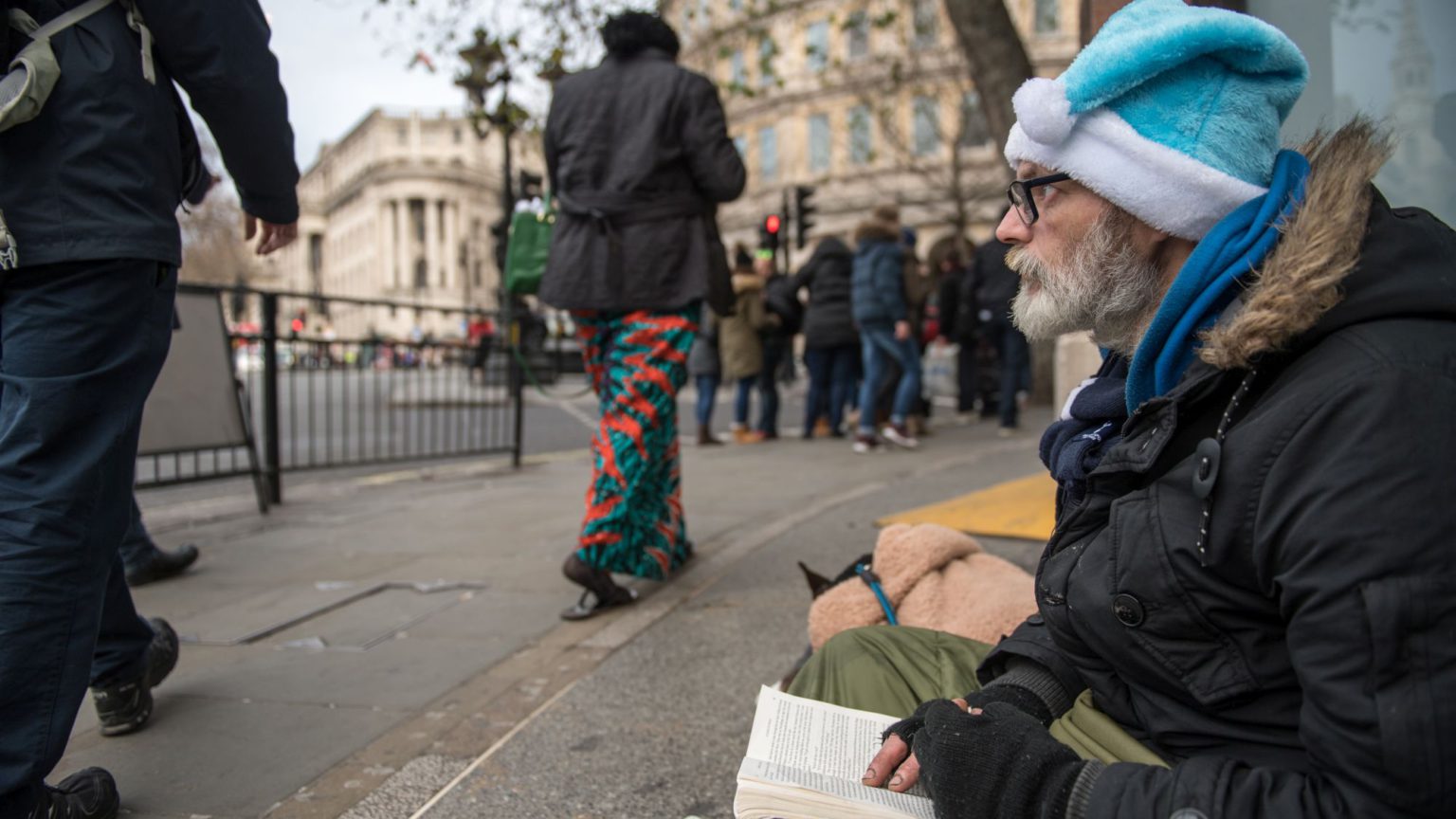 The prime minister Boris Johnson has promised more funding to tackle homelessness. 'It cannot be right in the 21st century that people are homeless or having to sleep on our streets', he said.
The figures on homelessness are notoriously unreliable – not least because nobody can agree on what counts as homelessness in the first place – but they nevertheless paint a depressing picture. According to homelessness charity Crisis, sofa-surfing is the most common type of homelessness. In England in 2017, there were over 71,400 sofa-surfers who relied on friends and families to put them up. The number of households in England considered 'officially' homeless or at risk of being made homeless was 68,170 in 2019 – an increase of 11 per cent on 2018. The numbers in temporary accommodation – such as B&Bs or hostels – increased to 86,130, a rise of 4.5 per cent.
None of these figures include the 4,677 rough sleepers (over a quarter of them living on the streets of London) counted across the country on just one night last year – more than double the count in 2010. The annual figure is likely closer to 24,000 (around 9,000 of them in London), according to Crisis. Shelter put the total homelessness figure at 280,000 – the equivalent of one in every 200 people in England, and nearly one in 50 Londoners.
At this time of year there are many charitable initiatives to help those on the streets. Some have raised funds by taking to their rain-sodden tents in London, Edinburgh and Cardiff as part of the World's Big Sleep Out, a celebrity-endorsed campaign of solidarity with the world's homeless and displaced. A handful of volunteers in Wales have, on a smaller, more practical scale, converted a double-decker bus into a mobile night shelter complete with beds, showers and a kitchen.
The cultural set has also joined in. A video viewed over three million times on social media shows a homeless man asleep on a Birmingham bench being carried away by reindeer in a Banksy graffiti-piece. Gilbert and George are selling their artwork on dinner plates with proceeds going to East London shelters.
While these gestures in this season of goodwill are welcome, much needed and undeniably heart-warming, they are also depressingly inadequate. If it really is the case, as the prime minister says, that no family should be forced out of their home, and that nobody should have to live on the streets, then charity really shouldn't be necessary. A long line of his predecessors – both in No10 and at City Hall – broke their promises to solve the problem. The current mayor, Sadiq Khan, invited 100 homeless people (or 'vulnerable Londoners', as he calls them) to City Hall on Christmas Eve. There was plenty of stuffing as they ate well and watched Elf, but not much meat on the bone: afterwards they all went back 'home' to their respective hostels.
As Shelter CEO Polly Neate puts it, 'Our new government must confront and do something radical to change [the situation]'. So far the government has provided an additional £3million for this winter's Cold Weather Fund. It will also make £63million of grant funding available for local authorities to support and accommodate rough sleepers. But while the money is needed – indeed, much more is needed – it is a rethink that is needed most. Labour leadership hopeful Keir Starmer has warned that homelessness is a 'moral emergency', citing projections that there could be 10,000 people sleeping on the streets by 2024 – ironically the date by which the Conservatives have pledged to end it altogether – unless there is a 'cultural shift' in the way the problem is understood. He is right.
Government needs to take homelessness much more seriously. In its narrowest sense, homelessness – as in literally having no roof over one's head – could be ended almost overnight. People who are sleeping rough should be offered the money they need to find somewhere to live, to keep themselves clothed and fed, and to begin rebuilding their lives. We could do this by offering rough sleepers a personal budget, just as we already do for people assessed as having a social-care need. (Indeed, many people living rough or in shelters already have such needs, whether this is down to poor health, a disability, alcohol or drug problems, or being in an abusive relationship.) If the prime minister really does believe in people 'taking control' of their lives, he should give rough sleepers the opportunity to do so.
The causes of homelessness in its broadest sense are multiple and longstanding. But they are also avoidable. An undersupply of housing and stagnating living standards have caused rents and prices to spiral out of reach for many. An underfunded and mismanaged welfare system has failed to act as an effective safety net for those at risk of losing their homes. And mental-health services are unable to cope with the demands put upon them (not least thanks to today's vogue for therapeutic solutions to social problems). Ultimately, homelessness is a product of the everyday instability that derives from our failure to tackle the UK's structural economic problems.
But there could be cause for optimism. Tackling each and all of these issues requires the kind of 2020 vision you might expect of a new government with a large majority and an ambitious leader eager to get things (and not just Brexit) done.
Dave Clements is a writer, adviser to local government and founder of the Academy of Ideas Social Policy Forum.
To enquire about republishing spiked's content, a right to reply or to request a correction, please contact the managing editor, Viv Regan.