The trans-toilet wars come to Britain
The row over the Old Vic's loos is just the start.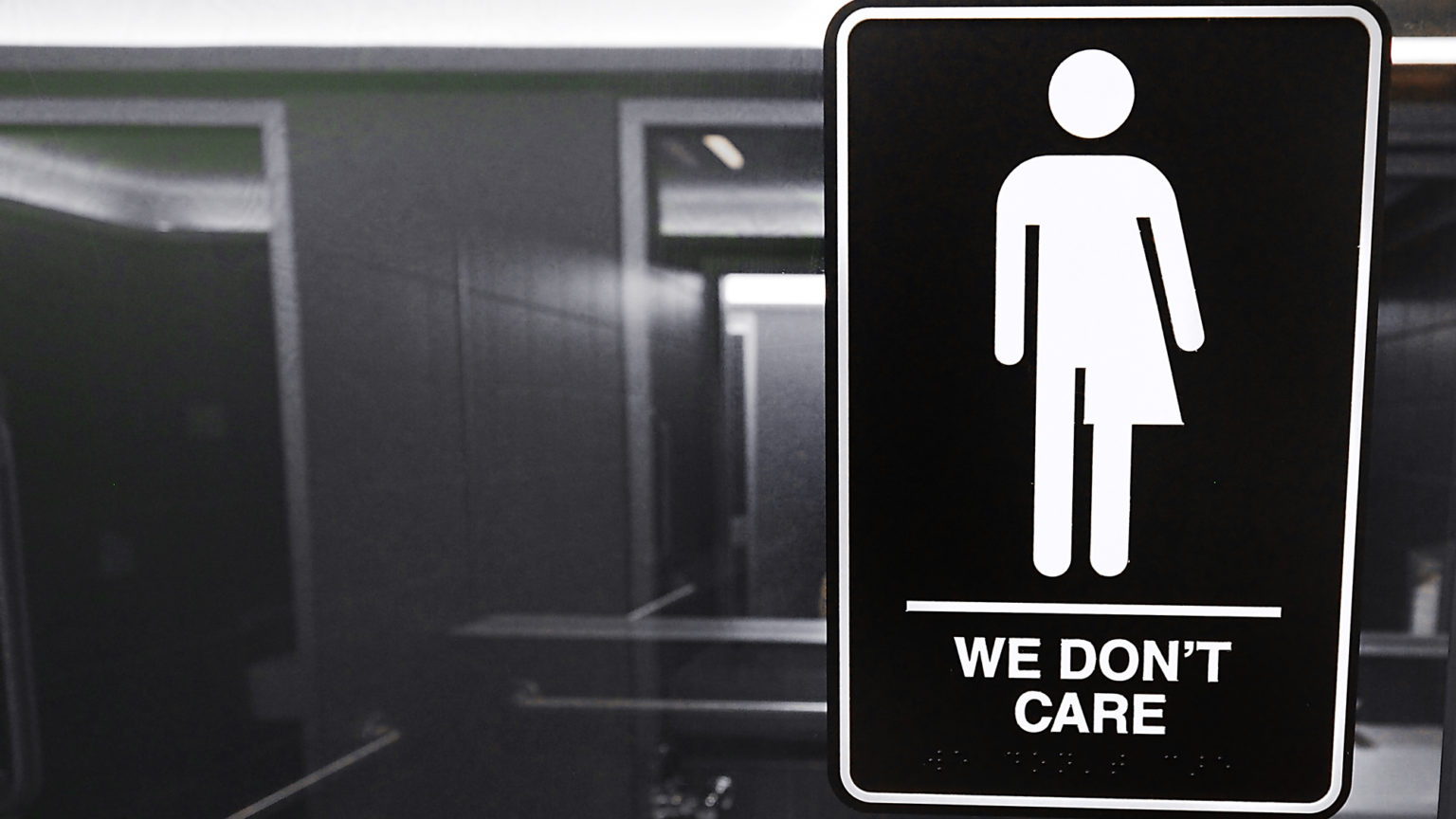 The Old Vic theatre – or, more specifically, its bathroom facilities – became the staging ground of the culture war's latest skirmish earlier this month. As part of a nine-month refurbishment, the London institution installed 22 new toilets in a bid to double the number of ladies' loos, which had been beset by long queues.
Whether the theatre has actually fulfilled its pledge, however, has been hotly contested. All of the lavatories installed will be designated as gender-neutral, with men allowed access to any of them. The blocks are labelled as either cubicles or urinals, rather than men's and women's, and there is one specific gender-neutral loo.
Theatre publication the Stage decided to weigh in on the debate by publishing two opposing opinion pieces on the matter. Arts producer Amber Massie-Blomfield argued that the Old Vic's upgrade would 'enabl[e] those who don't fit visual gender norms to relieve themselves safely', while journalist Sarah Ditum claimed the new set-up 'offers little help at a great cost to women, who are still stuck queueing, only now with their privacy compromised'.
As is now par for the course, social media went potty at Ditum's 'transphobic' piece, prompting the Stage to remove both op-eds from its website. Ditum subsequently accused the publication of 'gross editorial cowardice'.
A couple of days after the pieces were pulled, more than 20 of the Stage's writers penned an open letter to their employer, professing to be 'deeply angered and disappointed' by Ditum's piece, and saying the publication 'has a particular level of responsibility in what it decides to report and commission'. They continued: 'We believe that any transphobic sentiments… cannot be given oxygen in the name of supposed "free speech".' (Their scare quotes.) Many more think-pieces followed.
The Stage's detractors seemed to be competing with each other in the hyperbole stakes. One trans academic, in another open letter, claimed that 'the articles impacted the lives of trans people across the country'. He also admonished Ditum for using the 'dog whistle' of saying trans women are male, and had a pop at the Stage for not commissioning a trans writer (presumably himself) to opine on the subject. The Stage writers' open letter went as far as to say that 'trans rights are not an intellectual debate to be had in the pages of a trade newspaper – they are a matter of life and death'.
To be fair, the over-the-top reaction was not just confined to the pro-Old Vic side. Actress Frances Barber tweeted: 'Suffragettes threw themselves under race horses to get us the vote. Now we aren't even allowed to go to the loo.' No one's saying that, Frances.
Despite the outrage generated by the Old Vic loo debate, 'gender-neutral' toilets are hardly a new development. They have long existed under the older, less trendy designation of 'unisex' and can be found in many places, such as on planes and trains. What the new rebranding of 'gender-neutral', along with its right-on signage, speaks to is an insatiable yearning for companies and institutions to appear virtuous, rather than solve any practical problems.
Though this whole Old Vic business seems to have been flushed for the time being (Good Morning Britain's Susanna Reid was the latest to weigh in on the issue, with a refreshingly sensible piece), it will surely not be long before the transgender toilet debate floats back up to the surface. It has become, depressingly, one of the issues of our age, drawing in even US presidents.
This particular chapter has shown that no matter how 'progressive' you are – as the Stage clearly likes to consider itself – you will never be able to satisfy the outrage mob.
Beneath the indignation of Ditum's detractors, what we really find is a contempt for free speech, dressed up in the language of anti-bigotry. Those who insist on censorship of opinions they dislike should bear in mind that their own arguments could one day be used to silence them. This would be bad, even if they are talking shit.
William McGee is a spiked intern.
Picture by: Getty.
To enquire about republishing spiked's content, a right to reply or to request a correction, please contact the managing editor, Viv Regan.