Kamala Harris and the Democrats' identity crack-up
Why Harris's woke posturing just didn't wash with the public.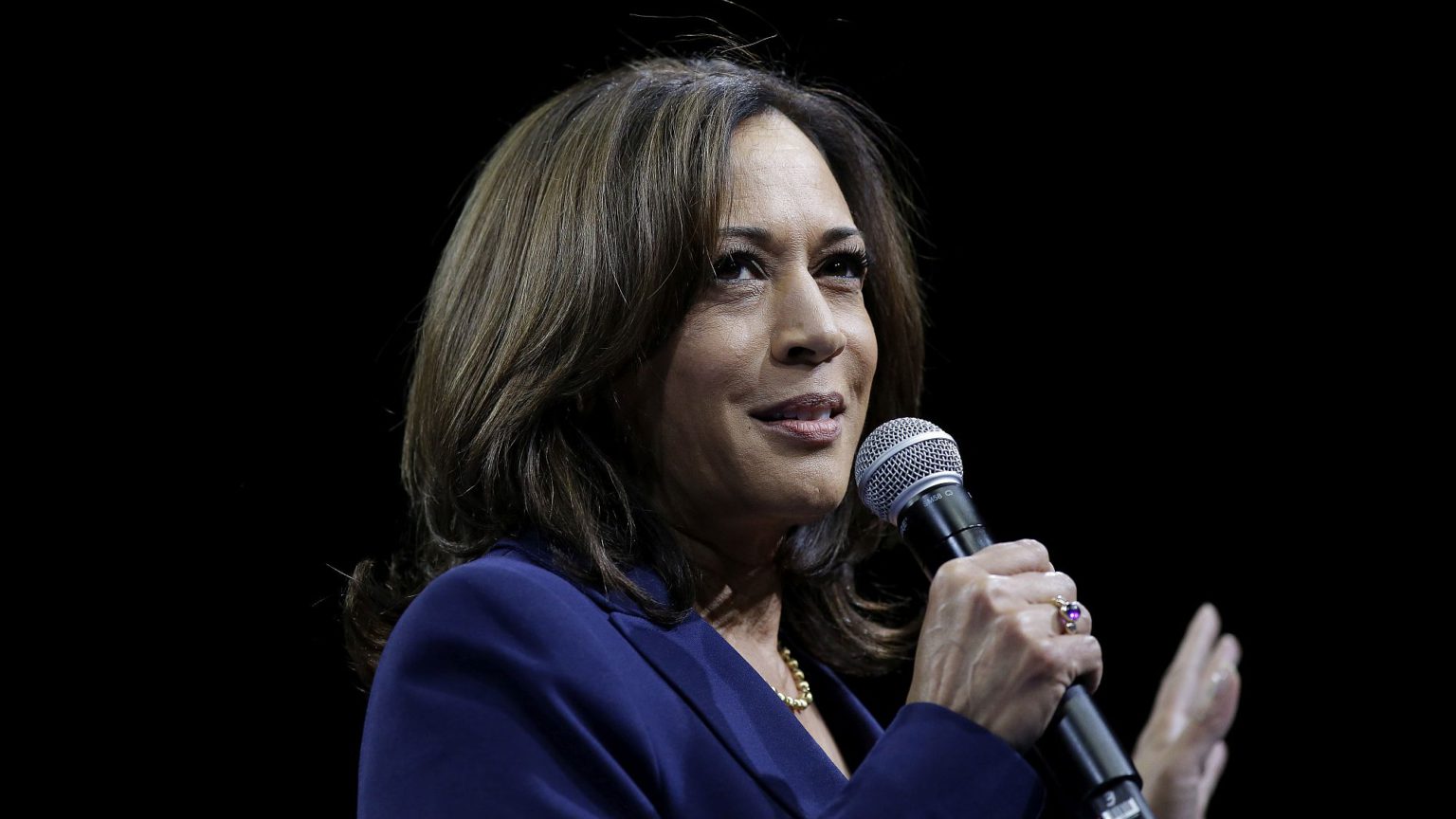 In theory, Kamala Harris was the perfect presidential candidate for today's Democratic Party. She is black, female and popular in California, the deepest blue of the Democratic blue states. She would be ideally positioned, some said, to reunite the 'Obama coalition', which brought together African-Americans and college-educated whites.
The reality, however, was nothing like that. Harris, who was once among the top contenders to be the Democrats' nominee for president, watched her support fall to a low of three per cent in the polls. Her campaign staff were bickering and telling-all to the New York Times, and her bank account was running out of money. Yesterday, she dropped out of the race.
A few weeks ago, Harris suggested that she was being penalised for her identity, questioning if 'is America ready for a woman and a woman of colour to be president of the United States?'. Now, after her campaign has ended, identity-focused Democrats are worried about what Harris's demise says about the party's image. 'You have to recognise that going from the most diverse field ever in January to a potentially all-white debate stage in December is catastrophic', tweeted Leah Greenberg, co-executive director of Indivisible, a national progressive group.
But, if anything, Harris benefited from her identity, rather than being a victim of it. She was elevated and celebrated by Democrats and the media because of her skin colour and sex, well beyond what her political talents and track record justified. In a country that elected a black man (Barack Obama) twice, and gave the highest number of votes to a woman (Hillary Clinton) in the last presidential election, there are no grounds to say the American people are 'not ready' for a woman of colour.
Harris's 'not ready' comment was really an attempt to blame the voters for her own failings. Implicitly, she was suggesting that the country is racist. Yet it was black voters who didn't find her appealing. In particular, Harris was unable to wrest blacks from supporting Joe Biden in South Carolina and other states. Even in her base in Oakland, California, which has a significant black population who know her well, she was in fourth place. It seems that black voters don't conform to Democratic strategists' condescending view that they will vote with their skin colour.
The truth is that Harris was a dull and lacklustre candidate. Attractive and photogenic, yes, but the problems started as soon as she opened her mouth. She would speak in platitudes that would make your eyes glaze over, then laugh too hard and for too long at her own unfunny jokes. She was prone to bust out in cringe-inducing dance moves. She came across as artificial and stiff, in an era that prizes authenticity.
These personality flaws were outward reflections of a deeper problem. Harris simply did not appear to know what she stood for, or even why she was running. She sought to pander to all of the Democratic Party's factions, and ended up unable to connect with any.
She established a trademark for vacillation. At a CNN town hall in January, in an off-the-cuff remark, she said she supported the complete elimination of private health insurance. But she then reversed her position, saying she no longer supported Bernie Sanders' Medicare for All legislation (even though she was an original co-sponsor), and later unveiled a plan that would provide some aspects of Medicare but maintain private insurance.
Similarly, she made a big splash at the June debate by attacking Biden on his record regarding race and school bussing in the 1970s. 'I do not believe you are a racist', she said to Biden, but of course she was accusing him of racism. But in the days after the debate, she waffled about her own views on bussing, and seemed to retreat. She eventually admitted she didn't support the federal government mandating that black kids get bussed to schools in white districts – which just happened to be Biden's position in the 1970s.
She also could never figure out how to present her record as a former prosecutor in California. At first, she claimed her history as prosecutor was an advantage, and meant she could 'prosecute Trump'. But, as she came under criticism from Democrats, in April she apologised for anti-truancy policies and claimed she was a criminal-justice reformer.
But that didn't put the issue to rest. In a July debate, Tulsi Gabbard devastatingly listed Harris's draconian policies as prosecutor: 'There are too many examples to cite but she put over 1,500 people in jail for marijuana violations and then laughed about it when she was asked if she ever smoked marijuana. She blocked evidence that would have freed an innocent man from death row until the courts forced her to do so. She kept people in prison beyond their sentences to use them as cheap labour for the state of California, and she fought to keep a cash bail system in place that impacts poor people in the worst kind of way.'
Time and again, Harris would pander to the Twitter-based left of the party – embracing Medicare for All, calling out Biden for racism, claiming she was a criminal-justice reformer – without success. She didn't have the track record to make her recent conversions sound convincing, especially to the woke, who demand purity. At the same time, she discovered that basing policies on Twitter likes did not translate into voting support with the bulk of the party, and her newfound wokeness was turning off the rest of her potential voters. So, she frantically sought to move back to her old positions — again, without success.
She clearly thought she could navigate the different factions within the Democratic Party and win each of them over. But that proved impossible for her.
There is an objective reason why that is difficult to do today: the generally moderate black voters and the 'beer track' white working-class voters remaining within the Democratic Party have little in common with the woke cultural left and the well-off upper-middle classes on the coasts. These divisions are surfacing in the Democratic presidential primary contest, and partially explain why support is spread across many candidates, with no strong frontrunner. As Ronald Brownstein has noted, 'Only two months before the first voting begins in Iowa, the principal components of the Democratic coalition are fragmenting, with such key demographic groups as whites with and without college degrees, African-Americans and Hispanics all tilting towards different contenders.'
American politics has not seen the last of Kamala Harris. She will return to the Senate, where she is likely to grandstand in the coming Trump impeachment trial, just as she played to the gallery in the Brett Kavanaugh Supreme Court confirmation hearings. Who knows, she may reappear as the Democrats' vice-presidential candidate.
And while Harris has fallen, her brand of identity politics – despite being a vote-loser and flaming out so badly in her presidential campaign – is unfortunately still going strong and unchallenged within the Democratic Party.
Sean Collins is a writer based in New York. Visit his blog, The American Situation.
To enquire about republishing spiked's content, a right to reply or to request a correction, please contact the managing editor, Viv Regan.