Why it was wrong to ban Blue Story
We are over-policing black culture but we're also oversensitive about the knife-crime debate.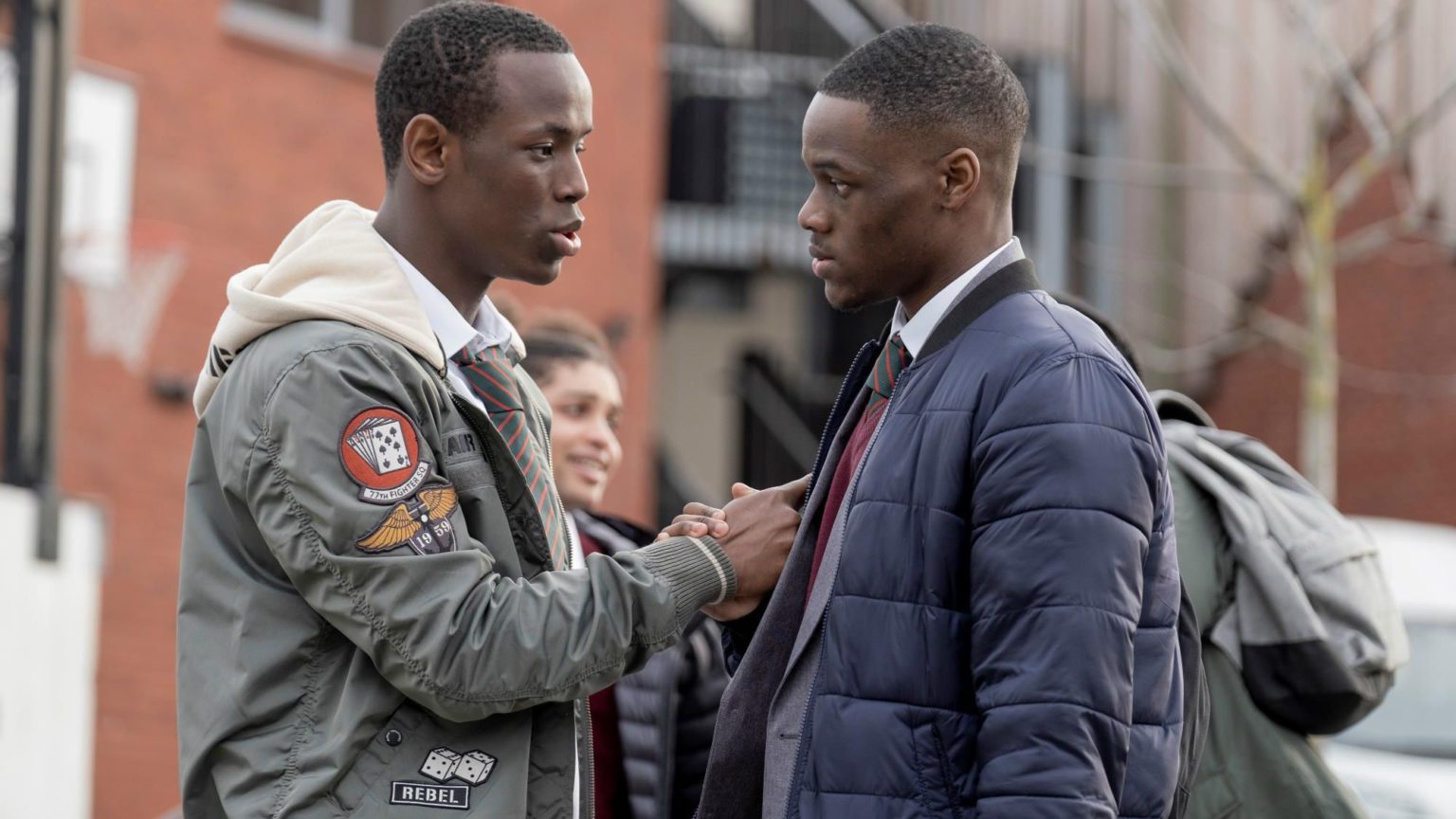 Vue announced yesterday that Andrew Onwubolu's film, Blue Story, will return to its cinemas. The film is about two young friends who become rivals in a postcode street war. It was initially pulled by Vue following a mass brawl at its StarCity cinema in Birmingham on Saturday involving up to 100 teenagers.
Vue said the decision to pull the film was taken following 'over 25 significant incidents' within the first 24 hours of the film's release across its 60 sites. The film was also pulled by Showcase Cinemas, another national chain, shortly after Vue's announcement.
Vue's initial decision attracted a justified backlash. An open letter signed by BAME campaigners said it was 'disproportionate' to sanction the film for 'an incident that had no relation to [it]'. Some reports suggest that most cinemagoers were queuing to see Frozen 2 rather than Blue Story – it is unknown whether any of those involved have actually seen Blue Story.
Kehinde Andrews writes in the Guardian that the controversy around the film 'occurs in the context of a wider clampdown on black culture'. Vue denies that the decision was taken solely in light of the incident in Birmingham and also says it was 'categorically not' related to race. But Andrews' concern is surely justified when you consider the current moral panic over drill music. Last year, the Metropolitan Police issued Criminal Behaviour Orders against a drill collective called 1011 to prevent them from making 'violent' music. Police chiefs even suggested that anti-terror laws could be used to convict rappers who are identified in what they call 'gang-related' music videos.
Alongside the over-policing of culture, the risk of anti-black bias in policing serious crime is real. Consider the doctrine of 'joint enterprise'. This is a legal doctrine that allows anyone to be convicted of a serious crime in which they 'encourage or assist' the principal offender. In cases of so-called gang violence, this means that very large groups of young people can end up in the dock for a crime committed by just one person. The police often target large networks of young black men because of an ill-defined connection to a crime, based on an alleged 'gang affiliation', even when such an affiliation is tenuous. Consider the murder of Abdul Hafidah in 2016. Only one person committed the murder, but 11 people were jailed because of the joint-enterprise principle.
The Blue Story ban is complex, however. There are real issues around the over-policing of black culture and the law around serious violence does arguably overreach. But there is another story here, which is the violence itself. The brawl has largely been forgotten in the response to the Blue Story ban.
We know very little about what triggered the mass brawl in Birmingham. Images of those involved in the fight emerged on social media, showing a large group of Asian boys, one of whom was brandishing a long machete. None of them looked over the age of 17. Some footage has emerged of the incident but it is difficult to interpret. Despite the apparent unknowns, of which there are many, we do know that a large gang of teenagers engaged in a brawl involving weapons. Five people were arrested and seven police officers are injured.
Questions around the policing of black culture and bias in the criminal-justice system should not prevent us from discussing the very real and serious issues which persist around youth violence. Appalling, nihilistic violence among young people is still a major problem.
In October, footage emerged of an attack in Maidstone following a concert by the rapper, MoStack. Twenty-one-year-old Andre Bent was fatally stabbed following a brawl outside the gig. The person who filmed the footage can be heard laughing as the attack goes on. By November, the number of knife murders in London had reached 130 in a year – an 11-year high.
It was wrong to pull Blue Story. It was wrong even to assume that it was fueling violence in the first place. No film, song or artwork is ever responsible for violent crime. But we also cannot afford to avoid discussion of the nihilism that is driving so much youth violence – a discussion that many people are also trying to shut down.
Luke Gittos is a spiked columnist and author. His new book Human Rights – Illusory Freedom: Why We Should Repeal the Human Rights Act, is published by Zero Books. Order it here.
To enquire about republishing spiked's content, a right to reply or to request a correction, please contact the managing editor, Viv Regan.