It can now be a crime to rap
The war on drill shows how illiberal Britain has become.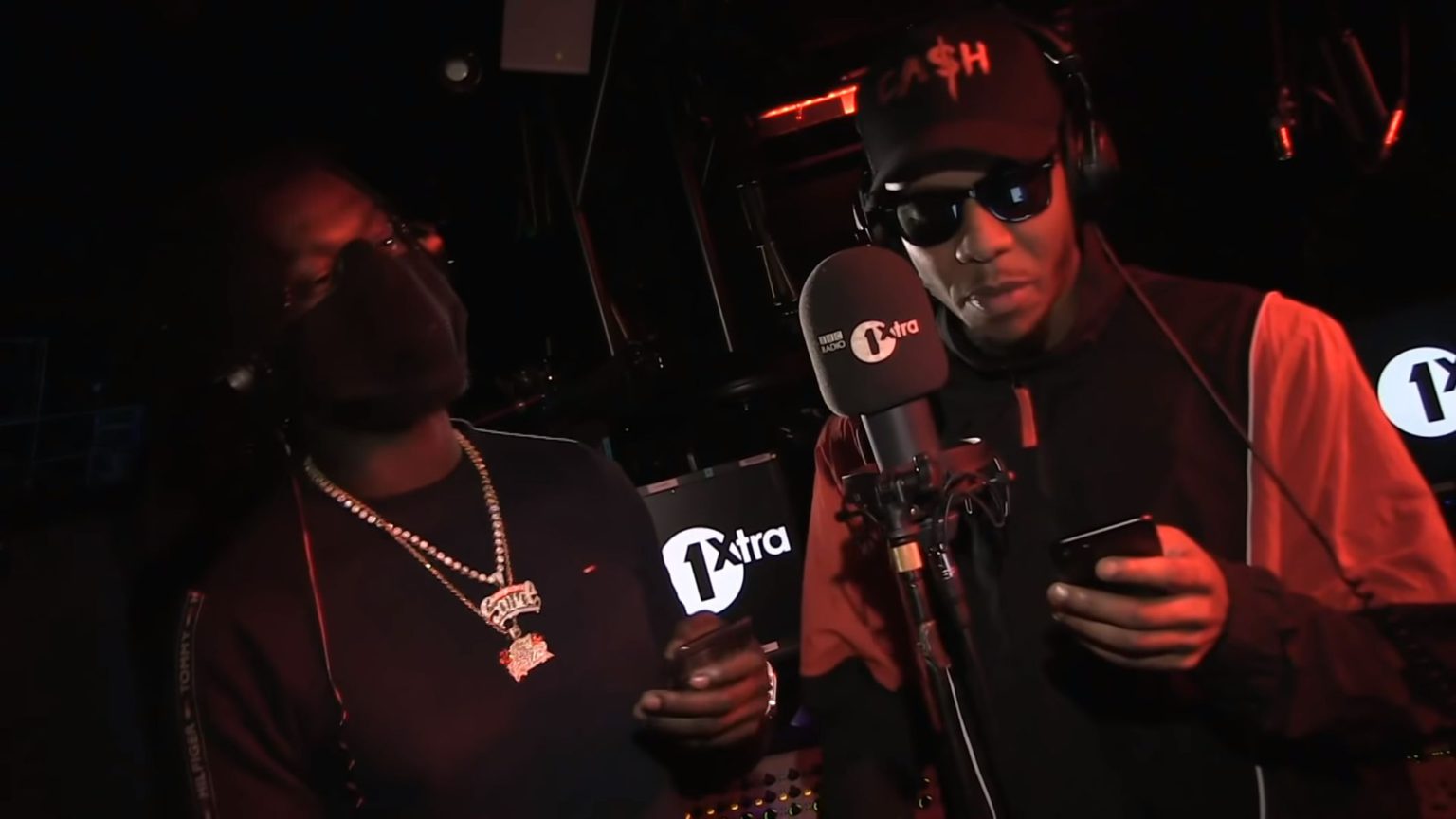 Drill artists Skengdo and AM have been sentenced to nine months in prison, suspended for two years, for performing a song – a first in British legal history. The pair performed their song 'Attempted 1.0' at a concert in London's Koko at the end of last year. Someone in the crowd filmed it and uploaded to the internet without the rappers' knowledge. This was in breach of a gang-related injunction handed to the pair in August last year. (They deny any involvement in gangs.) According to the Metropolitan Police, the song 'incited and encouraged violence against rival gang members'.
The sentence given to Skengdo and AM is the inevitable culmination not only of the Met's targeting of drill music but also of the broader relentless war on free speech. For the past few years, the police and much of the media have sought to blame drill for rising violent crime in London and elsewhere. Drill rappers often taunt their rivals, calling them out if they fail to live up to their professed bravado. Stabbings and shootings are sometimes described in great detail – with a nihilistic detachment or excitement. Met police commissioner Cressida Dick says that drill 'is associated with lyrics which are about glamourising serious violence: murder, stabbings.'
The police have started censoring music videos, ordering YouTube to take some down. Last year, in an unprecedented move, a court order banned five members of drill group 1011 from making music without first getting permission from the police.
A watershed moment arrived when the Met's gang chief, Commander Jim Stokely, told the The Times that the police had secured the backing of the Crown Prosecution Service to use the Serious Crime Act to prosecute drill artists. Police could then treat rappers who upload music videos with violent content as they would terrorists who upload propaganda. Most dangerous of all, the measures mean police no longer have to prove any link between a song or a social-media post and a specific act of violence. Violent language alone would be enough to secure a conviction for 'inciting violence'. In other words, the police are refusing to make any distinction between words and deeds.
This is an incredibly serious threat to free speech. Nobody in a free society should be imprisoned for mere words, no matter how violent or obscene. There is no proven link between violent artforms and actual violence, whether that is violent films, video games or music. A number of deranged killers in times past have certainly sought to blame art for their crimes – Charles Manson blamed The Beatles' White Album; Mark David Chapman cited Catcher in the Rye as an influence. But no well-adjusted adult is unable to distinguish between fiction and reality in this way – unless they work for the police, it seems.
Skengdo told the Guardian that the ruling has 'changed the way we have to write, the way we express ourselves, the things we say – and that in itself is a problem. We have to change the way we do things to accommodate the police.' To perform 'Attempted 1.0' again, Skengdo and AM must now submit a censored version to the police for approval. This will undoubtedly create a chilling effect on other rappers and artists who will want to avoid police involvement in their art.
But while Skengdo and AM's prison sentence is unusually draconian, the criminalisation of speech and expression is worryingly normal. And it is not only speech that incites violence which is potentially criminal, but also that which causes offence.
This is not the first time rap has been targeted, either. For instance, in 2015 the American rapper Tyler, the Creator had to cancel a number of gigs when he was banned from entering the UK. According to the Home Office, the rapper's lyrics 'encourage violence and intolerance of homosexuality'. Absurdly, it claimed that his lyrics 'foster hatred with views that seek to provoke others to terrorist acts' – without providing any evidence of such attacks, of course.
Britain's speech laws are so illiberal that even quoting rap lyrics can be a criminal offence. Last year, teenager Chelsea Russell was prosecuted for quoting a line from a rap song on her Instagram page. For reproducing the word 'nigga', Russell was found guilty of spreading 'grossly offensive' material. She was sentenced to a community order, an eight-week 8am-to-8pm curfew, fitted with an ankle tag and ordered to pay a £585 fine. Russell is one of the 3,300 people arrested each year for posting offensive material online, according to figures obtained by The Times. That's an average of nine people every day.
The sentencing of Skengdo and AM should be a serious wake-up call to those who have dismissed Britain's crisis of free speech. Too many so-called progressives stood by or even cheered as free speech has been slowly eroded. A vast array of legislation that criminalises speech has been passed over the past 30 years or so, with very little pushback. The inevitable consequence of this is that Britain has become so illiberal, so unfree, that performing a song can now constitute a crime. A free-speech fightback is urgently needed.
Fraser Myers is a staff writer at spiked and host of the spiked podcast. Follow him on Twitter: @FraserMyers.
To enquire about republishing spiked's content, a right to reply or to request a correction, please contact the managing editor, Viv Regan.