Why I'm still standing for the Brexit Party
Defeating Labour must be the priority of all democrats.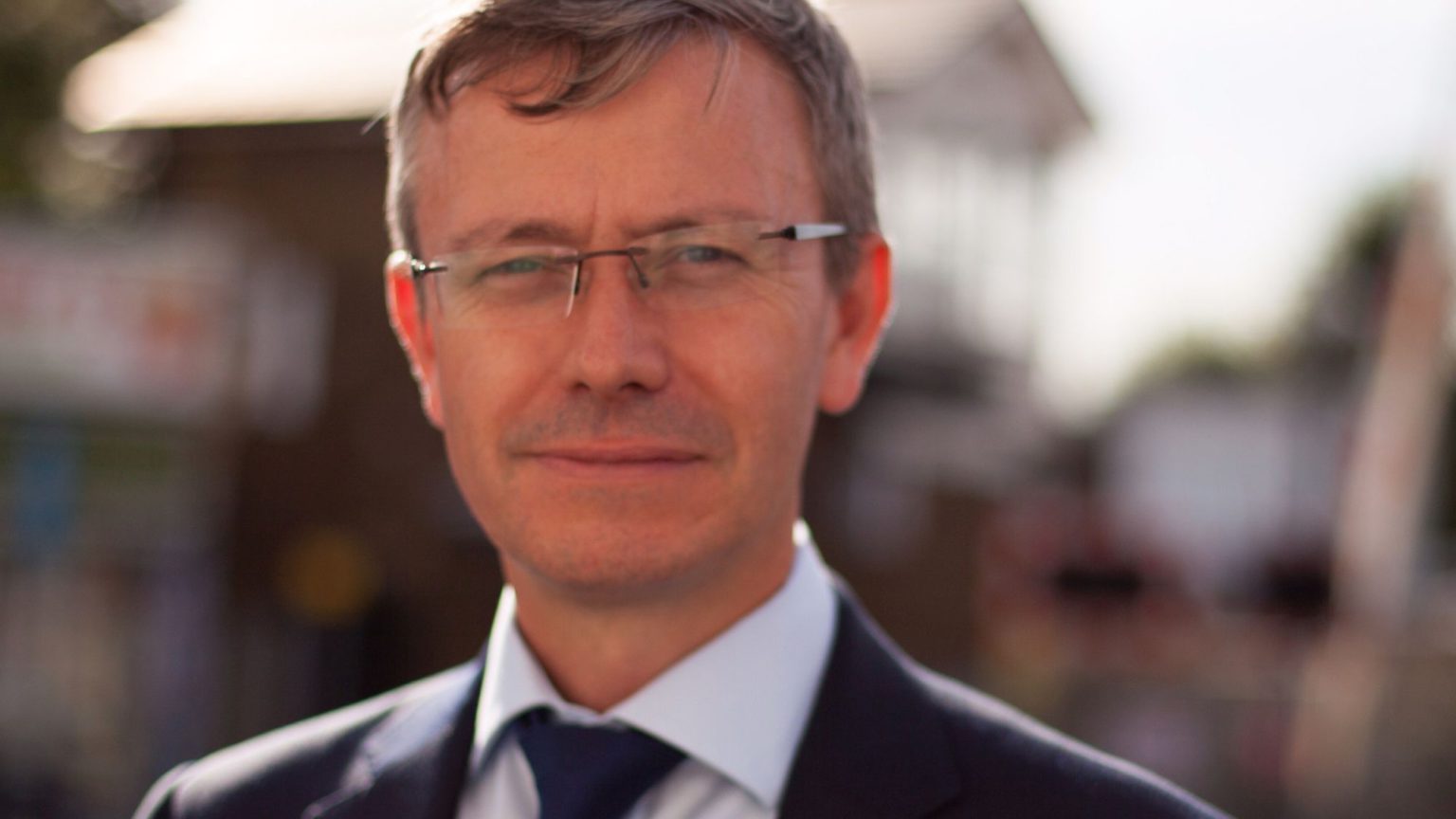 My decision to become a candidate for the Brexit Party was an easy one. Until April of this year, there was no single party that credibly represented the demand to 'take back control' that underpinned the 2016 referendum result. Prior to this, Leave voters were politically homeless, with – apart from some honourable exceptions – both the Conservatives and Labour lying about their intention to respect the Leave vote. Then came the Brexit Party and its stunning success in the European elections.
When the Brexit blockers in parliament finally relented and allowed for a General Election, I was looking forward to standing in my home constituency: Chingford and Woodford Green. My nomination papers were ready for submission and I was ready to take on the Tory incumbent, Iain Duncan Smith. But then the decision was taken by the leaders of the Brexit Party not to contest the seats won by the Conservatives in 2017. For me, this was a huge blow.
It has been clear for a long time now that the UK will not properly leave through any withdrawal agreement agreed with the EU. Theresa May's 'deal' would have kept us tied to the EU for years to come. But despite being roundly rejected by parliament on three occasions, May's terrible deal is back in the guise of Boris Johnson's 'new', 'oven-ready' deal.
This is a binding international treaty, which, if signed, would preserve EU law and the supremacy of the ECJ, keep us under a renamed Common Fisheries Policy, and prevent us from having an independent foreign and security policy for years to come. We would still have to pay at least £33 billion in the divorce settlement. Johnson's tweaks have not transformed May's 'vassal-state stuff' into a path to independence. The treaty means handing over control rather than taking it back.
I would have gladly made these points against IDS and the Conservatives on the campaign trail. But, at the end of the day, the decision to stand down against IDS was the right one. Since the 2017 election, Chingford and Woodford Green has been a marginal seat. If I had stood, I could have split Leave supporters and helped secure a victory for Labour and for Remain.
When the opportunity came to stand for the Brexit Party in a Labour-held seat, I gratefully took it. Rushanara Ali, the Labour incumbent for Bethnal Green and Bow since 2010, is campaigning on Labour's Remain platform.
Labour's Brexit policy has been widely mocked. It is indeed idiotic. If Jeremy Corbyn ever does negotiate with the EU, he will not get far, particularly as he has already ruled out a No Deal Brexit. As he is not prepared to walk away, the EU knows he will accept whatever they offer him, most likely a 'Brexit in name only' deal, like Johnson's except probably even worse.
The EU will also know that the vast majority of prospective Labour MPs, like their predecessors, voted Remain in 2016 and will campaign for Remain in a second referendum. At the time of writing, 161 Labour candidates have already pledged to campaign for Remain against their own Brexit deal.
Labour is also being fundamentally dishonest about its policy commitments. EU state aid rules stand in the way of Labour's pledges to nationalise utilities. To do so requires a degree of national sovereignty that Labour has no interest in wresting from the EU.
Labour's 'confirmatory referendum' policy is straight out of the EU's playbook. The EU grinds down electorates by making them vote again and again until they give the 'correct' answer. Calls for a second referendum show that Labour does not respect the 17.4million people who voted Leave – the UK's largest ever democratic mandate, for anything, ever. Labour also has precious little respect for the estimated five million of its own Leave-backing voters. Labour is so imbued with contempt for the electorate that it doesn't believe we knew what we were voting for the first time, and so we must be made to vote again.
Whatever constituency you vote in, we need to stop letting Labour treat us and democracy with such contempt. And if you live somewhere where you can, vote for the Brexit Party and join us in our campaign to change politics for good.
David Axe is the Brexit Party's parliamentary candidate in Bethnal Green and Bow.
To enquire about republishing spiked's content, a right to reply or to request a correction, please contact the managing editor, Viv Regan.