Now the woke are going after homeless charities
Activists have pressured Chick-fil-A to stop funding the Salvation Army.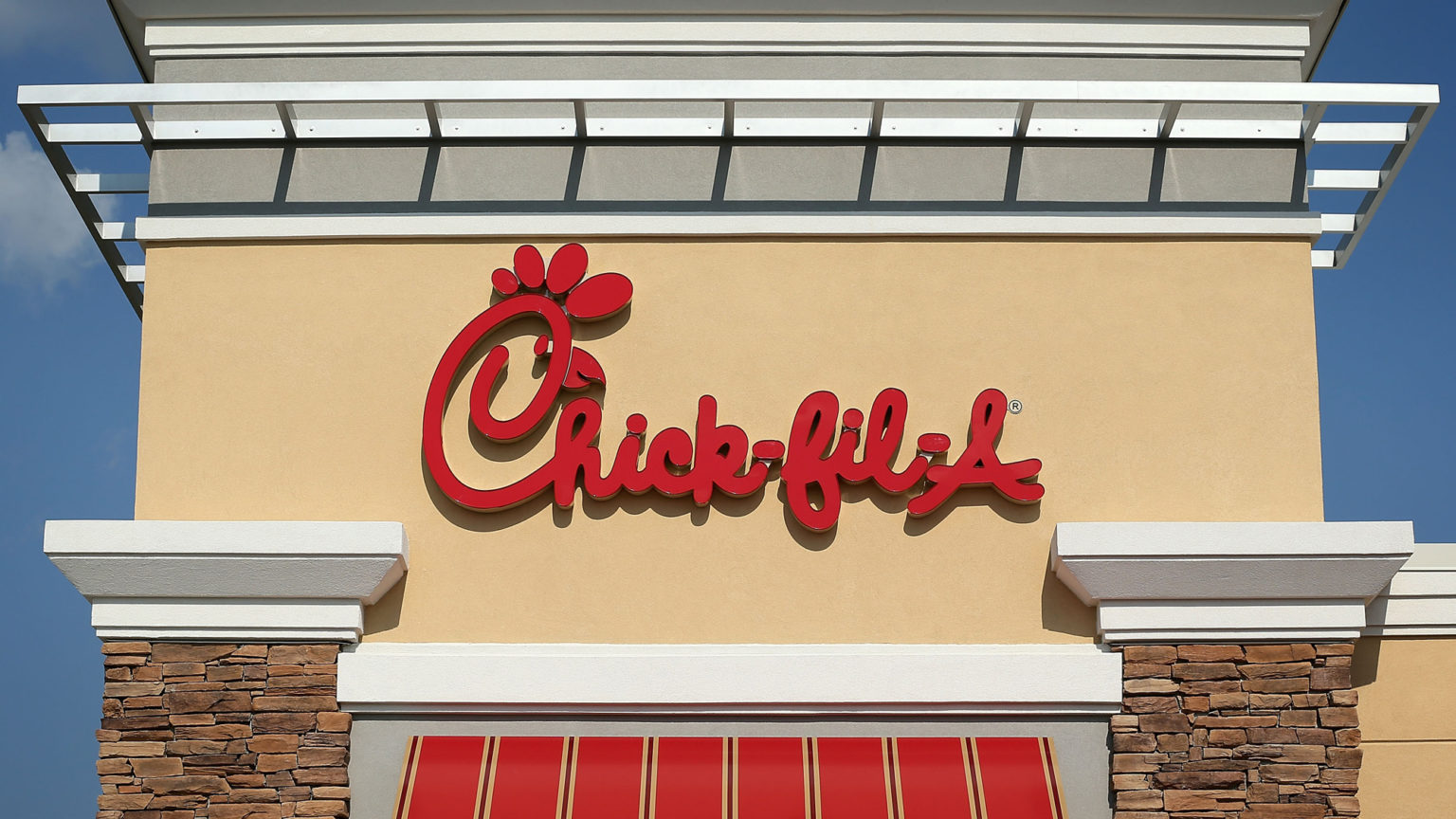 Not for the first time, a certain American fried-chicken chain has found itself at the centre of the culture wars.
On Monday, it was announced that Chick-fil-A would no longer be supporting certain charitable organisations, following years of pressure from activists for it to cut its ties with supposedly 'anti-gay' Christian groups. In a statement, Chick-fil-A confirmed it would stop issuing donations to the Fellowship of Christian Athletes and the Salvation Army – both of which are opposed to gay marriage.
The official line is that Chick-fil-A is simply redirecting philanthropic funds to charities tackling homelessness and hunger. That doesn't really make sense, of course, given that the Salvation Army is world-renowned for feeding and sheltering the homeless.
This was picked up by the Sally Army themselves: 'We're saddened to learn that a corporate partner has felt it necessary to divert funding to other hunger, education and homelessness organisations – areas in which the Salvation Army, as the largest social-services provider in the world, is already fully committed.'
The activists and celebrities who pressured Chick-fil-A into defunding the Salvation Army consider themselves to be advocates of 'social justice'. But apparently, alleviating homelessness is an insufficiently woke cause these days. For its part, the charity says it offers support to all people in need, regardless of sexual orientation.
What makes this episode even stranger is that Chick-fil-A has been accused of not just inadvertently funding anti-gay organisations over the years, but of being anti-gay itself. Indeed, the chicken-shop chain has been getting flak from activists since 2012, when its CEO made public his opposition to gay marriage.
In turn, its donations to a number of Christian charities have been used to burnish the sense that it, too, is an explicitly homophobic company. (It has always maintained that its donations to charitable organisations have nothing to do with LGBT issues.)
Until now, protests and boycotts against the fast-food chain were not enough to force a change in policy. Not least because, despite its unwoke image, business for Chick-fil-A is booming. Recent figures show that it is outselling McDonald's even though, as rapper-turned-preacher Kanye West recently reminded us, it is 'closed on Sunday' for religious observance.
Its success has been helped by the devoted support of conservative evangelicals, who feel a certain affinity with the chain's Christian ownership and the social causes it supports. And that Chick-fil-A seems to have finally caved in to the offence-seeking mob has upset a number of conservatives, who are threatening a boycott – an ironic move given these are the same people who rail so heavily against 'cancel culture' and who previously came to the defence of Chick-fil-A when woke activists called for it to be boycotted.
So, why did Chick-fil-A capitulate? Well, perhaps it's because the restaurant's business buffs have set their sights on global expansion, and believe this is not possible without a woke makeover. Just last month, the inaugural UK outlet was successfully shut down by LGBT activists. Another branch was 'quietly' opened up in the relative seclusion of the Scottish Highlands.
Perhaps the move to defund the Sally Ally is designed to stave off activists for the time being. But Chick-fil-A may soon learn that trying to appease the mob is a bad strategy. Woke types will never be satisfied. Today, they disapprove of Christian charities and their beliefs; tomorrow, it will be the lack of ecologically sustainable potato fries. This crowd has a perpetual appetite for outrage that cannot be sated.
Meanwhile, many of us in Britain will probably still have to wait to sample the much-heralded Spicy Deluxe and combo nuggets. Wokeness ruins everything.
Will Maule is a writer covering current affairs and ethical issues. Follow him on Twitter: @WillAMaule.
Picture by: Getty.
To enquire about republishing spiked's content, a right to reply or to request a correction, please contact the managing editor, Viv Regan.