Now they're going after chicken restaurants
Protesters shut down Chick-fil-A's first UK outlet eight days after it opened.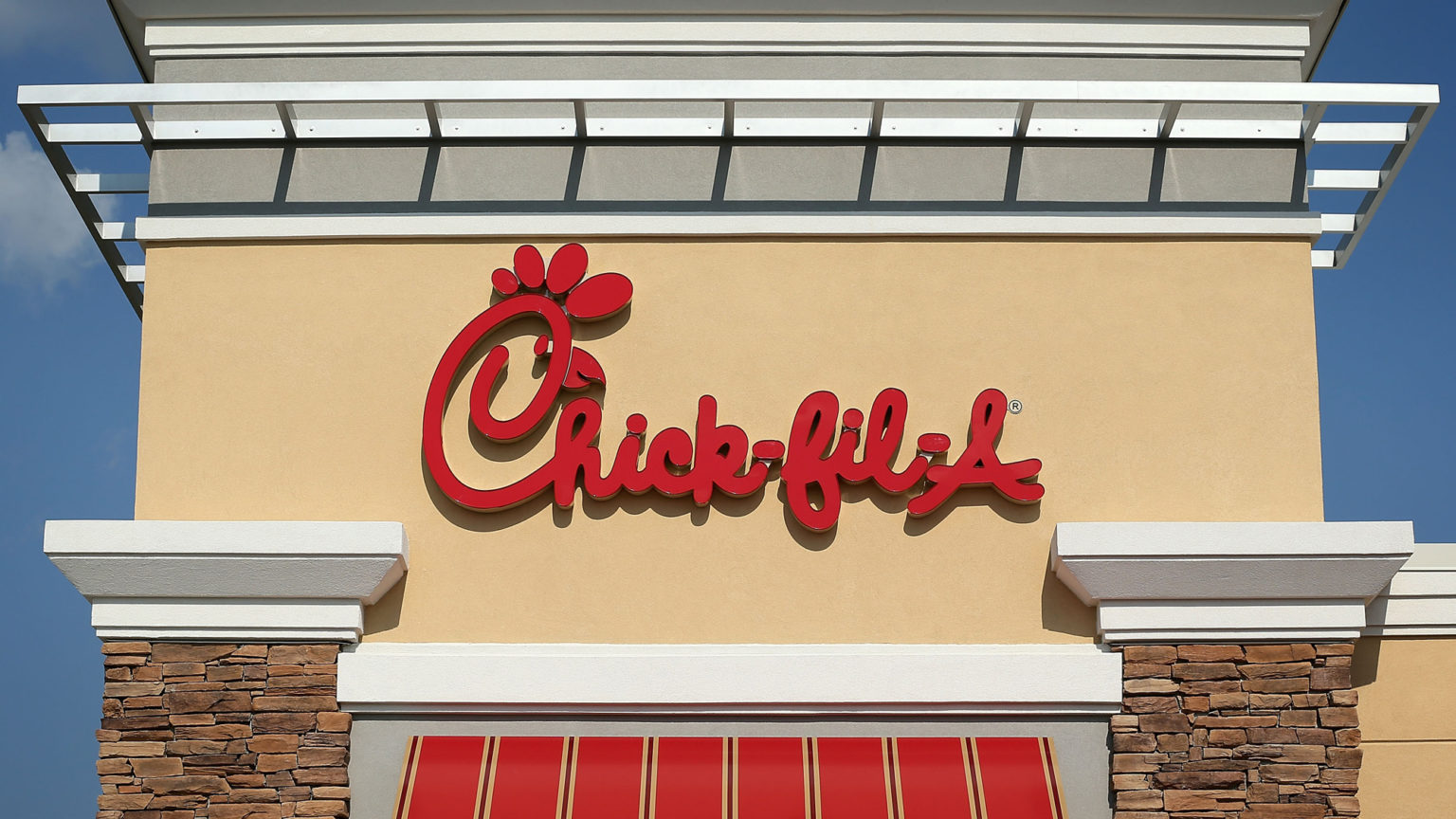 Chick-fil-A is America's third-largest restaurant chain. And in recent months it has found itself caught up in the US culture war.
Its devout Christian owners have, over the years, made charitable donations to various Christian organisations. And many of these organisations have, let's just say, less-than-impeccable LGBT credentials, particularly on same-sex marriage.
It has thus become a target for boycotts and protests. Last year, a university in New Jersey blocked a Chick-fil-A outlet being opened on campus because the chain was 'widely perceived to be in opposition to the LGBTQ+ community'. There is currently a lawsuit going on in San Antonio over its airport's refusal to allow Chick-fil-A to open up shop there.
Now this nonsense has come to the UK. Earlier this month, Chick-fil-A opened its first UK outlet, in the Oracle shopping centre in Reading. And it soon fell fowl of the outrage mob. Following protests from gay-rights groups, the Oracle announced it would not extend the company's six-month lease.
LGBT charity Reading Pride, which has been protesting outside the premises, said in a statement: 'We respect everyone's freedom to eat where they choose — however, we ask the LGBT+ community (including allies) to boycott the chain in Reading.'
For their part, Chick-fil-A's owners have said that 'our giving has always focused on youth and education' and that they 'never donated with the purpose of supporting a social or political agenda… Chick-fil-A is a restaurant company focused on serving great food and hospitality, and does not have a social or political agenda.'
But in today's intolerant climate, it seems any perceived representative of more old-fashioned social views – even a fast-food restaurant – must be raged against. These poultry protests will do precisely nothing to improve the lot of LGBT people, but they will help set a precedent that says some issues are simply beyond discussion.
To enquire about republishing spiked's content, a right to reply or to request a correction, please contact the managing editor, Viv Regan.