The EU: a menace to internet freedom
Two recent ECJ rulings have serious global consequences for internet freedom.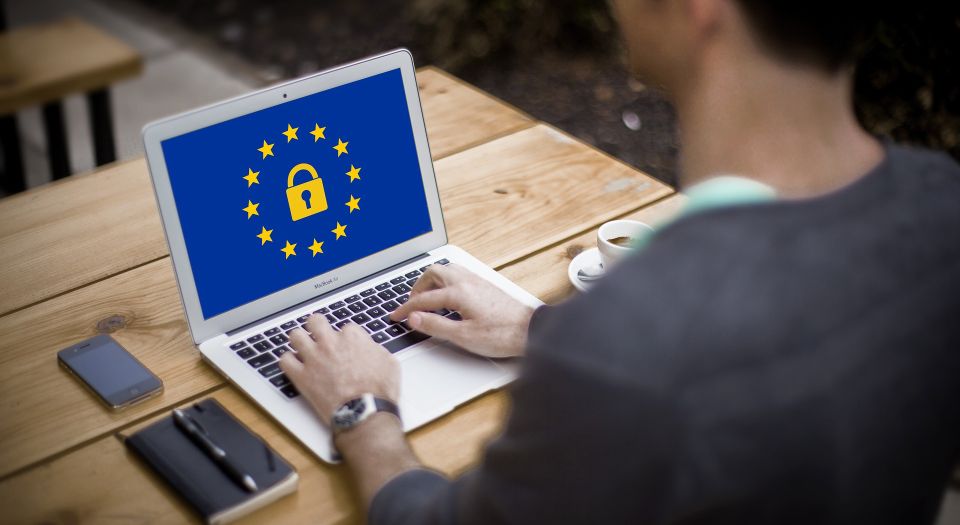 Between the 1930s and the 1960s, when British customs officers regularly rummaged through the luggage coming off the boats from Boulogne, they weren't only looking for wine and perfume in the interests of Her Majesty's Revenue and Customs. They were also searching for illicit French-printed copies of books, like Ulysses and Lady Chatterley's Lover. That is to say, they were enforcing a hard border against subversive information and ideas.
You might have thought the internet had made it near enough impossible to turn national frontiers into information walls. But the EU clearly doesn't think so. It increasingly wants to ramp up its own control over what its citizens are allowed to see, hear and say online. There is, for example, the 'right to be forgotten' under the EU's General Data Protection Regulation, which allows individuals to request the erasure of hitherto publicly available information about them; the enforcement of so-called upload filters in social media, preventing the publication of anything that might be copyrighted; and the EU Digital Services Act, which proposes the removal and regulation of whatever the EU deems to be hate speech.
There are two ways the EU can use the law to prevent its citizens from ignoring its online restrictions. It can require that its citizens be denied access to what people outside the EU can access. And it can dictate what appears online outside the EU as well as what appears within, if the offending individual person or company has assets in the EU. The European Court of Justice (ECJ) has issued decisions recently that green-light both approaches.
On 24 September, in a case brought by a French pressure-group promoting the right to be forgotten, the ECJ essentially required Google to set up a European data firewall. If Google made information available outside the EU that was to be suppressed within under the right to be forgotten, Google then has to 'prevent or, at the very least, seriously discourage an internet user conducting a search from one of the member states on the basis of a data subject's name from gaining access, via the list of results displayed following that search, to the links which are the subject of that request'. In other words, Google must restrict EU citizens' access to content available through Google outside the EU.
Of course, it is child's play to circumvent such measures, using, say, anonymising software, such as Tor, or a virtual private network (VPN). Still, the sight of the EU treating its citizens in the same way as the autocratic regimes of China or Iran treat theirs is extremely concerning.
The ECJ also stated that EU courts were free to make the right to be forgotten extra-territorial, indeed extra-European. This means that a court in France could order Google to remove access to offending links, not only in Paris, but also in Pisa and, for that matter, in Pennsylvania.
The ECJ's ruling on a case in October has even more worrying implications. Eva Glawischnig-Piesczek, a self-important Green Party politician in Austria, objected to Facebook posts calling her a 'lousy traitor', a 'corrupt oaf' and a member of a 'fascist party'. A Vienna court duly suppressed the posts in Austria, but stopped short of telling Facebook what material it could and could not host outside Austria. On 3 October, the ECJ ruled that national courts in the EU should have the power to order worldwide removal of offending content, and should not be discouraged from using it.
This will have serious consequences. For a start, an EU-wide takedown order issued by a court in one EU country must therefore be enforced throughout the EU. But there is more. What was said about Glawischnig-Piesczek was not only fairly tame by most people's standards — it was also protected speech under the First Amendment in the US, and probably under free-speech legislation in numerous other jurisdictions. Yet, according to the ECJ, it is now quite acceptable for an EU national court to issue orders about what Americans and others can can view in their own countries, regardless of their own free-speech laws. And it's now quite acceptable for the ECJ to threaten sanctions against any company with a European presence that disobeys its orders. Not surprisingly this has already caused outrage among American free-speech advocates. But it should also worry anyone in the UK concerned with keeping the internet open and border-free.
Europeans quite rightly see something wrong when the US throws its weight around, seeking to impose its will outside its own jurisdiction. But in trying to create something approaching a Great Firewall of Europe, and dictating to others what is accessible on the internet, the EU is likely to find itself accused of precisely the arrogance and double standards it regularly imputes to others. And, in this case, rightly so. It deserves all the mud slung at it.
Andrew Tettenborn is a professor of commercial law.
To enquire about republishing spiked's content, a right to reply or to request a correction, please contact the managing editor, Viv Regan.