The People's Vote split is absolutely hilarious
They are fighting (again) over whether or not they are pro-Remain.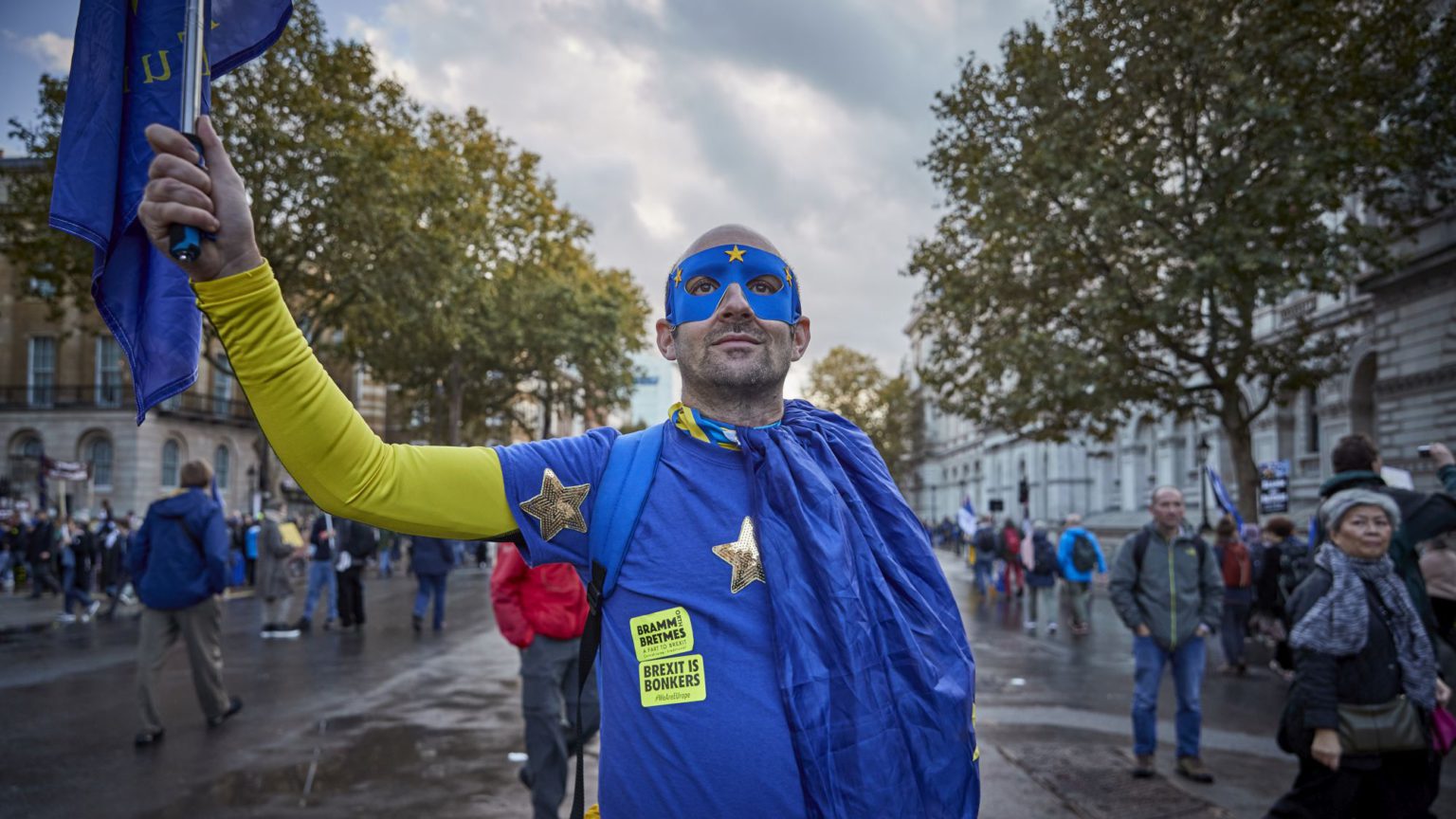 Brexiteers in the market for a bit of schadenfreude this morning should tune in to the People's Vote saga, unfurling in real time over the airwaves and on Twitter.
This latest battle in the anti-Brexit outfit's long-running civil war began last night, when it was reported that campaign director James McGrory and head of communications Tom Baldwin had been sacked by Roland Rudd, who chairs Open Britain (one of the dominant organisations that comprise the campaign).
just heard that both James McGrory and Tom Baldwin have both been sacked from the @peoplesvote_uk campaign this evening – as director and head of communications respectively

— Jim Pickard (@PickardJE) October 27, 2019
Both Baldwin and Rudd were interviewed on the Today programme this morning. Baldwin says Rudd doesn't have the authority to sack him. Reportedly, there was a hilarious standoff this morning, in which McGrory and Baldwin refused to leave the PV offices, while Rudd and Patrick Heneghan, who Rudd has installed as chief executive, refused to enter while the other two were on the premises. (The staff, for their part, have since staged a walkout.)
People's Vote has gone full People's Front of Judea. McGrory and Baldwin are in the PV office in Millbank. Rudd and Heneghan are outside refusing to enter while M and B on premises, and are threatening legal action for trespass. Oh dear.

— Robert Peston (@Peston) October 28, 2019
This whole business is even more mental when you remember what it is these people are fighting over – whether or not the People's Vote campaign should be explicitly pro-Remain. Baldwin is from one faction that doesn't think it is tactically savvy, even though he conceded on Today that everyone involved with the campaign obviously backs Remain. Rudd, quite rightly, called this position 'absurd'.
That a good chunk of people in the People's Vote campaign genuinely think the public hasn't realised that it is a pro-Remain organisation which only wants a second referendum in the hope that we will give them the 'right' answer next time, or that there is some tactical edge in keeping up this charade that it technically isn't pro-Remain, is, frankly, hilarious.
We can only hope PV does embrace Remain, and that these tone-deaf numpties take up a leading role in any future rerun of the referendum, if we are forced to have one. With these sorts of minds running the Remain camp, Leave would win again by a country mile.
Picture by: Getty.
To enquire about republishing spiked's content, a right to reply or to request a correction, please contact the managing editor, Viv Regan.