Jess Phillips is far more elitist than Boris Johnson
Sure, he's denied the whip to Tory rebels – but she's denying the votes of her constituents.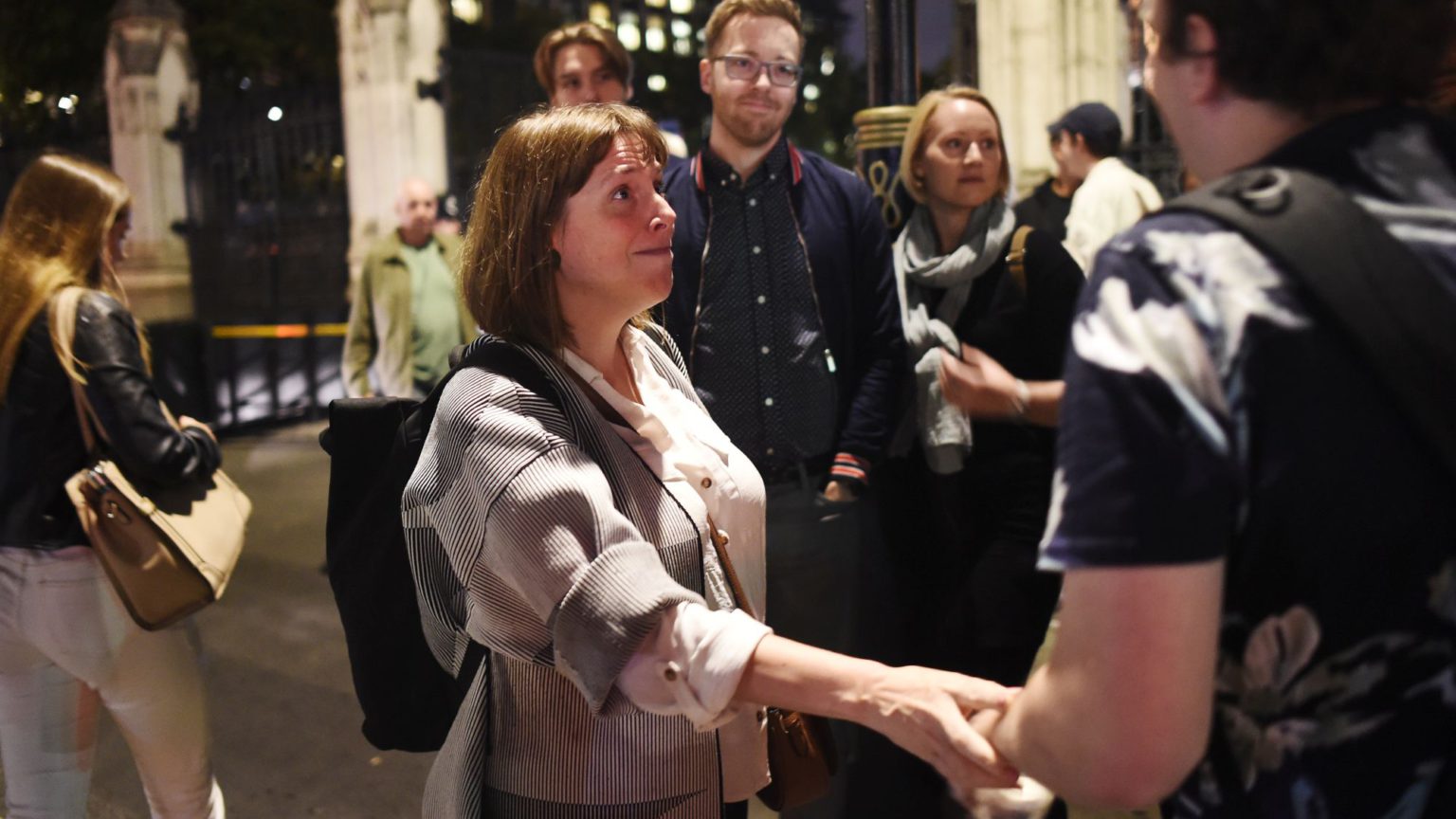 Labour MP Jess Phillips has once again got the liberal elite in a lather with her 'woman of the people' schtick. They fall for it every time. Because these fawning newspaper columnists and time-rich tweeters rarely meet actual working-class people, they really believe that Phillips, daughter of an NHS executive, brought up in the kind of middle-class privilege most people can only dream of, is the working-class made flesh. So every time she gives one of her voice-wobbling parliamentary speeches against the evil elite, they're like: 'Wow, that was so authentic. This must be what Real People think too.'
The latest establishment cheering of Phillips' practised passion came yesterday when she raged against Boris Johnson. In the Commons she branded him a 'bully boy'. Of course she had to sneak in a comment on her own ordinariness – no Jess Phillips speech is complete without copious commentary about Jess Phillips herself – and so she said Boris's 'bully-boy game' no doubt comes from 'some bully-boy public-school [attitude] that I probably won't understand – anymore than I understand parliamentary procedures'. Erm, what? Since when did it become cool to boast about being incompetent? If Ms Phillips doesn't understand parliamentary procedures, she should do some homework, just as everyone else in the country must do if they aren't up to scratch in the workplace.
Phillips raged against Boris for his removal of the whip from the 21 Tory MPs who voted in favour of parliament seizing control of the agenda from his government. So now we know what really moves this self-styled woman of the people – Sir Nicholas Soames getting a dressing-down! So authentic. Her suggestion is that Boris the bully, the public-school bully, is such a vicious character that he's willing even to punish his own MPs unfairly, never mind the rest of the country. His behaviour towards the rebels, and the failure of other Tories to defend the rebels, was an 'abomination', she said.
Phillips said she wanted to speak 'plainly'. Okay, let's speak plainly: Jess Phillips is far more elitist than Boris Johnson. Sure, he removed the whip from 21 Tory MPs – but if Phillips gets her way, the vote will be removed from thousands of her own constituents. Phillips is MP for Birmingham Yardley. Every single ward of Birmingham Yardley voted to leave the European Union. Acocks Green was 55 per cent Leave; Sheldon was 68 per cent; South Yardley was 55 per cent; and Stechford was 63 per cent.
And yet Phillips has devoted a huge amount of her time lately to railing against Brexit and arguing for a second referendum – that is, for a do-over of the 17.4million Leave votes cast in the 2016 referendum, including the thousands of votes from her own constituents. If that isn't elitism, what is? Whether by dint of her education, her middle-class upbringing or simply her presumed ability to see things more clearly than others, Ms Phillips seems to think she knows better than her own constituents how the country should be governed, and so she has campaigned for their votes, and millions of other votes, effectively to be voided. Boris removed the whip from 21 Tory MPs? Get me a tiny violin. Phillips would remove one of the most important votes of their lives from her constituents. You want to talk about 'abominations'? That's the abomination.
This is fast becoming a central tactic of the Remainer elite: they present themselves as standing up to Tory toffs and old-world elitists like Boris Johnson and Jacob Rees-Mogg and yet at the same time they campaign to thwart the votes of millions of ordinary people. Under the cover of opposing elitism they enforce their alarmingly elitist view of the world – that they and their educated mates know better than the frightful, Brexit-backing plebs what is good for the UK. Phillips embodies this approach taken by the new establishment: she dons the garb of the earthy, authentic 'normal person' while agitating against the democratic votes of millions of normal people.
Brendan O'Neill is editor of spiked and host of the spiked podcast, The Brendan O'Neill Show. Subscribe to the podcast here. And find Brendan on Instagram: @burntoakboy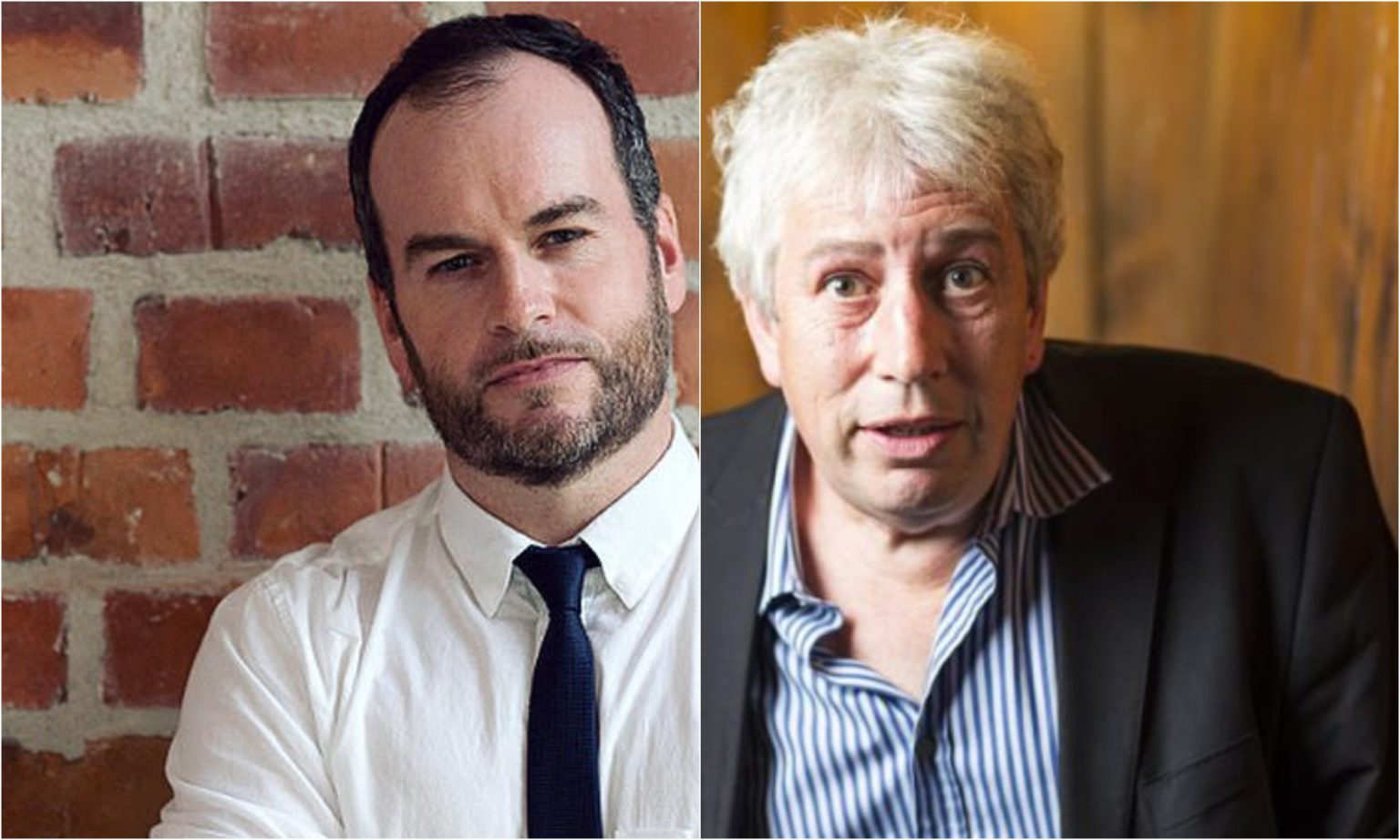 Rod Liddle and Brendan O'Neill
– live in London
Podcast Live
Podcast Live, Friends House, London, NW1 2BJ – 5 October 2019, 2.30pm-3.30pm
To get tickets, click the button below, then scroll down to The Brendan O'Neill Show logo on the Podcast Live page.
To enquire about republishing spiked's content, a right to reply or to request a correction, please contact the managing editor, Viv Regan.