The Cult of Jess Phillips
If Jess Phillips is working class, I'm the Queen of Sheba.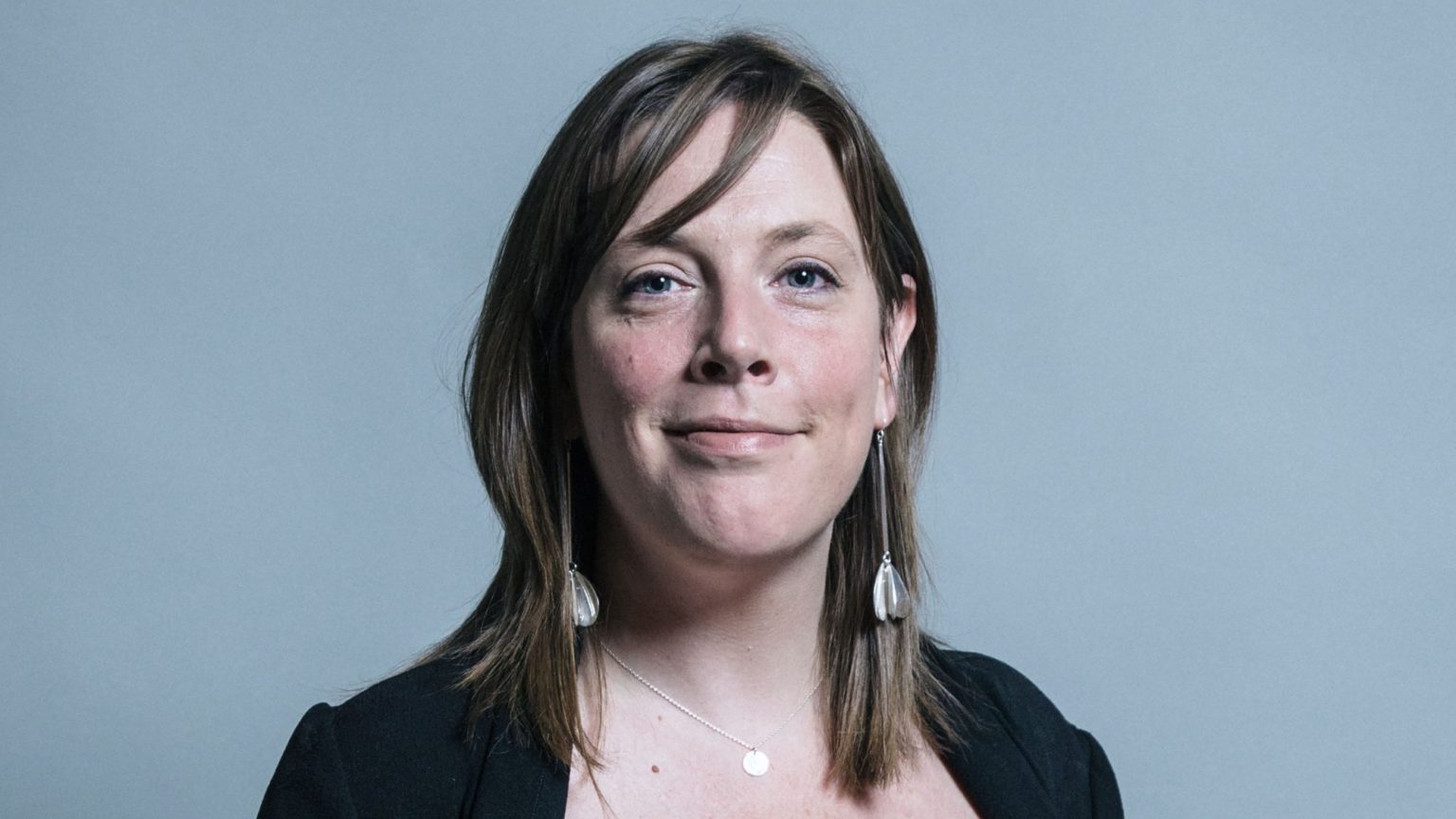 Nothing better captures the crisis of working-class representation in 21st-century Britain than the spat between Corbynistas and Jess Phillips over who is the true representative of labour.
On one side we have the painfully posh cheerleaders of Jeremy Corbyn, many of them privately educated, some of them full-on aristocrats, and virtually all of them beneficiaries of the Oxbridge education system. To these folks, radical politics isn't about mixing with less well-off people who want to rattle the status quo with such explosive things as Brexit – it's about reading bell hooks and droning on about genderfluidity and wondering out loud when the decent working classes turned into such dumb, racist, tabloid-infected oafs. And on the other side we have Jess Phillips, daughter of an NHS exec, and beloved of the liberal media elite who haven't met a working-class person since that bloke from Canvey Island fixed their toilet a couple of years ago.
Which of these groups is truly in tune with the working classes? I am going to make a wild guess and say: neither. Or, more accurately, 'Neither FFS'. And yet, bizarrely, this has become an actual debate. Jess Phillips, the Member of Parliament for Jess Phillips, gave an interview to The Times in which she slated Corbynistas and Brexit etczzzz, and Corbynistas responded by saying: 'She's middle class, though!' She is, of course, but honestly, this is a bit like one of the black-and-white minstrels saying to another black-and-white minstrel: 'She isn't really black!' Never?! It is testament to the absolute aloofness of the political class – and yep, both of these supposedly edgy sets are 100 per cent part of the political class – that they will bicker about who is most in tune with the labouring man while the labouring man either a) has no idea whatsoever that this debate is taking place or b) is thinking to himself 'get to fuck'.
One of the most striking things about identity politics is that none of its rules apply to class. So all the stuff about 'staying in your lane' – where you're never meant to speak on behalf of other identities – goes out of the window when it comes to class issues. This is why we recently had the hilarious Newsnight spectacle of Owen Jones of the Guardian and Sarah Baxter of The Sunday Times – two implacably middle-class people – discussing the representation of working-class people in the media. Imagine two white folks invited on to a flagship news programme to discuss black people! Would never happen.
Then there's cultural appropriation. That is apparently a massive social crime when it comes to 'racial' appropriation – for example, a white dude putting his hair into dreadlocks – but absolutely fine when it comes to class appropriation. Hence plummy Corbynistas will insist on being working class because their dad once spent six weeks working in a bar and Jess Phillips will claim to be a tribune of the people despite the fact that her parents had unbelievably plush, well-paid jobs.
Okay, cards on the table. I come from a working-class background and I can honestly say that in my childhood I never met anyone, literally anyone, whose parents had chief executive positions in the NHS (or anywhere else). Those sorts of people were as alien to us as… well, aliens. For Phillips to have been brought up in such a household and to claim now to be a working-class MP is a genuinely mad stretch of the imagination. And yet her alleged working-classness is lapped up by liberal-broadsheet observers. They view her as earthy, gritty, real. It is so fantastically condescending and embarrassing. They think she's working class because she has a regional accent. 'Isn't she marvellous?', they say as they clink their Pinot Gris, and I seriously don't know who should be more mortified: these folks who think everyone outside of London is working class, or Jess Phillips for playing the working-class card despite having being brought up by parents with salaries most people would give their left eye for.
The most perverse thing about the Cult of Jess Phillips is that it has led to Phillips becoming something actually quite grotesque: a caricature of a working-class woman. The gobbiness, the screaming-mouth photos that people keep taking of her, the expletives – this is what she and her supporters think working-class women are like. It reminds me of those people who would watch Shameless back in the day and think, 'Wow, the working classes are so colourful!' Guys, the working classes aren't really like that. They don't scream and shout and swear and vomit all day long. Some of them are articulate, I swear. But even articulate working-class people are never permitted into the mainstream because their views are often just too… difficult. Phillips makes it because she sounds working class – to London poshos – while espousing exactly the same political and moral views as London poshos. Perfect! Let her in.
Here's the thing: the Corbynistas and the Cult of Jess Phillips might currently be at loggerheads but they share something very important in common – both are opposed to the genuinely edgy, rebellious and quite working-class stab for Brexit. I think that's the worst thing in all this: under the guise of 'representing labour', these people are doing everything within their power to thwart something that millions of labouring people voted for. They don working-class garb in order to do over the working classes. That's low. Really low.
Brendan O'Neill is editor of spiked and host of the spiked podcast, The Brendan O'Neill Show. Subscribe to the podcast here. And find Brendan on Instagram: @burntoakboy
Watch the latest episode of The Brendan O'Neill Show below:
Picture by: UK Parliament.
To enquire about republishing spiked's content, a right to reply or to request a correction, please contact the managing editor, Viv Regan.