The use and abuse of EU citizens
The Home Office is mistreating them, while Remainers are exploiting them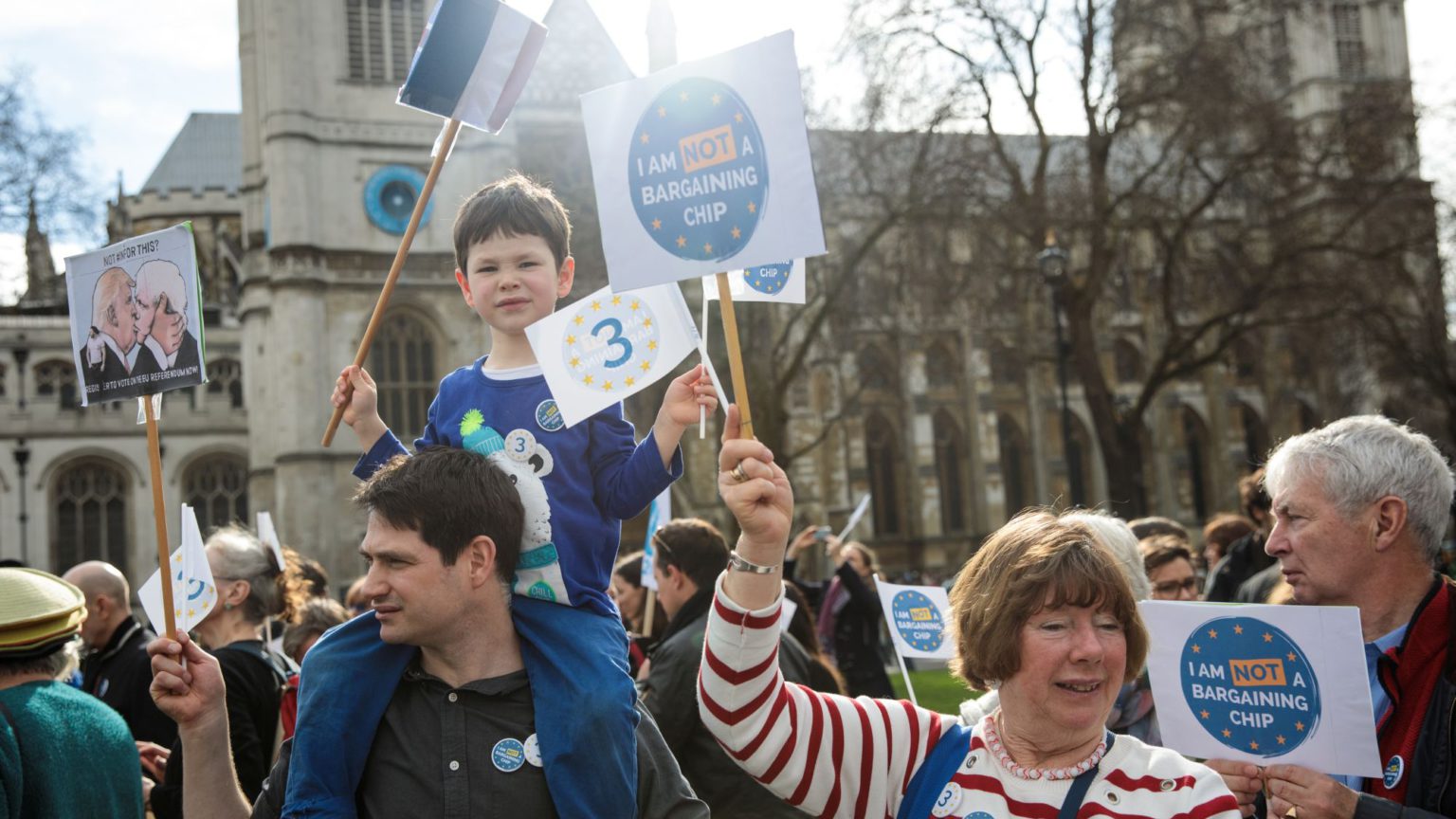 The UK government's EU settlement scheme is a mess.
It is meant to allow the UK's 3.5million EU citizens to acquire 'settled status' and remain living in the UK after Brexit, with exactly the same access and rights to healthcare, benefits, work, education and so on as they currently have.
But it is not working. And that means the Home Office is doing something unforgivable: it is screwing with people's lives.
Stories of the Home Office's stoney-faced ill-treatment of applicants abound. Richard Bertinet, a chef who has lived in the UK since 1988, was denied settled status because he pressed the wrong button on the online application form. Anna Amato, who has lived in Bristol for 55 years after emigrating with her parents from Italy, was told she had not provided enough evidence to document her status, despite spending £35 on postage, such was the volume of her documentation. And a clearly distraught Portuguese woman, who has been living and working in the UK for 20 years, interrupted a Sky News broadcast last week to say she'd been denied settled status because of an issue with her National Insurance details.
The anecdotes keep coming.
But there is also a broader, systematic problem with the settlement scheme. To acquire settled status the government says you have to have lived in the UK for a continuous five-year period by 31 December 2020 (or by the date the UK leaves the EU without a deal). If you haven't done that, you will be only given pre-settled status, which you will have until such a time you can prove you've lived in the UK continuously for five years. But up to that point, everything is up in the air. Think of it as a form of civil purgatory.
And too many, it seems, are being wrongly plunged into precisely this 'pre-settled' purgatory (a huge 42 per cent of applicants in July), despite having lived in the UK for longer than five years.
There is a definite reek to it all of bureaucratic incompetence and computer-says-no intransigence. UK prime minister Boris Johnson and chancellor of the exchequer Sajid Javid have sought to reassure people, with Javid saying: 'There shouldn't be a single person that should be concerned about their status.' But their words will do little to comfort those thousands of EU nationals facing a long, distressing period of uncertainty, merely because they made a mistake on a form, or were unable to provide a document they never thought they'd need to retain.
It is, then, a needless mess, causing upset among an already anxious section of the British populace.
But, for the anti-Brexit crowd, this is not merely incompetence. It is an opportunity to prove, once again, that Brexit was nothing but an exercise in xenophobia. And it is a chance they have seized with a barely disguised glee.
We have seen journalists, with a Revoke Article 50 glint in their tweets, desperately soliciting further anecdotes of Home Office mistreatment; Remain-at-all-costs politicians, such as the Nazi-Finder General David Lammy, quickly holding up the depressing anecdotes and worrying stats as further proof of the Leave campaign's ultimate basis in 'xenophobia and lies'; and Twitter predictably awash with smug, told-you-so accusations of racism levelled at anyone who thinks leaving the EU is a good idea.
It is ironic that this fascism-spotting hysteria has gripped the collective psyche of the very same political constituency that spent so long after Brexit championing 'the facts', and mourning the emergence of the post-truth era. For as incompetent and upsetting as the EU settlement scheme has so far proved, it simply is not true to say that its problems are born of xenophobia, or the institutionalised 'demonisation of immigrants'. They're born, rather, of the worst excesses of unfeeling, rule-bound bureaucracy, of an all-too-typical governmental incompetence, and, perhaps, ultimately, of a fear of making headline-grabbing mistakes – hence the over-assignment of the pre-settled status, which allows the Home Office to play for time while further documentation of an individual's residence and work history is gathered (or not).
But the anti-Brexit crowd refuses to see the callous incompetence of the Home Office for what it is. They refuse to remember the pledges of prominent Brexiters to protect the existing rights of all EU citizens living in the UK. And what's more, they refuse to grasp the truth of Brexit Britain — namely, that it really is not very racist or xenophobic. Quite the opposite, in fact, as shown by everything from the public outcry over the Windrush scandal, to surveys showing that immigration for many, Brexiters and Remainers alike, no longer registers as a major concern among nearly 90 per cent of the public.
And, yet, so post-truth and irrational have hardcore Remainers become that they can't see the factual tolerance of the British people for the trees of fascism. So now they're using the struggles of EU citizens to do what they have been doing since 2016: misrepresenting and traducing Brexit as racist.
Tim Black is a spiked columnist.
Picture by: Getty.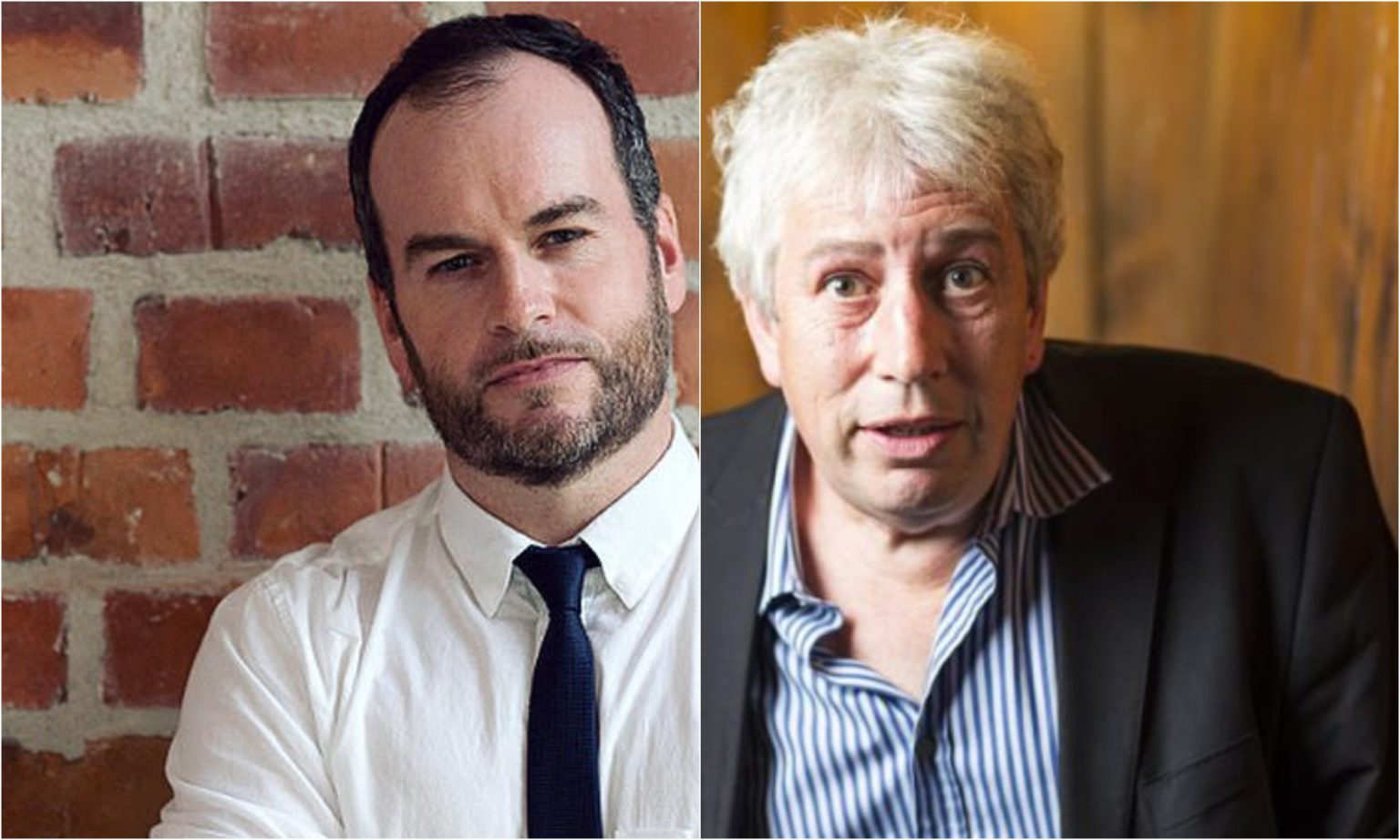 Rod Liddle and Brendan O'Neill
– live in London
Podcast Live
Podcast Live, Friends House, London, NW1 2BJ – 5 October 2019, 2.30pm-3.30pm
To get tickets, click the button below, then scroll down to The Brendan O'Neill Show logo on the Podcast Live page.
To enquire about republishing spiked's content, a right to reply or to request a correction, please contact the managing editor, Viv Regan.