Don't ban meat – grow it in a lab
Innovation is key to fighting climate change.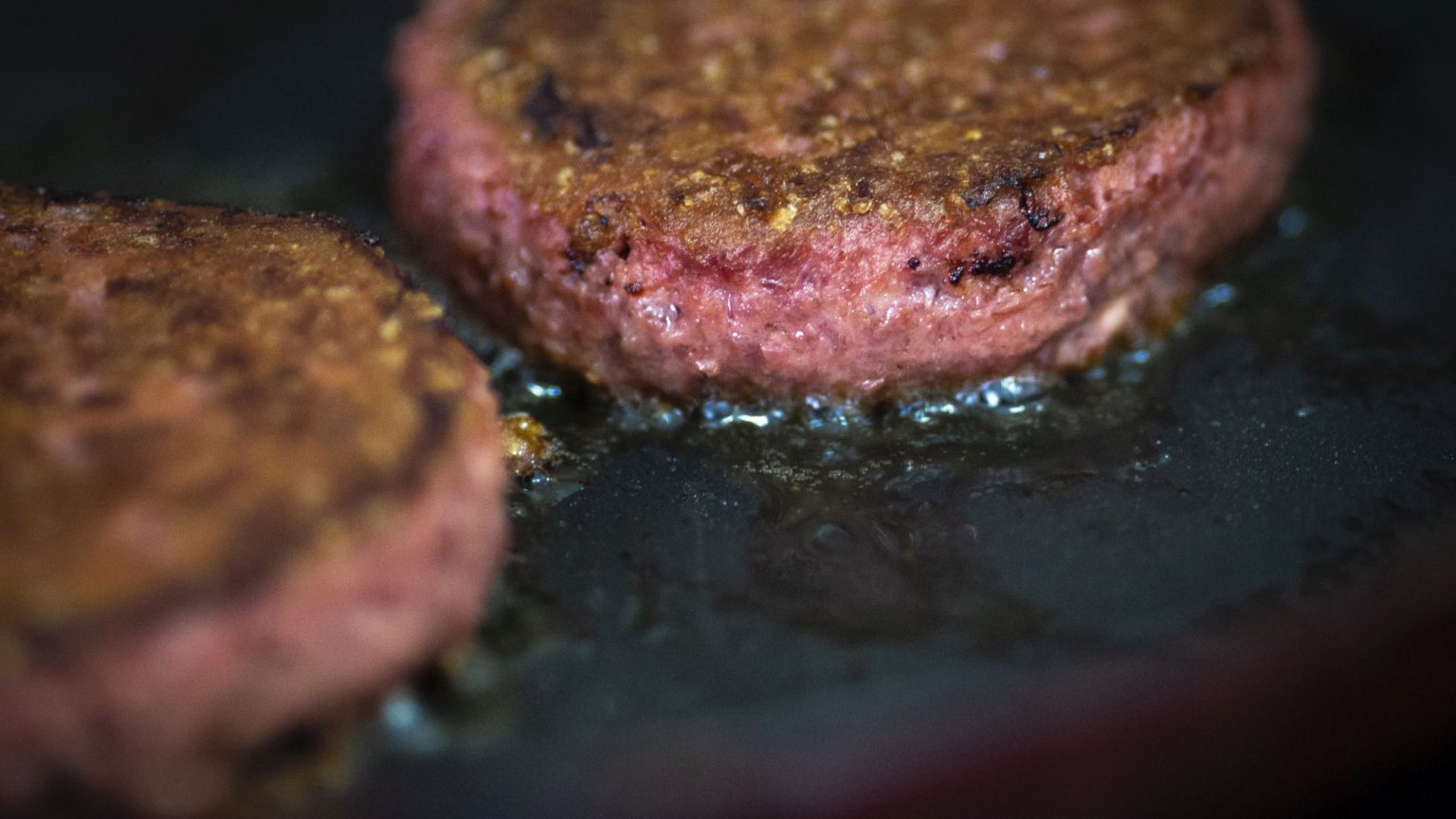 The fight against climate change has become one of the most widely discussed topics in the UK and globally. And for good reason. However, it is alarming that this noble goal is often used to justify all sorts of bans. Recently, for instance, Goldsmiths, University of London banned the sale of meat on campus.
Bans like this restrict our choices. And they often don't achieve their desired goal. For instance, a ban on plastic straws and stirrers will come into effect in 2020. Some companies, like McDonald's, are getting ahead of the ban by replacing plastic straws with paper ones. But recently, McDonald's admitted that its new paper straws, which were supposed to decrease damage to the environment, cannot be recycled.
What's more, when bans are seen as an easy solution, innovative ideas are often pushed out of the debate. The best way to reduce the impact of food production on the climate is to embrace innovation. On a positive note, Boris Johnson has promised to liberate the UK's biotech sector from the EU's anti-gene-modification rules. This could turn the post-Brexit UK into a global, future-oriented biotech powerhouse – and it could help the planet. This opportunity cannot be missed.
Currently, laws that cover genetically modified organisms (GMOs) in the UK are primarily based on EU law. It is illegal to grow gene-modified crops for commercial purposes, but they can be imported. This approach is regressive and has left British agriculture lagging behind other non-EU countries, including the US, Canada and Australia, which have booming agricultural sectors.
However unpopular it may be, gene modification has many benefits. It improves agricultural performance and reduces the need for chemicals. It also drives down the cost, energy usage and carbon emissions associated with tractor diesel fuel and pesticide spraying. Enabling gene modification would lead to lower prices in the shops and encourage farmers to innovate.
Aside from allowing the growth of GM crops, it is also essential to create fair market conditions for GM foods. Currently, under EU legislation, products containing GMO are labelled as such. This gives an unfair advantage to GMO-free food. It is intended to direct us away from the most innovative products.
Worse, gene-modification bans limit our choice by preventing the sale of meat substitutes, like those developed by Impossible Foods, or GM salmon. After Brexit, the UK could be the first European country to sell these – but only if it chooses the path of innovation. Retaining the EU's anti-GM rules would also be a significant obstacle to striking trade deals around the world.
Imposing bans – whether on meat, plastics or GMOs – always seems like the easiest and most obvious course of action. But in the long run, encouraging innovative substitutes will be far more rewarding. More innovation means less environmental damage, more choice for consumers, and more prosperity for the country.
Maria Chaplia is European affairs associate at the Consumer Choice Center.
Picture by: Getty.
To enquire about republishing spiked's content, a right to reply or to request a correction, please contact the managing editor, Viv Regan.