Bring back the plastic straws
McDonald's new paper straws are rubbish. And they don't even help the environment.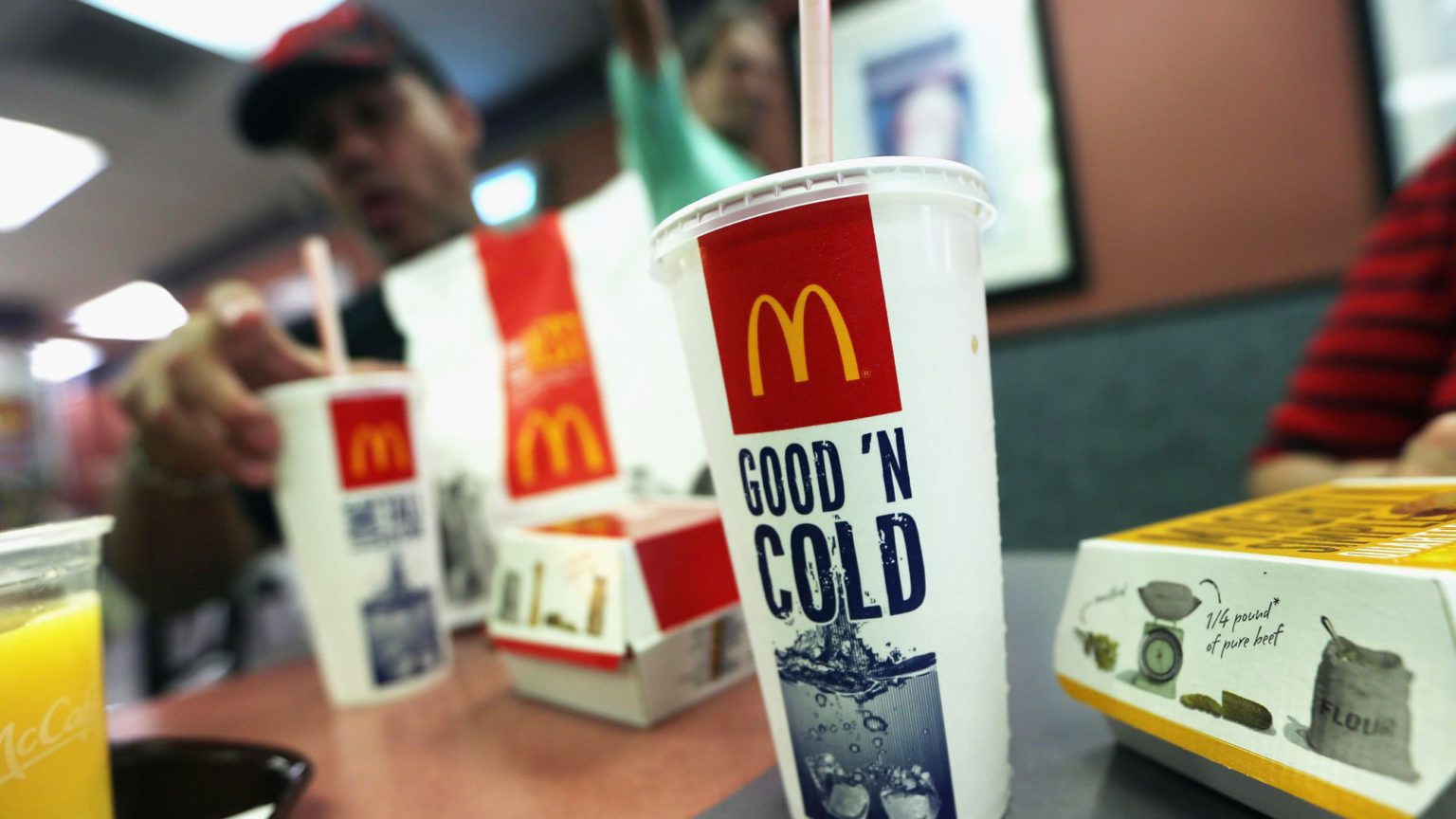 If you've been to McDonald's in the past few months, you will have noticed a change. Along with seemingly every bar, restaurant, and café in central London, it has replaced its plastic drinks straws with paper ones, in a bid to be more environmentally friendly.
McDonald's had been spurred into straw-changing action by a combination of the fuss generated by the BBC's Blue Planet II, in which David Attenborough showcased the impact of single-use plastics on our oceans, and the UK government's decision to ban plastic straws, stirrers and cotton buds from April 2020.
But there's a big problem. As reported by the Sun, the 1.8million paper straws used every day in McDonald's restaurants are not recyclable, while the now-scrapped plastic versions were recyclable. In fact, the paper versions – which customers have complained dissolve in soft drinks, are difficult to use in milkshakes, and even change the taste of some beverages – are going straight in the bin and then into the incinerator.
This is a perfect example of bad policymaking, driven by companies and politicians who care more about chasing headlines than looking at the evidence and making informed decisions. In a bid to appear environmentally friendly, McDonald's has actually increased its carbon footprint and has forced an inferior product on millions of customers.
Such kneejerk and ill-thought-out decision-making is common when it comes to the climate-change debate.
Take Prince Harry's decision last week to urge the world to have fewer children. He seems to be oblivious to the fact that many Western countries actually face the problem of an ageing population, meaning there are too few working-age taxpayers to support those living longer in retirement and needing expensive healthcare. As public finances come under increasing pressure, we need more, not fewer, babies.
Yes, people are rightly concerned about plastic pollution in the world's oceans, but we risk exacerbating existing problems through kneejerk decision making. Plastic straws account for 0.03 per cent of plastic in our seas. Fishing nets make up almost half. By making changes that make us feel good – or make businesses look good – without considering whether the policy has the impact it is supposed to have, we often end up doing more harm than good.
In order to make a lasting impact on pollution and climate change we need to have an honest conversation about what consumers want and what effect certain materials have on the environment. Plastic is a very modern bogeyman, but until affordable and effective alternatives are available, companies and governments would do well to call time on the plastic bans.
Emma Revell is communications manager at the Institute for Economic Affairs.
Picture by: Getty.
To enquire about republishing spiked's content, a right to reply or to request a correction, please contact the managing editor, Viv Regan.