The war on democracy must be diverse!
The woke left thinks the only problem with Caroline Lucas's anti-democratic cabinet is that it was all-white.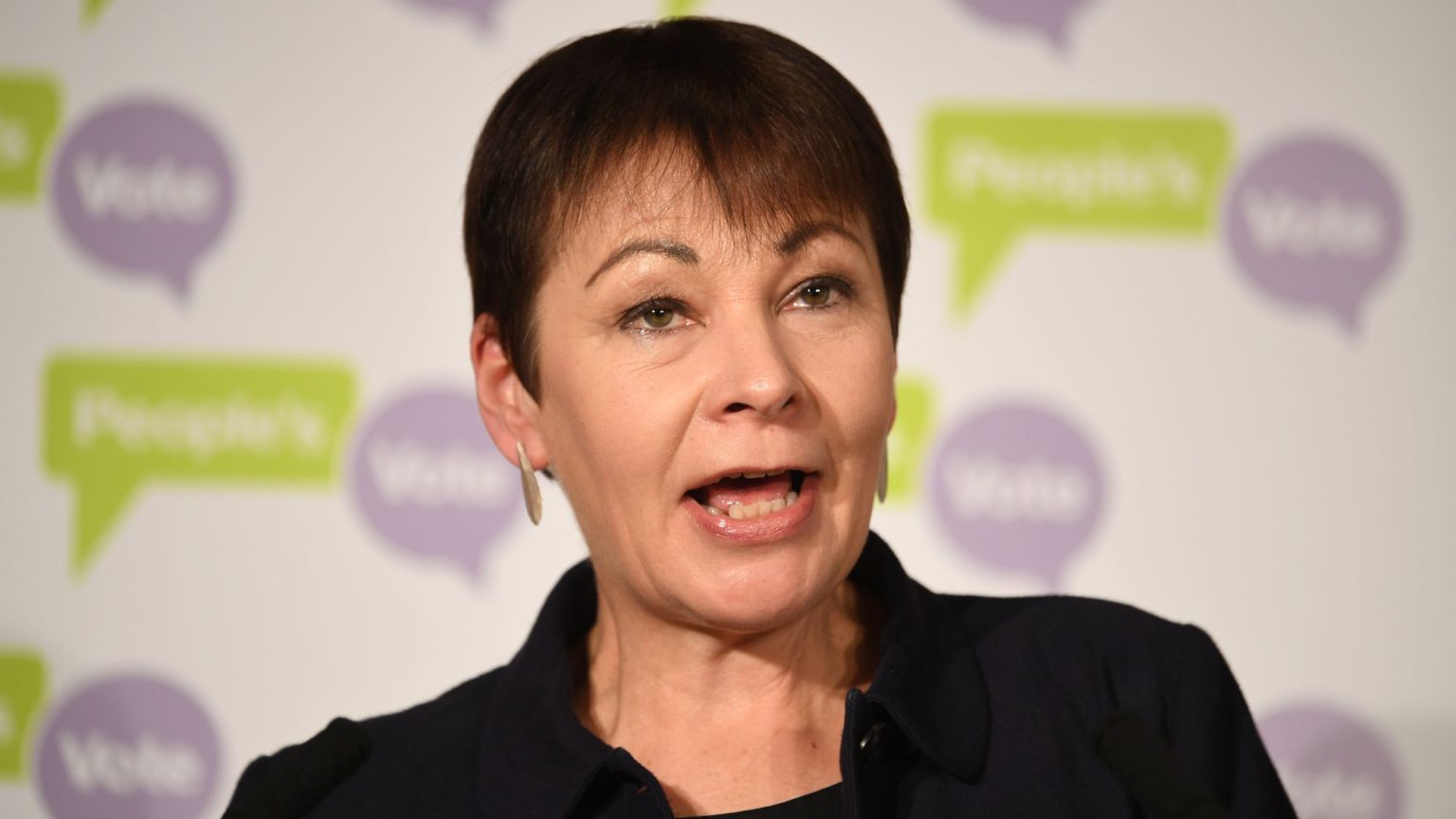 To see what a dire, frightful, probably unfixable mess the British left is in, look no further than the debate over Caroline Lucas's all-female cabinet to Stop Brexit. Lucas, the ostensibly leftish leader of the Green Party, proposed forming an entirely undemocratic 'emergency cabinet' made up of her and her exclusively female chums. Its job would be to trash the thing that 17.4million of us voted for – leaving the EU. And how did the woke left respond to Lucas's lunacy? By pointing out that her proposed cabinet consisted entirely of white women! Yes, it wasn't the fact that Lucas was essentially proposing a coup against democracy that got the woke lobby's back up – it was that there were no black faces in her clique against the masses.
This is contemporary leftism summed up. It exposes the moral and intellectual rot of left identitarianism. To the woke brigade, everything is racial; everything is about skin colour; everything is reducible to the question: 'Why so many whiteys?' We now know that they even judge coups against the people's will by their racial make-up. They couldn't give a solitary shit that Lucas was suggesting the creation of an entirely aloof, unaccountable cabinet to do over the largest democratic vote in British history – they just wanted to know the melanin levels of those involved. That's because they of course agree with Lucas that the pig-ignorant plebs who voted for Brexit must have their wishes overthrown by the far more enlightened political elite. They just want to ensure that the political elite that drives the knife into democracy's back is diverse. You couldn't have asked for better proof that the cult of diversity is nothing more than a gloss designed to make elitist power systems seem fresh and new.
No sooner had Lucas proposed her reactionary assault on the democratic will than the woke lot were saying, 'Where are the black women? WHERE'S DIANE ABBOTT?' Labour's Clive Lewis, a shrill SJW masquerading as an MP, was early out of the blocks. 'Where are the BAME women politicians?', he asked. A Twitterstorm against Lucas ensued. And now Lucas has apologised. 'I did not get this right', she says. 'An all-white list of women isn't right.' It is testament to the corrosive impact of identity politics on morality, politics and life in general that Lucas thinks her only mistake was to focus on having white women in her cabinet rather than the fact that, you know, she was proposing a monstrous assault on millions of voters, including millions of female voters.
Identity politics is increasingly the means through which the political class asserts its authority over the throng. Diversity never means diversity of opinion – hence, as Joanna Williams points out, not a single pro-Brexit female MP even got a look-in on Lucas's fantasy cabinet. Diversity only means adding dashes of colour and gender to a political system which more than ever looks upon ordinary people with contempt. Identitarianism is the cover under which a new elite censors, demonises and even disenfranchises the general public. The takeaway message of the Lucas affair is that if Diane Abbott had been part of this dream / nightmare cabinet waging war on democracy, then the woke left would have been absolutely fine with it. What they mean is: 'Yes, let's crap all over the people. But let's be multicultural while we do it.'
Brendan O'Neill is editor of spiked and host of the spiked podcast, The Brendan O'Neill Show. Subscribe to the podcast here. And find Brendan on Instagram: @burntoakboy
To enquire about republishing spiked's content, a right to reply or to request a correction, please contact the managing editor, Viv Regan.