Boris has a point about Islam
Why should centuries of Muslim imperialism be beyond criticism?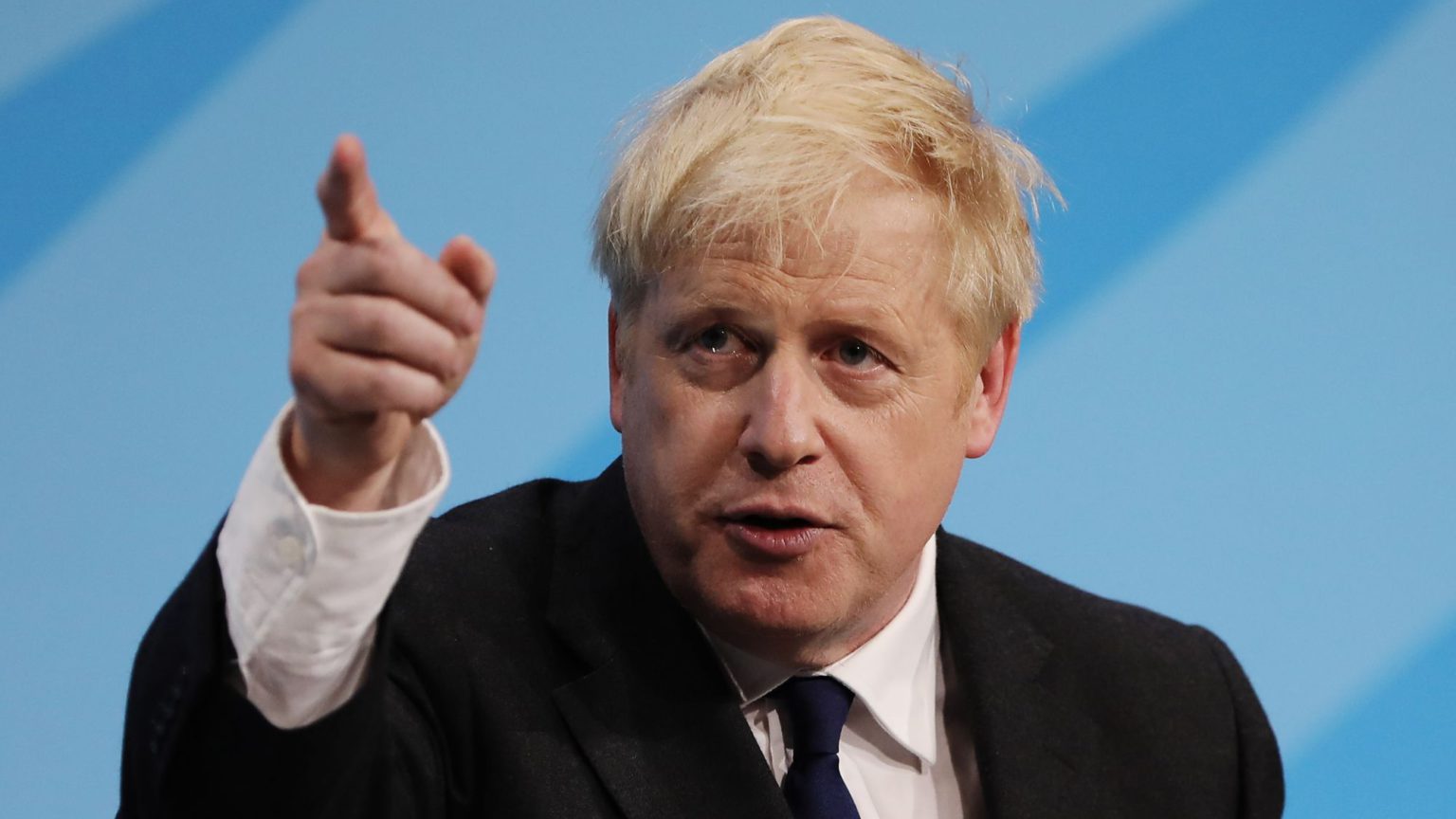 Boris Johnson is the only man alive who could convincingly turn The Emperor's New Clothes into a one-man play. He's perfect for every role – the pompous, bumbling, vain emperor; the barefaced conmen trafficking in audacious whoppers; and, most importantly, the little boy, unable to keep from blurting out the obvious, especially when everyone around him is busy parroting the convenient lie of the day.
Not for the first time, Johnson has offended polite society by suggesting that there might be something less than perfectly laudable about some aspects of Islam. Perish the thought. In particular, offence-miners at the Guardian have discovered that Johnson once wrote that Islam has held Muslim countries back by 'centuries'.
A cursory look around the world is enough to conclude that there may be something to Johnson's argument. A deeper look at Arab and Muslim history – both ancient and recent – might at least confirm the possibility that such a statement is something other than flat-out bigotry. Or so you might have thought, if you had recently awoken from a 30-year coma. In 2019, however, such thoughts are unthinkable.
We can moralise all day long about the evils of European colonialism. But it was a historical blink of an eye in comparison to the centuries of Arab and Muslim colonialism that produced the cultures to which Johnson was referring. We can wring our hands over the influence of literalist Christianity on American politics. But this is a drop in the ocean compared to the cultural and political leverage of Islam across the globe. We can lament the potential harm to Indian democracy posed by militant Hindu nationalism. But there is nothing questionable about entertaining the notion that centuries of Muslim global imperialism – which ended less than 100 years ago – might have left behind a less than a gleaming legacy.
Johnson's allusion to the lack of social and economic development in the Muslim world seems to have offended some people. And yet these same people are usually the first to demand that anyone arriving in Europe from poor Muslim countries should obviously, unquestionably, be accepted as a legitimate refugee. Perhaps, on some level, they recognise that life in Europe is freer, safer and more prosperous than life in the Muslim world. For generations, millions of Muslims have chosen to leave societies dominated by Islamic religious laws and cultural norms, and have thrived instead in the West – benefitting from relative political stability, individual freedom and the rule of law.
Unfortunately, thanks to today's multicultural celebration of difference, any attempt by Muslims to wholeheartedly join the common body of British, European or American citizenry is almost seen as suspect – as if it is some unfortunate dilution of authentic 'Muslimness'. Both Islamists and their apologists in the liberal-left do not see Muslims as truly belonging to Western societies. I've been aware of this attitude all my life – both in the shunning and intimidation of dissident voices within the Muslim community, and by the cold shoulder offered by many right-on lefties who require non-whites to be nothing more than extras in their own personal story of cultural acceptance and moral largesse.
This view of Muslims as little more than political props was made clear by US congresswoman Ayanna Pressley at the weekend. She said that 'we don't need… Muslims who don't want to be a Muslim voice'. Whether Pressley intended to or not, she confirmed the obvious: that there is a stock victimhood role for Musilms in the Western world – a role that has been hard-won by self-appointed 'representatives' like the Muslim Council of Britain, the Council on American-Islamic Relations, and other peddlers of the Muslim-victimhood and 'Islamophobia' narratives.
If, however, you happen to be a Muslim who is unwilling to shuffle obediently into frame, looking suitably put upon, then you are deemed a problem – as any extra with the temerity to adlib his own lines in someone else's play would be. You even have a thinly disguised racial slur reserved just for you: Native Informant – a word used to smear liberal Muslims, ex-Muslims and critics of Islamism as traitors. Like 'Uncle Tom', it's one of those curious epithets that white (and in this case, non-Muslim) 'allies' of identitarian grievance-mongers feel empowered to spit at anyone who steps off the reservation.
Anyone genuinely interested in the lives of Muslim citizens (in the West and the Islamic world) should welcome robust discussions about Islam's history and legacy, instead of responding with outrage. After all, Islamic history is part of human history, and is therefore not beyond critical analysis. Instead, commentators and politicians are obediently trotting out, and seeking to protect by law, a fairytale view of Muslim history and identity that was invented by early 20th-century Islamists, and then foisted on the rest of us. If the identitarians and their allies actually trusted Muslims and treated them as adults, Muslims would not be considered any more likely to overreact to critical discussions of Islam's legacy than a Catholic would be to someone saying that Europe is ultimately better off following the dissolution of the Holy Roman Empire.
In such a world, Johnson's comments would be utterly un-newsworthy, because the reaction to them, if any, would be measured, calm and factual. We can only hope for such a world.
Alaa al-Ameri is the penname of a British-Libyan writer.
Picture by: Getty.
To enquire about republishing spiked's content, a right to reply or to request a correction, please contact the managing editor, Viv Regan.