Stop sobbing over Shamima
The idea that Shamima Begum is a victim of British racism is a complete inversion of the moral reality.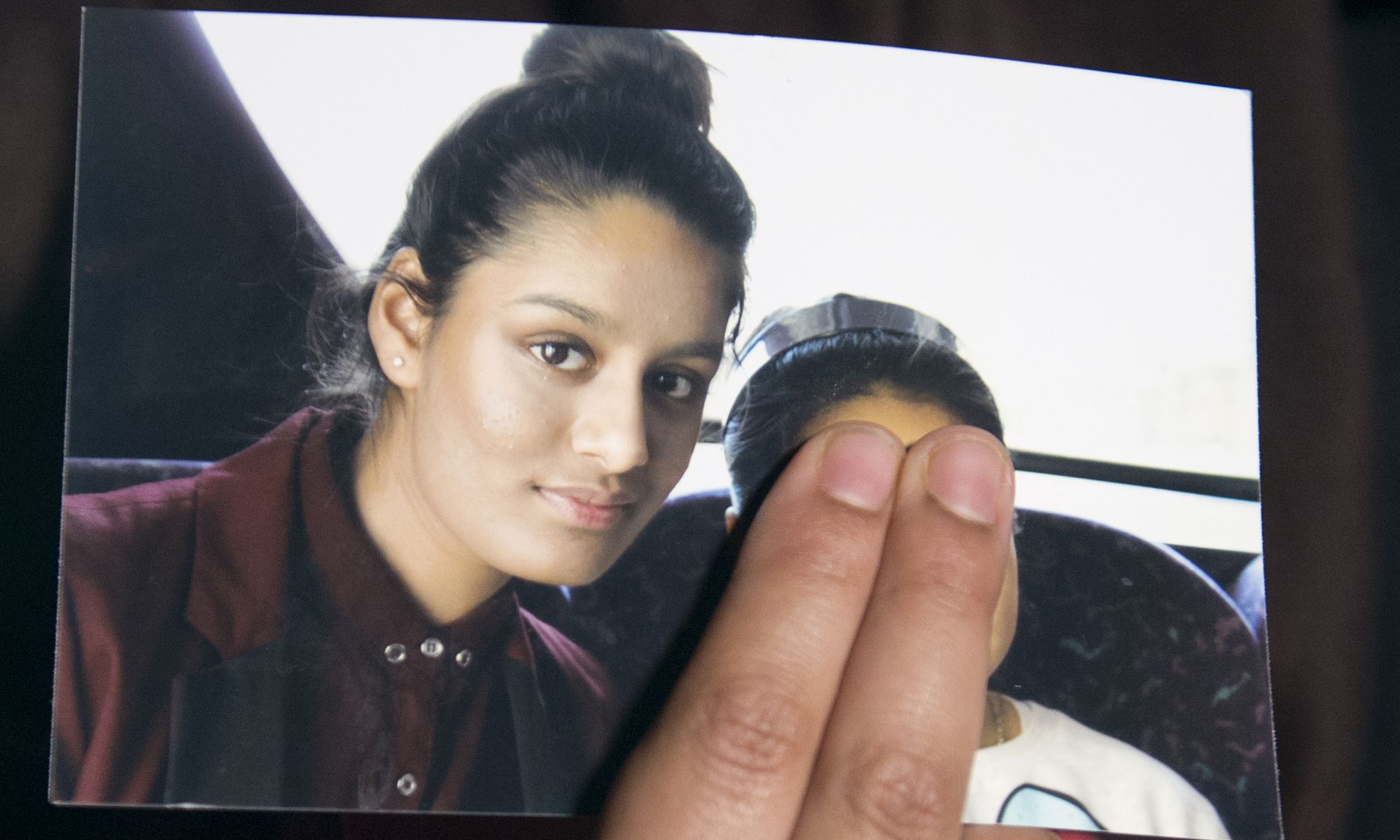 The campaign to transform Shamima Begum into a victim, into an object of sympathy, is surely one of the most grotesque spectacles in British public life right now. This is a young woman who betrayed Britain. Who betrayed her fellow citizens. Who turned her back on the freedoms and comforts afforded to her by life in 21st-century London in favour of going to live in an Islamist supremacist death cult that enslaved Yazidi women, executed infidels, and obliterated any semblance of freedom of conscience in the territories it governed between 2013 and 2019. That sections of the political and media elite in the UK view Begum as a victim, as a woman wronged by Britain's allegedly racist establishment, confirms how thoroughly they have lost the moral plot.
The latest development in the perverse effort to rebrand Begum as a victim of Britain rather than as a traitor to Britain came at the weekend when it was reported that another Briton who defected to ISIS, Jack Letts, hasn't been stripped of his citizenship, as Begum has been. The difference between these two people? Begum is a brown-skinned Muslim from Bethnal Green who fled Britain with two Muslim friends in February 2015 to throw her lot in with the barbaric caliphate based in Raqqa. Letts, in contrast, is the white, middle-class son of a professional couple based in Oxford. He travelled to Syria in 2014, allegedly to become an ISIS fighter. He came to be known as 'Jihadi Jack' after a photo was published in 2015 showing him giving the one-finger salute associated with ISIS in front of the Mosul Dam – Mosul was then under ISIS rule. At the end of last week, Letts' parents were found guilty of funding terrorism, for sending Jack £223 when he was in Syria, and this ruling has shone a light on the Begum / Letts contradictions, we are told.
Why the differential treatment? Because Britain is racist, commentators claim. The Begum family's lawyer, Tasnime Akunjee, thinks racism is a factor, too. Continuing his ridiculous attempt to paint Shamima as some kind of injured party in the story of her defection from the UK into the barbarous arms of the slave-holding, Christian-massacring, child-murdering ISIS caliphate, Akunjee says the double standards in relation to Begum and Letts confirm that 'Sajid Javid used the Shamima Begum scenario to boost his political chances'. Whether the differential treatment of Begum and Letts is down to Javid's 'private political ambitions' or the UK's 'overt racism' is hard to say, says Akunjee – but 'it doesn't look good whichever one it is'.
There is something almost unhinged about this lawyer's attempt to present the daughter of the family he represents as a victim of racism. This is a woman who willingly joined a movement that was genuinely, horrifically supremacist in its outlook. Which treated Yazidi people like animals, enslaving their women and, in the case of one German 'ISIS bride', leaving a five-year-old Yazidi slave to die in the scorching heat. Shamima joined a movement that threw homosexuals from buildings, which beheaded Christians, which destroyed the religious buildings of any group that didn't slavishly accept its ruthless brand of Islam, and which of course slaughtered hundreds of men, women and children in Europe for the 'crimes' of attending pop concerts, shopping at Christmas markets, and taking part in a Bastille Day celebration. To try to drum up sympathy for a young woman who joined such a backward, hateful, profoundly prejudiced and borderline fascistic movement on the basis that it is the young woman herself who is the real victim of prejudice feels almost sordid.
And yet Akunjee does this presumably because he knows it will make a connection with a certain section of British society – the left-leaning sections of the political elite and the PC chattering classes. For the past few months these people have propagated the myth of Shamima as a victim of Britain. They say Britain let her down by failing to safeguard her when she was a 15-year-old and was, in their words, being 'groomed' online by ISIS recruiters. They say the British authorities were wrong to revoke Shamima's British citizenship, as Javid did in February. And they say she has been treated in a racist way, as revealed by the apparently more lenient approach to the white Letts. Akunjee seems to be trying to play into the cultural elite's mad and immoral sympathy for Shamima, unaware, or perhaps simply not caring, that the majority of people in the rest of the country will take entirely the opposite view – that Shamima is a traitor and an extremist and she deserves her fate in a prison camp in northern Syria.
Not surprisingly, the claims of racist differential treatment between Begum and Letts don't add up. The trump card of the sympathy-for-Shamima lobby is that Letts has actual dual citizenship – of Canada and the UK – whereas Begum's right to dual citizenship, of Bangladesh and the UK, was exaggerated by Javid and the Home Office. She has never visited Bangladesh and Bangladesh wants nothing to do with her.
And yet, if anything, this aspect of the story undermines the overblown claims that Shamima is a victim of racism. It seems that one reason the UK authorities did not rush to revoke Letts' UK citizenship is precisely because they are in talks with Canada to send him there and they did not want to disrupt that process. It has been made clear to Letts, as it has been to other ISIS fighters from the UK, that he is not welcome back in Britain. Canada takes a different approach and there are reportedly advanced talks to have Letts extradited to Canada. What's more, there are other British ISIS fighters who, like Shamima, are non-white and they haven't had their citizenship revoked yet, for various reasons. An estimated 900 British citizens went to join ISIS over the past seven years, but up to the end of 2017 only around 130 of them had been stripped off their citizenship. Of course many will have died and some will be unaccounted for, but others haven't formally been stripped off their citizenship for technical or political reasons. The idea that the British authorities stripped Shamima of her citizenship because she has brown skin is so ridiculous only the woke could believe it.
The sympathy-for-Shamima movement in certain political circles confirms how morally unanchored the PC set has become. These are the kind of people who describe anyone to the right of Ken Clarke as a fascist, and yet they then weep tears of sympathy for a young woman who literally went to join a movement so extreme and intolerant that it beheads its critics and slaughters dissenters. These political players have become so disconnected from reason and morality that they cannot even bring themselves fully to condemn ISIS. So in the case of British society versus a young woman who betrayed British society to join a murderous religious movement that was slaughtering British citizens, they view British society as prejudiced and the young woman as the victim – a total and complete inversion of moral reality. They really ought to save their tears for the people who were brutalised, enslaved, executed and massacred by the movement that their latest poster girl for the politics of victimhood ran away to join.
Brendan O'Neill is editor of spiked and host of the spiked podcast, The Brendan O'Neill Show. Subscribe to the podcast here. And find Brendan on Instagram: @burntoakboy
Picture by: Getty Images.
To enquire about republishing spiked's content, a right to reply or to request a correction, please contact the managing editor, Viv Regan.