Homophobia is not on the rise
There is no evidence that Britain has become more hostile to gay people.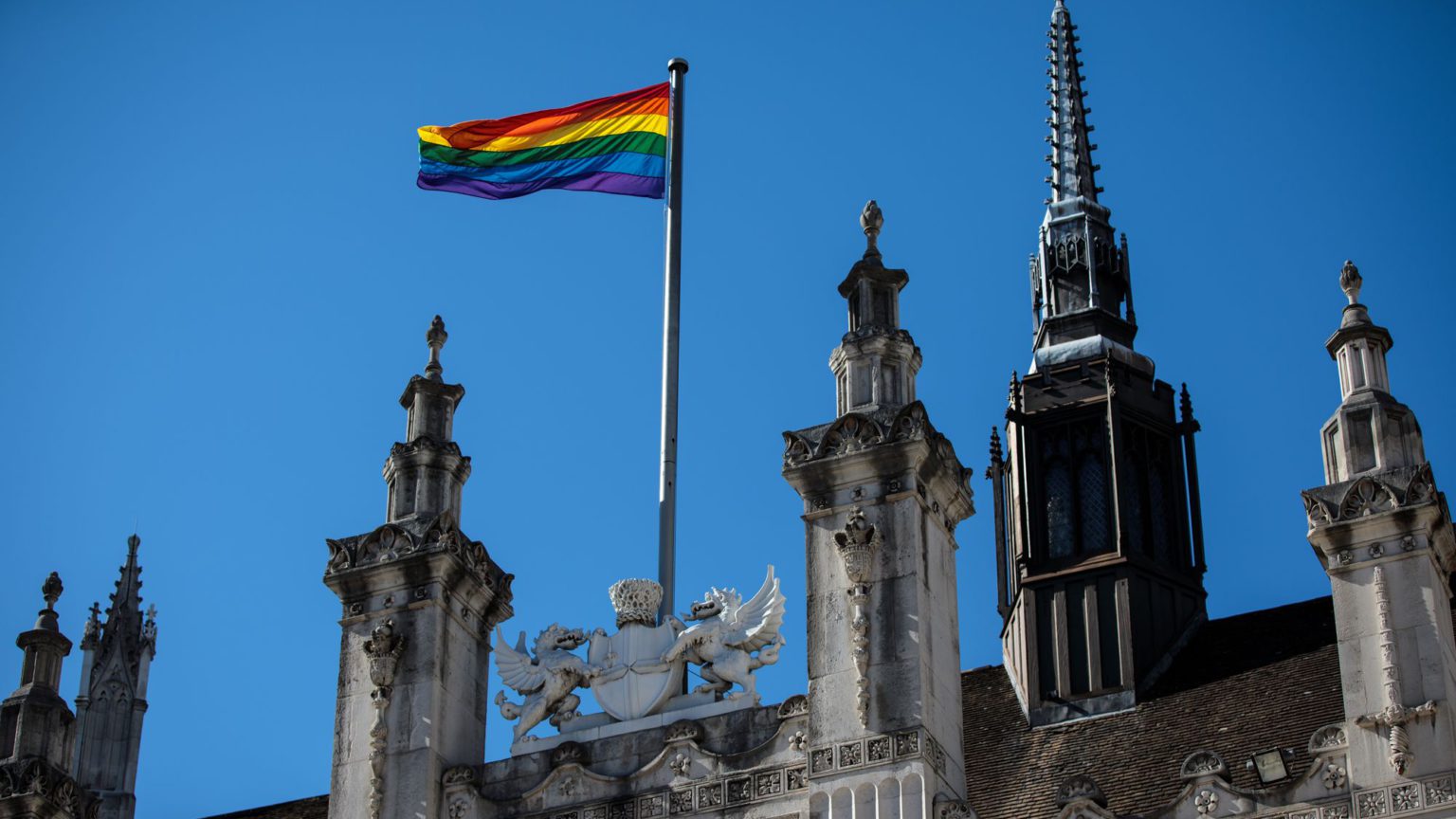 The horrific attack on a lesbian couple on a London bus has rightfully caused disgust and outrage. But according to many observers, attacks like this are a normal occurrence in Brexit Britain – a nation apparently rife with violent prejudice.
The Guardian carried a piece by one of the victims of the attack, which warned that the public's sympathy for her and her partner was itself proof of the nation's bigotry: it was only because we are racist and transphobic that we took any interest at all, apparently.
The same paper also produced some incredibly alarming statistics on the apparent state of hate in Britain today. Allegedly, England and Wales are in the grip of a 'surge' in homophobic and transphobic hate crime. 'The rate of LGBT hate crime per capita rose by 144 per cent between 2013-14 and 2017-18', it reports. Hate-crime hotspots like South Yorkshire and Hampshire experienced even larger surges, it claims, with police-recorded crimes rising by 376 per cent and 189 per cent in the same period, respectively.
To make matters worse, according to LBGT campaigners, this rise in hate crime doesn't even capture the true extent of the hatred out there. Taz Edwards-White, alliance manager at equalities and diversity organisation Metro, told the Guardian that the hate-crime figures were likely to be 'the tip of the iceberg'. She and other campaigners say this rise could be down to the rise of right-wing populism.
The truth is rather different. Every year for the past five years, the release of police-recorded data on hate crime has been accompanied by panicked media reports of a hate-crime surge. But as last year's Home Office report made abundantly clear, large increases 'are due to the improvements made by the police in their identification and recording of hate-crime offences and more people coming forward to report these crimes rather than a genuine increase' (emphasis mine).
What's more, there is a good reason why the 'surge' identified by the Gurdian takes off in 2013-2014. 2014 was the year the College of Policing released its Hate Crime Operational Guidance, which is still used to this day. This guidance actually demands that the numbers increase. 'Targets that see success as reducing hate crime are not appropriate', it says. As part of the drive to record more crime, there has been a slew of public-information campaigns and regular exhortations from police for the public to report hateful incidents, particularly in the wake of major political events like the EU referendum and the 2017 terror attacks.
Police-recorded data has other problems, too. Police are obliged to record not only criminal actions but also all non-crime hate incidents. A non-crime hate incident is literally any event that is perceived by the victim or any other person to be motivated by hostility towards a so-called protected characteristic. The key word here is perceived. As the Operational Guidance makes clear: 'The victim does not have to justify or provide evidence of their belief, and police officers or staff should not directly challenge this perception. Evidence of the hostility is not required for an incident or crime to be recorded as a hate crime or hate incidents.'
In other words, for an incident to appear in the police-recorded hate-crime data, there does not have to be any evidence of any 'hatred', nor does the incident even have to be a crime. The only real basis for establishing that a hate crime took place is that somebody reported it to the police. Examples of 'racist' hate incidents recorded by police over the past few years, for instance, have included failing to clean up dog poo, aggressive beeping of a car horn, and a speech by Amber Rudd – none of which is racist or criminal.
In contrast to police-recorded data, the Crime Survey for England and Wales, another way of measuring crime, suggests there has actually been a 40 per cent decrease in hate crime over the past decade.
In fact, a fall in hate crime makes much more sense, and is easier to account for, than any surge. Claims about rising homophobic hate crime need to be put in the context of increasing tolerance of same-sex relationships. According to NatCen's British Social Attitudes survey, a major long-term study of public opinion, 64 per cent of respondents in 2017 said that same-sex relationships were 'not wrong at all', up from 59 per cent in 2015, and 47 per cent in 2012. A remarkable improvement in the space of just five years. The clear trajectory is towards greater acceptance of same-sex relationships, not one of rising homophobia.
Although the Guardian and others insist that the current populist moment has provided fertile ground for homophobic attitudes to rise, they provide no evidence to back this up. In truth, there has not been any major 'homophobic' policy initiatives or speeches in Britain from top-tier politicians or right-wing populists that could be said to have turned public opinion against gay people.
And what of that 'tip of the iceberg', of people being afraid to come forward to report hate crimes? Even with the obvious caveat that there is an abundance of non-crimes that are reported to police, it is certainly the case that genuine crimes will go unreported. But according to the Crime Survey, which interviews victims of crime, a higher percentage of hate-crime incidents came to the attention of police than the average for all types of crime – 53 per cent compared to 40 per cent. It is no more appropriate to talk of a tip of the iceberg for homophobic hate crime than it is for burglary or fraud.
Hate-crime statistics tell us little about genuine levels of crime and even less about the state of hate in the nation. What we are witnessing is not a surge in hate crime, but a surge in fear of hate crime, and a fear of the supposedly hateful masses who are always on the verge of committing it.
To enquire about republishing spiked's content, a right to reply or to request a correction, please contact the managing editor, Viv Regan.