The trans ideology is harming kids
The scandal isn't that the NSPCC ditched Munroe Bergdorf – it's that it signed up Munroe Bergdorf in the first place.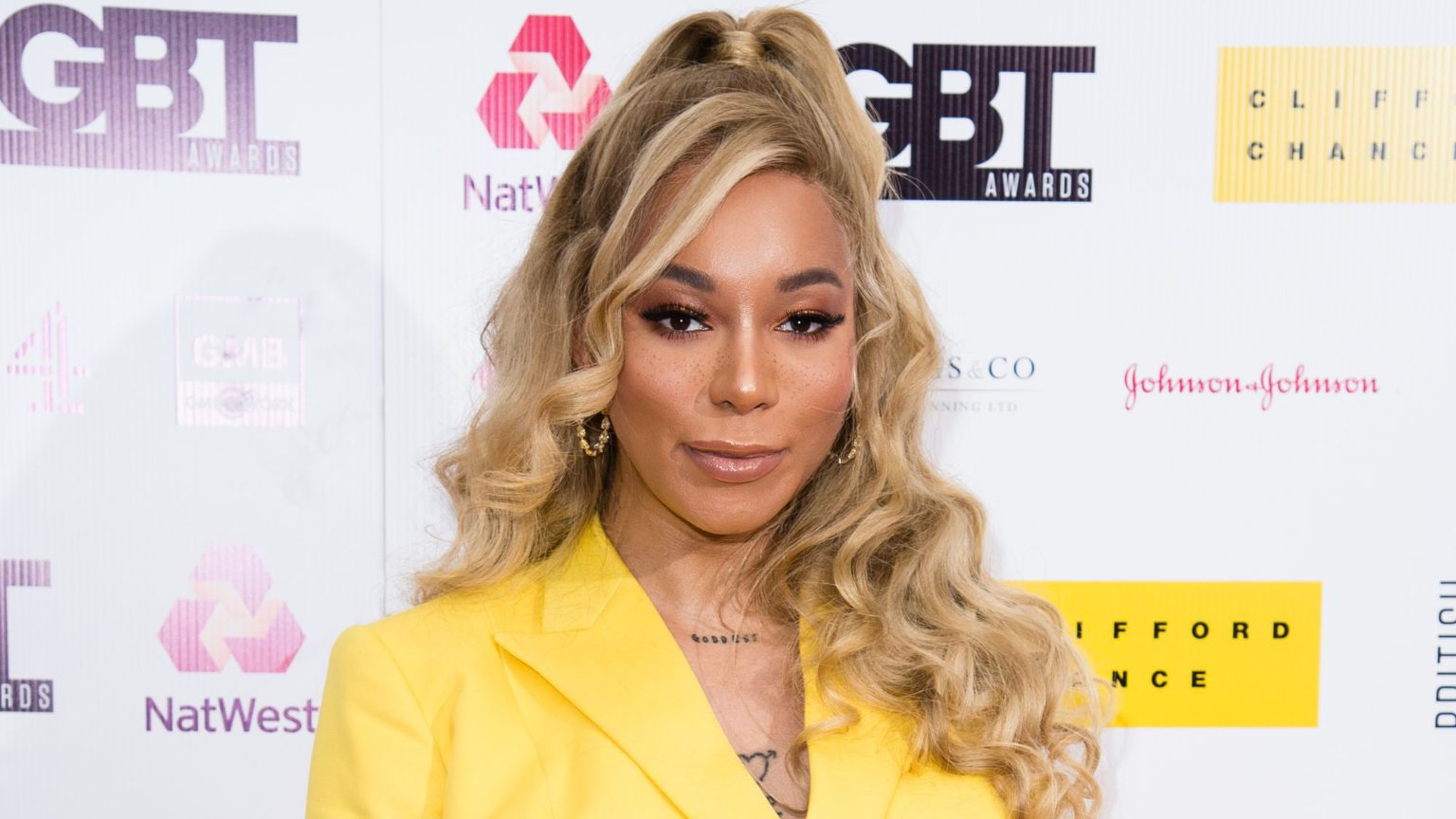 Are we meant to think it's scandalous that Childline, run by the NSPCC, has dropped the trans model Munroe Bergdorf as its first LGBT+ campaigner? The furious headlines about Bergdorf being a victim of 'transphobia' would suggest so. Even the BBC News website asked if Bergdorf was a victim of transphobes and it didn't even put the word transphobes in quote marks – that phoney, censorious word designed to demonise as phobic anyone who thinks individuals cannot change sex is now fully accepted in the mainstream, it seems. But the real scandal here, the thing we ought to be talking about, is the fact that Bergdorf was signed up by Childline and the NSPCC in the first place.
Bergdorf, a model and campaigner who has previously decreed that all white people are racist, and who once said 'you can be homeless and still have white privilege', was unveiled as Childline's LGBT+ campaigner on 6 June. Three days later Bergdorf was out. And according to the trans lobby and its army of media and chattering-class sympathisers, it was all down to 'transphobes' and 'TERFs', which is short for 'trans-exclusionary radical feminists' but really means 'witches' – uppity women who refuse to embrace the new gospel truth of genderfluidity and who thus must be hounded and harassed every time they open their stupid mouths. One of the 'TERFs' being blamed for Berdorf's exit from Childline is Times columnist Janice Turner who caused a storm by asking if it is appropriate for a child charity to link up with a 'porn model' (Bergdorf has posed for Playboy).
The story about Bergdorf being hounded out by nasty women, by foul feminists who outrageously refuse to bow down to the idea that people with penises can be women too, has become the established version of this tale. And yet, not only is this version of the story inherently misogynistic (in essence it says, 'How dare these loudmouthed bitches raise questions about a born male and his position at Childline?') – it is also untrue. It is clichéd to talk about fake news these days, but this really is fake news. All those headlines about the NSPCC 'listening to anti-trans trolls', and the version of events promoted in videos by the BBC's LGBT correspondent Ben Hunte and the Guardian's Owen Jones, in which the middle-class, widely feted, Insta-famous Bergdorf perversely bleats about feeling like a 'second-class citizen', are not based in fact.
Bergdorf wasn't dumped on the basis of the trans identity, so the 'transphobia' claims are a lie. Bergdorf wasn't even elbowed out because of the Playboy thing, so the sexist abuse of Janice Turner is a complete distraction too, though unsurprising given the undeniable streak of misogyny in the trans lobby and among its supporters. No, Bergdorf was let go because in the view of the NSPCC there had been a breach of its safeguarding rules. Bergdorf has on numerous occasions posed messages online inviting troubled kids to get in touch for advice. 'Drop me a msg on Insta', etc. And the NSPCC was crystal clear that it was for this reason that Bergdorf was axed. It said in a statement that its decision was 'specific to safeguarding and equality'. It decided that Bergdorf's offer of presumably therapeutic, trans-based advice to random children online represent a 'breach of our own risk assessments and undermine what we are here to do'.
So, it wasn't anti-trans hate. It wasn't because of Playboy. It was because Childline and the NSPCC have strict rules about how their workers and representatives engage with children and Bergdorf was at odds with those rules. But it gets worse. Not content with weaving a fact-free tale about 'transphobia', the pro-Bergdorf camp then accused Bergdorf's critics of homophobia after they started to criticise the gay man at the NSPCC who was instrumental in hiring Bergdorf. Again, this was lies. The so-called TERFs weren't criticising this man's fitness to work at the NSPCC because he is gay, but because he allegedly once filmed himself wanking at work and posted the video on the internet.
Is it now 'homophobic' to wonder if someone who masturbates in work toilets is an ideal worker? It probably is in the trans universe, where even saying 'If you have a penis, you are a man' is now treated as an act of horrendous bigotry. But in the real world, where people are tolerant of differences in sexuality, but also sick to the back teeth of today's stringent climate that treats every un-PC idea as 'phobic', it is not homophobic to criticise individual gay people and it is not transphobic to say Bergdorf should leave Childline on the basis of having broken one of its cardinal rules – that you do not seek to make direct contact with children.
The idea that the people who raised concerns about Bergdorf and the NSPCC more broadly were being 'bigoted' shows how utterly denuded of meaning that word has become. It is now used cheaply and cynically to try to silence people who bristle at the cult of genderfluidity and who think trans women are not real women. It also distracts from the bigger question here: why was Bergdorf asked to speak on behalf of children in the first place?
The NSPCC, as its name suggests, is meant to prevent cruelty to children. And right now, one of the cruellest things being inflicted on children at large is the trans ideology – the eccentric, disorientating notion that you can be 'born in the wrong body' and might need drugs and therapy to make you the 'correct gender'. This is leading to great confusion and even depression among many teens. Girls are binding their shameful breasts when they hit puberty because they're convinced they're really boys. Some teens take puberty-blocking drugs to prevent the natural development of their bodies. Kids are being fed the frankly sexist idea that if they exhibit 'feminine' or 'masculine' traits then they must be modified to make them conform to their 'real gender'. This is nonsense, and it's dangerous nonsense. People should worry less about Bergdorf losing a public platform and focus instead on the foisting of the bizarre and destructive ideology of transgenderism on to the next generation.
Brendan O'Neill is editor of spiked and host of the spiked podcast, The Brendan O'Neill Show. Subscribe to the podcast here. And find Brendan on Instagram: @burntoakboy
Listen to the latest episode of The Brendan O'Neill Show below:
Picture by: Getty.
To enquire about republishing spiked's content, a right to reply or to request a correction, please contact the managing editor, Viv Regan.