No, British journalists are not under attack
A few jeers and a mad tweet have sent the UK media into apoplexy.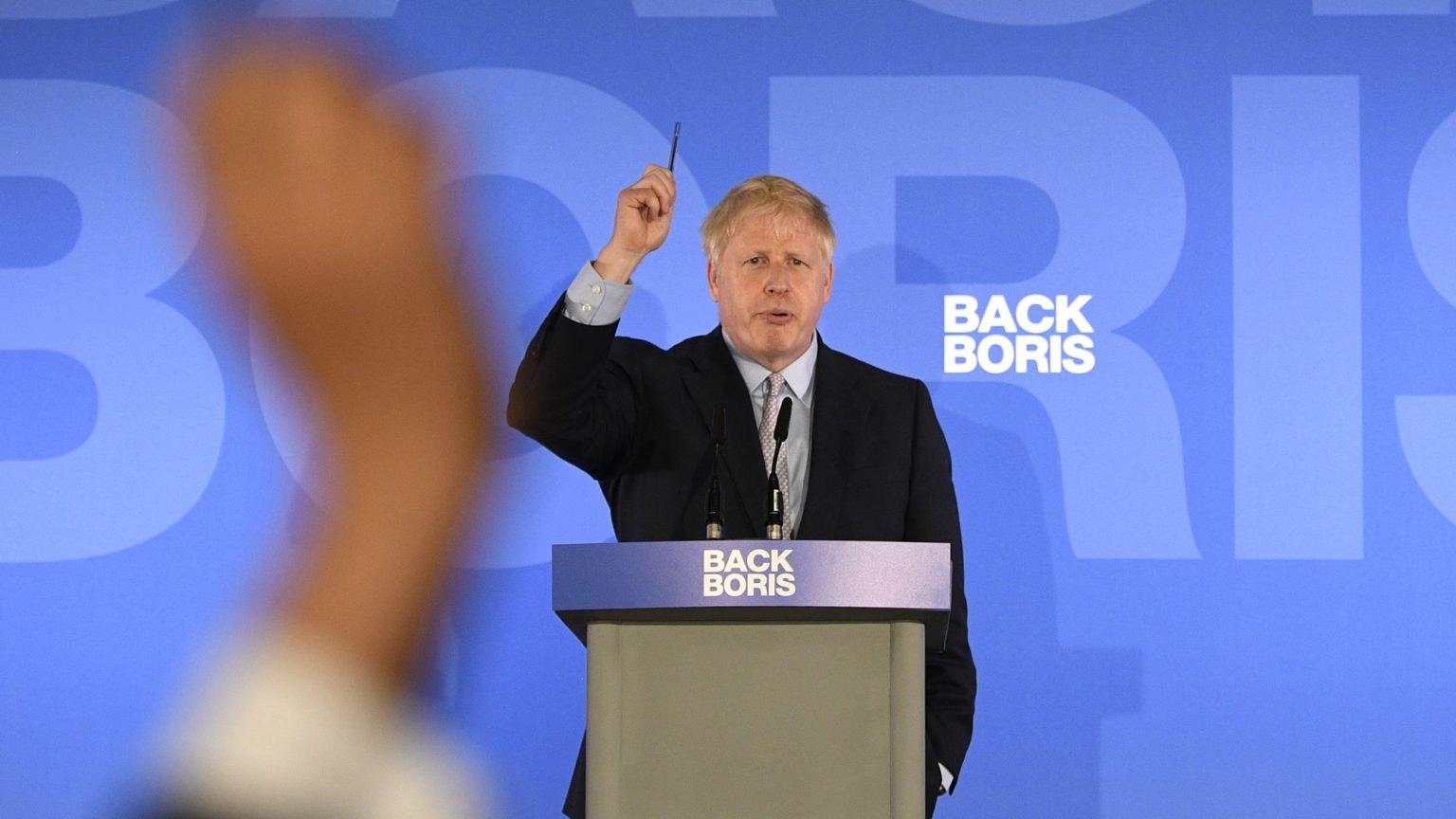 'Jesus Christ. Is this where we're at now?' 'Has it come to this?' That's what many in the media establishment have tearfully asked themselves following Boris Johnson's launch for the Tory leadership yesterday.
Controversy started brewing when Sky News journalist Beth Rigby asked Johnson about his past use of language. She first alluded to Johnson's description of Theresa May's withdrawal treaty as a 'suicide vest wrapped around Britain'. She quoted Johnson's Foreign Office colleague Alistair Burt, who found comments 'outrageous, inappropriate and hurtful'. (Yes, an actual grown man, working in the highest levels of government, was offended on behalf of a treaty.)
Then Rigby asked Johnson about his infamous description of women who wear the burqa as 'letterboxes' and 'bankrobbers'. 'You brought shame on your party', she said, and the crowd began to groan and jeer. Cue the first round of outrage. The boos were 'depressing', a 'disgrace' and 'grim', according to various journalists.
Many defended Rigby's line of questioning, but the audience response was actually understandable, especially at a political event full of Boris Johnson supporters. The Boris-burqa controversy lasted for months last year and generated thousands of column inches and hours of television. Why pore over it again?
The outrage ramped up a gear when Allison Pearson, Telegraph columnist and Johnson supporter, accused Rigby of 'editorialising', which was certainly true. 'There will be trouble' for the broadcasters, she tweeted. Of course, what she meant was that the BBC and Sky's ratings could suffer (see the recent dismal performance of Remainer broadcaster Channel 4). Pearson has a point. The news media is becoming more distant from people's political concerns, obsessing over trivial matters like politically correct language. But that's not how many in the mainstream media took her comments. Instead, they interpreted them as a direct threat upon their lives.
'Jesus Christ. Is this where we're at now? Paid Boris cheerleaders threatening journalists who ask questions he doesn't like?', shrieked The Times's Matt Chorley. 'Sounds pretty sinister thing to say', said Buzzfeed's Mark di Stefano, before adding in a follow-up tweet that Pearson should have considered 'the climate around the safety of reporters, and the threats/abuse they're getting online'. 'When impartial journalists… are attacked by a Johnson cheerleader it feels like Trump's America', tweeted the BBC's Rory Cellan-Jones.
Journalists' response to a few jeers and a mad tweet has been nothing short of hysterical. And if journalists lose all sense of perspective and grounding, then who can the public rely on to hold power to account?
To enquire about republishing spiked's content, a right to reply or to request a correction, please contact the managing editor, Viv Regan.