Lay off Jeremy Kyle
His grotesque show was only a crude manifestation of chattering-class prejudices.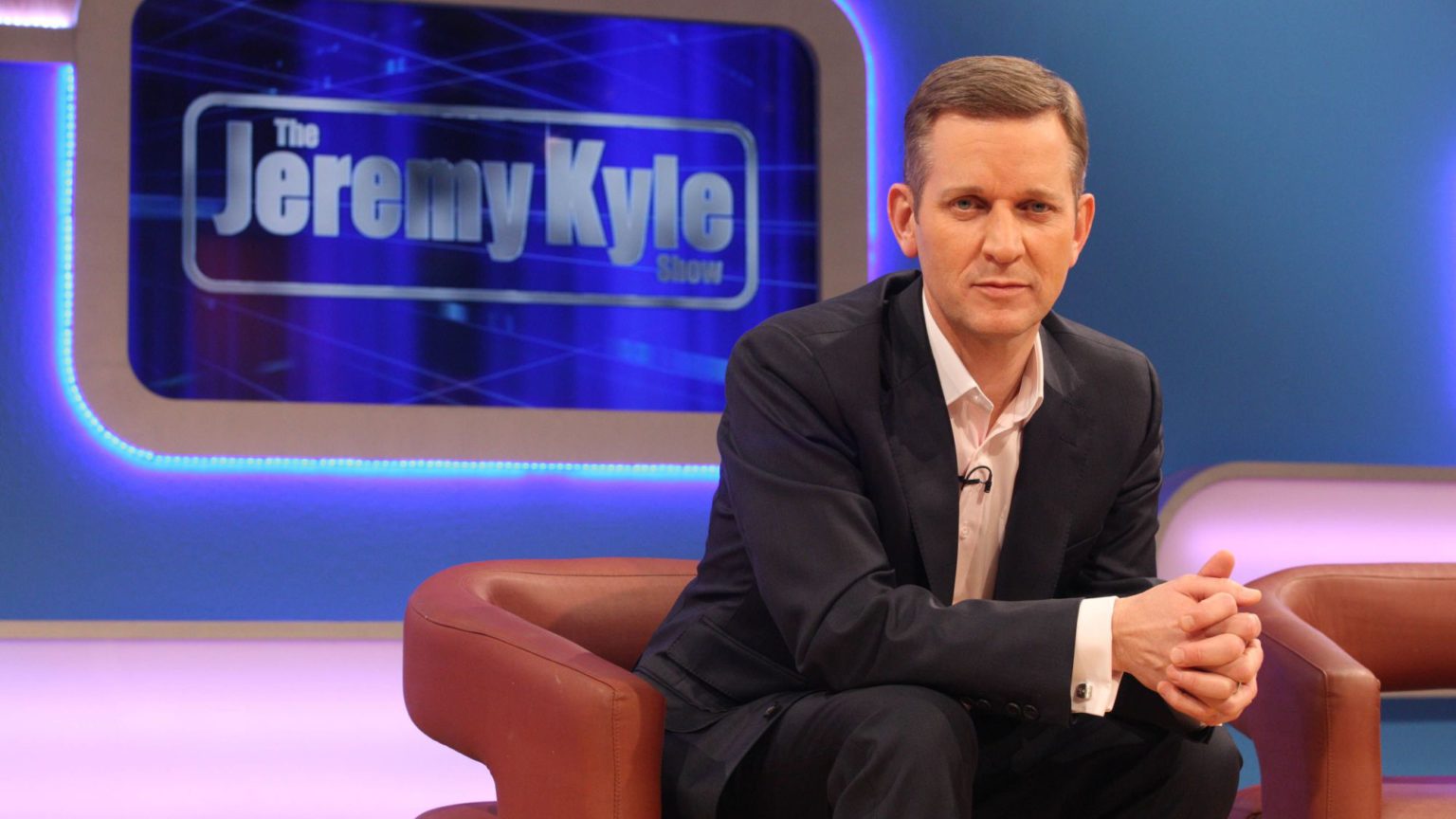 Here's a cast-iron truth about public debate: whenever someone uses the term 'bear-baiting', they aren't really expressing concern for the bear – they are expressing contempt for the audience to the bear's suffering. 'Bear-baiting' doesn't mean 'poor bear' – it means 'stupid, grotesque, emotionally stunted audience'. And so it is with the fury over The Jeremy Kyle Show, which everyone is describing as 'human bear-baiting'. The object of these people's disgust isn't actually Kyle and the way he bullied or patronised his guests – it's the wide-eyed, excitable viewers, as they see them, that allegedly feckless army of TV-addicted morons who chuckled and cheered over the misfortunes of Kyle's guests. That's the irony to all this – what is presented as a principled opposition to the anti-'chav' snobbery of Jeremy Kyle actually comes with its own large side order of fear and loathing for 'underclass' TV viewers.
Kyle is in the moral doghouse following the tragic death by suicide of one of his guests. The guest failed one of the show's utterly unscientific lie-detector tests – on whether he was cheating on his fiancée – and was reportedly distraught as a consequence. He subsequently took his own life. Cue moral fury against Jeremy Kyle. His show has been denounced by commentators, psychologists, MPs. Some politicians say there should be an inquiry into such cruel 'reality TV'. ITV has cancelled Kyle's show and pulled all episodes from its archive. Kyle himself is said to be devastated by the whole thing.
Like many people, I detested The Jeremy Kyle Show. Its combination of salacious revelation, advertised victimhood and cod therapy seemed to sum up so much about our show-and-tell times, in which it seems every one of our personal troubles, relationship difficulties and ailments must be offered up for public scrutiny, commentary and titillation, whether on social media or in the actual media. But I also know people who liked The Jeremy Kyle Show – no names! – and I find the idea that they are a uniquely horrible bunch who revelled in the public humiliation of 'chavs' a bit much to take. Especially when that accusation is coming from politicians and media types who have done infinitely more to trash poor people's lives than Kyle and his audience did.
Some of the people slamming Kyle for demeaning the less well-off might want to take a look in a mirror. Consider Terry Christian, TV presenter turned Brexit Derangement Syndrome victim, who slammed ITV for its 'bear-baiting' approach to Kyle's largely working-class guests. This is the same Terry Christian who suggested that any firms that have to make cuts in Brexit Britain should sack their workers who voted for Brexit first. Such a bigoted call for the persecution of working men and women who hold a particular political viewpoint is up there with Kyle for contemptuousness. Or take the Guardian, which wrung its editorial hands over Kyle this week, but which has spent a good portion of the past 20 years moaning about fat, feckless, racist working-class people – as it views them – who have apparently ruined everything from football to the multicultural fabric with their bovine stupidity. As for those politicians who are taking a break from conspiring to overthrow the votes of millions of working people in order to slam Kyle's demeaning attitude to working people – do me a favour.
The fact is, The Jeremy Kyle Show didn't exist in a vacuum. It fed off an already existing dehumanisation of the working class and the poor, which was the handiwork not of one bloke called Jeremy but of a political system and chattering class that increasingly came to fear and loathe significant sections of the population. From parenting classes for 'useless' mums and dads to anti-social behaviour orders for 'ghastly' neighbours, from the lecturing of parents who feed their kids 'junk food' to the current fashion for slamming 'gammon' (the inhuman lumps of meat that are those working and lower-middle-class people who back Brexit), it is clear that lecturing and sneering at the little people has been going on for years, from all political quarters. Kyle was only a more rude, physical, intolerant manifestation of a contempt for the less well-off that exists across the political spectrum – including among those now hypocritically posturing against Kyle.
I won't miss The Jeremy Kyle Show (though millions will). But anyone who thinks its disappearance will correct 21st-century Britain's weird therapeutic culture, elitist political life and tendency to look with horror upon working people is dreaming. Just this week the editor of The New European, the reactionary middle classes' favourite newspaper, expressed contempt for ageing white people who back Brexit. These are the kind of people who piss themselves in public, he said. Vile bigotry against ordinary people existed before Kyle's show, and it will survive its cancellation, sadly.
Brendan O'Neill is editor of spiked and host of the spiked podcast, The Brendan O'Neill Show. Subscribe to the podcast here. And find Brendan on Instagram: @burntoakboy
Listen to the latest episode of The Brendan O'Neill Show below:
Picture by: Getty.
To enquire about republishing spiked's content, a right to reply or to request a correction, please contact the managing editor, Viv Regan.