How Labour lost its heartlands
Labour has squandered the opportunity to reconnect with its traditional blue-collar base.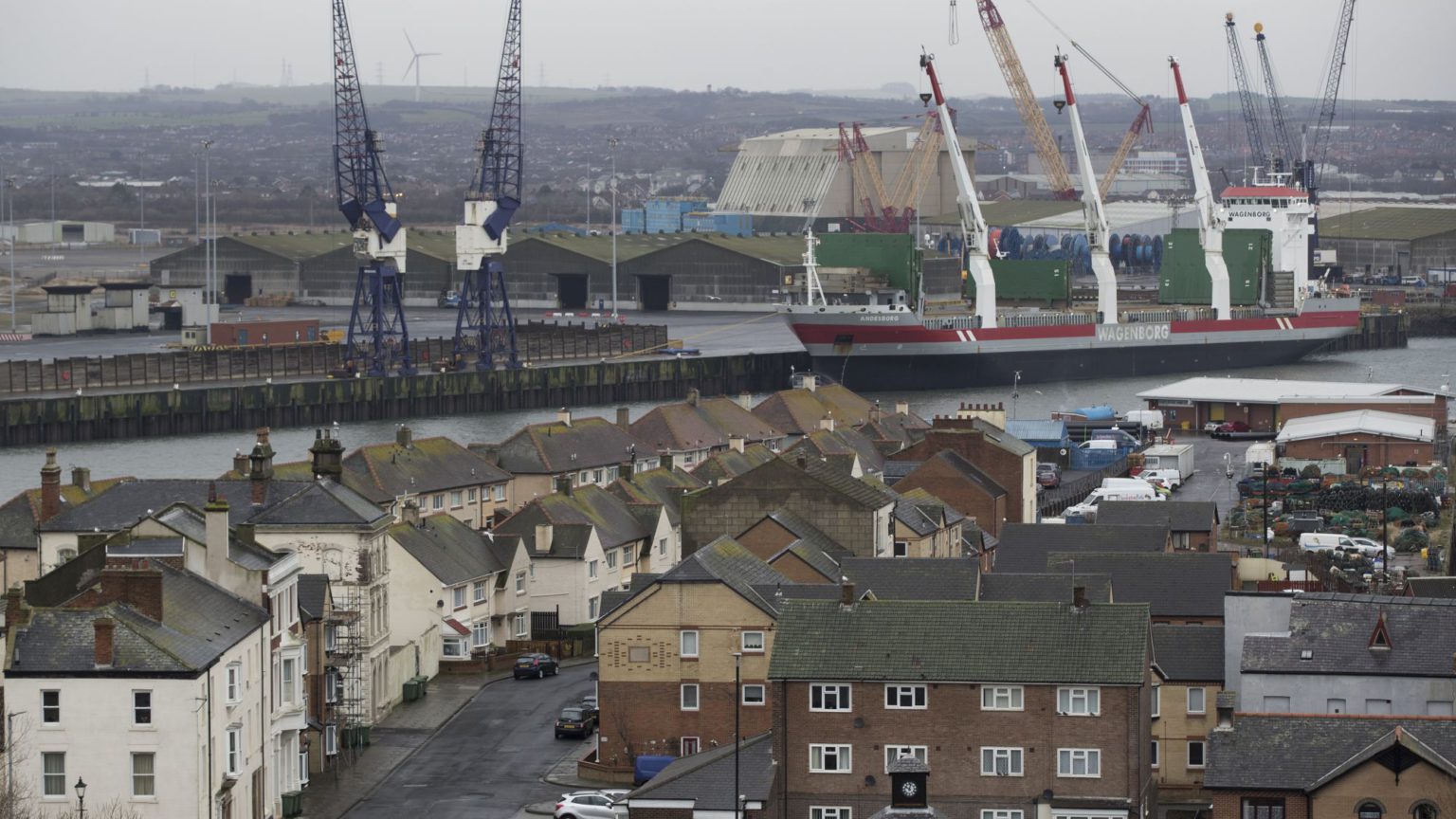 A Conservative prime minister who is as incompetent as she is intransigent. A government which has managed the Brexit process in spectacularly woeful fashion. And a Tory Party which, not for the first time in its history, is ripping itself apart over Europe.
Yet in the latest local elections, the Labour Party still managed to lose 84 councillors. Yes, the Conservative Party lost 1,330 seats, an undeniable disaster. But under such favourable conditions, Labour should have been gaining hundreds of new councillors, not ending the night with a deficit.
Remainers are now using the successful results of the Liberal Democrats and the Greens – who have gained a combined total of nearly 900 councillors – to steam ahead with their anti-democratic efforts to overturn the result of the June 2016 EU referendum. Many of those pushing this line are Labour Remainers, who are still utterly miffed by the fact that 17.4million people – including millions of natural Labour voters – voted to leave the EU, posing a popular challenge to their beloved status quo.
But this framing of the local election results as a 'Remainer backlash' is questionable, to say the least. It is important to note that as well as the success of the Liberal Democrats and Greens, there was a net gain of 661 councillors running either as independents or for minor parties – something which has been overlooked by many. This included a stunning result in the Barnsley ward of Darfield, where the pro-Leave Democrats and Veterans Party (DVP), founded in 2018 by ex-UKIP member and Gulf War veteran Gavin Felton, gained the ward from Labour.
In addition to this, the explicitly pro-Leave Brexit Party – riding high in European Parliament pre-election polls – did not stand candidates in the local elections. UKIP, no longer the beneficiaries of Nigel Farage's charismatic leadership, has been tarnished in the eyes of many Leave voters by its close association with Tommy Robinson. Therefore, credible pro-Brexit options were few and far between for many disenchanted Leave voters across England.
If Remaniacs in the Labour ranks seriously think their party lost 20 councillors in Ashfield – which delivered a Leave vote of 69.8 per cent – because the party leadership has failed to adopt a fervent pro-European stance, then they are well and truly living in a Remainia fantasy. Labour also lost overall control of councils in Darlington (56.2 per cent Leave), Stockton-on-Tees (61.7 per cent Leave), Middlesbrough (65.5 per cent Leave), Burnley (66.6 per cent Leave), and Hartlepool (69.6 per cent Leave).
Brexit has exposed the fundamental disconnect between Labour's overwhelmingly middle-class, city-based, cosmopolitan-minded politicians, and its traditional blue-collar voters in northern England and the provincial Midlands.
But Brexit also presented a golden opportunity for Labour to reconnect with blue-collar voters in its industrial heartlands and provincial England. These are largely patriotic families who have traditionally voted for the party over generations. After the referendum, Labour had a chance to re-engage with their socially conservative values, driven by a strong sense of community and a deep love for the nation. It had a chance to appreciate and understand their concerns over the pace of social change and the integration of newcomers into their communities. But this chance for a renewed relationship with working-class Brexit voters has been squandered.
The Labour leadership's dire efforts to bring together its pro-Remain, middle-class, southern, cosmopolitan leftists and pro-Leave, blue-collar, northern patriots, through its unimaginative recycling of anti-austerity rhetoric, are unravelling before our eyes.
The question the Labour leadership must ask itself is this: how comfortable are they with losing support in working-class Brexitland? The party is losing major ground in its northern heartlands, and is hardly setting the world alight with its recent electoral performances in the provincial Midlands.
Its embarrassing fudging of Brexit is costing it dearly. And the attitudes of many of its politicians since the country voted Leave reveal something quite sad. Labour, a party birthed from the trade-union movement and established to represent the interests of the politically marginalised working classes, is now full to the brim with metropolitan sophisticates who view blue-collar patriots as simple-minded folk who are not deserving of a proper say over their country's governance.
Labour even appears to be rather unbothered by its net loss of 14 councillors in Bolsover. The small Derbyshire mining town, which delivered a Leave vote of 70.8 per cent, has elected the left-wing, Eurosceptic MP Dennis Skinner, the 'Beast of Bolsover', on 13 consecutive occasions since June 1970. In the latest local elections, Labour lost control of the district council for the first time since its inception in 1973.
The truth of the matter is that working-class people in Leave-voting industrial heartlands are not only viewed by their pro-Remain Labour 'representatives' as an inconvenience – they are held in contempt. Their perfectly legitimate concerns over issues relating to immigration and integration offend the politically correct sensibilities of the Labour parliamentary party's chattering classes. They are looked down upon and dismissed as bigoted 'Little Englanders', whose grievances are driven by irrational jingoistic tendencies.
Supporting the UK's departure from the EU and providing an uplifting vision of a post-Brexit social-democratic Britain could have won the hearts and minds of many Labour voters in working-class Brexit territory. Labour could have promised to distribute public investment more fairly across the country and shift the balance of power in the labour market in favour of workers and in the housing market in favour of tenants. It could have promised to make Britain a self-governing nation state with a regimented skills-based immigration system, free from the discriminatory nature of EU freedom of movement.
But instead, it has failed its traditional blue-collar Leave voters. In an age of electoral volatility and weakened attachments to establishment parties, new 'challenger' parties have more opportunities than ever. Labour may well discover this to its detriment in the European Parliament elections on 23 May.
Dr Rakib Ehsan is a research fellow at the Henry Jackson Society. Follow him on Twitter: @rakibehsan
Picture by: Getty.
To enquire about republishing spiked's content, a right to reply or to request a correction, please contact the managing editor, Viv Regan.