Why I invited the alt-right to campus
Zachary Wood on the importance of hearing and confronting 'hate speech'.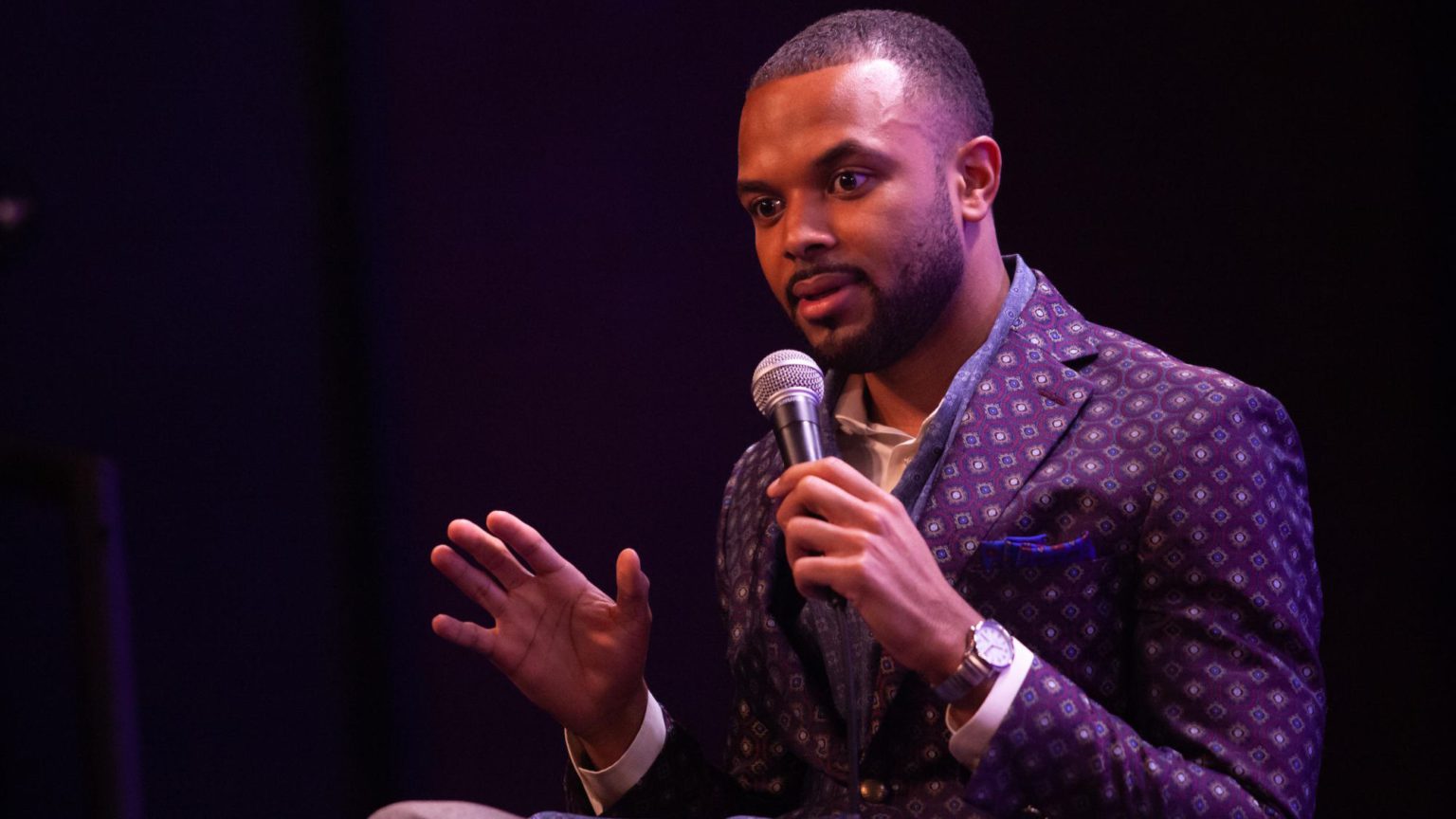 The term 'hate speech' has no legal force in the US, as it does it Europe – so-called hate speech is still protected as free speech under the First Amendment. But on college campuses, the concept of hate speech is being used to justify shutting down debates and disinviting speakers.
Zachary Wood, author of Uncensored, has firsthand experience of this kind of campus censorship. As president of the student-run Uncomfortable Learning when he was at Williams College, Wood took it upon himself to invite speakers to his campus that a liberal college administration would be unlikely to invite. One of the most controversial speakers he tried to bring was John Derbyshire. Derbyshire has made apologies for the term 'white supremacy', has described himself as a 'mild and tolerant' racist, and was fired from the National Review after writing a column in Taki's Magazine advising his readers to avoid black people. I caught up with Wood to find out why, as a liberal, he thought it was important to hear hate speech.
spiked: What did you hope to get out of inviting John Derbyshire to your campus?
Zachary Wood: I was hoping that I and others would gain a deeper understanding of Donald Trump's views on immigration, race and national identity – that's what Derbyshire was there to talk about. I thought that Derbyshire's approach and his understanding of the matter reflected the views of a considerable number of Trump supporters.
Of course, many of my peers and many in the faculty disagreed with this approach. The backlash first came on social media, with students attacking my character. They said I was detracting from the quality of education at Williams. In person, people approached me very aggressively. Lots of people were spreading rumours about me. Eventually, the college president rescinded the invitation to Derbyshire.
spiked: Race, in particular, seems to be an area where discussion gets shut down. Why is it important to engage even with racist ideas?
Wood: I think it's very important because we are not going to be able to make progress unless we have conversations with each other. If we want the right ideas to prevail in the end, we have to be able to expose erroneous arguments and make their wrongness apparent. And when we lose our ability to do that, it's very damaging.
History is not just a straightforward, linear progression. There are always setbacks and regressions. So for us to continue to push for what we know is right – for values like liberty and equality – it's very important that we continue to confront the forces that stand in our way head-on.
spiked: Is there a danger people will lose their ability to argue against hateful ideas?
Wood: When you just surround yourself with like-minded people, you forget what it means to test yourself, to challenge yourself and question your own conclusions.
I give major credit to my mother and my grandmother. They both valued my education, they both encouraged me to ask questions, to explore my curiosity. They put books in my hands from very early on. They always said to me, the world is a complex place – it is worth learning more about people. In order to learn about people, to understand people, you have to ask questions and be willing to accept that any answer you get is only the beginning and not the end.
We can always improve upon our grasp on the issues that we're thinking about. We can always continue to gain insight from those around us.
spiked: Do college students see themselves as having a right to not be made uncomfortable? And is this a problem?
Wood: Of course, if you don't like the look of a book, you don't have to read it. But do you have a right to prevent others from doing so? I believe that in a democratic society people have a right to speak freely, and I hope that they do so thoughtfully and tactfully. But people should not have to censor themselves in order to make others feel comfortable.
spiked: As a liberal, does it concern you that free speech is now often described as a 'right wing' idea?
Wood: Certainly, it's the case that conservative views are in the minority on college campuses. Because of that, we see a lot of conservatives saying, 'remember free speech', whenever conservative speakers are disinvited or protested against. But the truth of the matter is, free speech is for everyone.
People on the left and the right talk about free speech in political terms rather than seeing it as a broader democratic value. When free speech seems to be furthering their own views, they seem to be a bit more behind it – and we need to be honest about that. In my view, free speech applies to everyone.
Free speech is a radically democratic idea. It is the cornerstone of the very best of what our democracy represents and what it has the potential to develop into. And I don't think any democratic society is going to be able to sustain itself or grow without a fundamental appreciation of the fact that people should be able to speak freely. But that doesn't mean it's going to be easy to get there.
Zachary Wood was talking to Fraser Myers.
To enquire about republishing spiked's content, a right to reply or to request a correction, please contact the managing editor, Viv Regan.