Why the British loathe The Donald
To our elite, Trump is the wrong kind of rich person.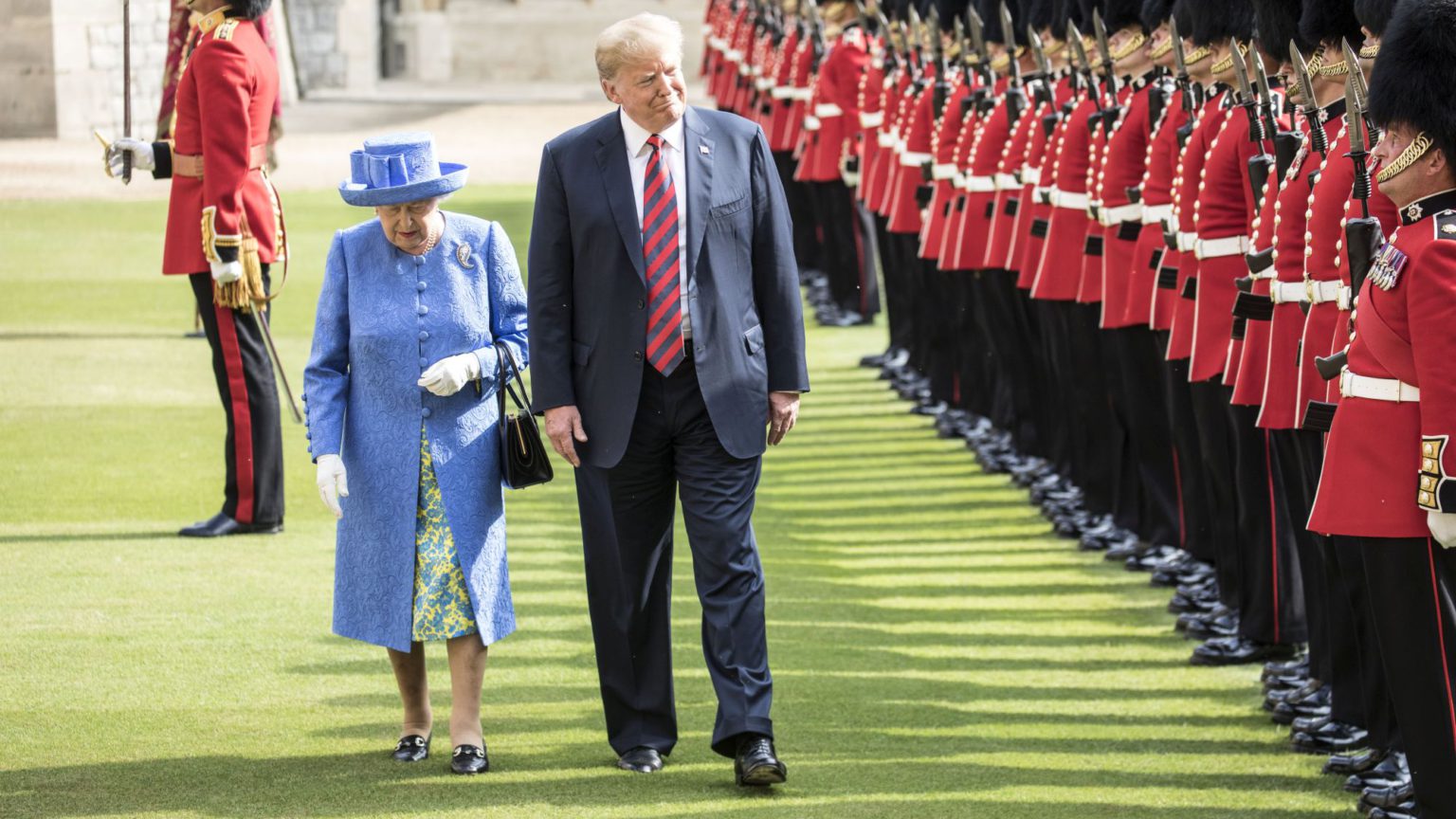 Reinflate the baby blimp, because Donald Trump is coming to town. The announcement that the US president will come to the UK for a state visit in June has given British politicians, columnists and campaigners another opportunity to flex. His trip to Britain last year, swiftly downgraded to a working visit due to security concerns, sparked huge protests in London. And things will only get tastier this time around, as Trump is given the full carriage-and-caviar treatment.
Trump has a way of making hypocrites out of people, or exposing those who are already hypocrites. The hatred of this – undoubtedly odious – man is so visceral and intense that he sparks double standards and outsized responses. Speaker of the House of Commons John Bercow says Trump should not address parliament due to its 'support for equality before the law and an independent judiciary'. But he happily welcomed Chinese premier Xi Jinping in 2015. And there were no Xi-resembling inflatables floating over Westminster that day.
Labour leader Jeremy Corbyn saw Xi speak, too. But he has refused to attend the state banquet for Trump. He blasted Theresa May for 'rolling out the red carpet' for a president who 'uses racist and misogynist rhetoric'. This from the man who invited Raed Salah, of the Islamic Movement in Israel, to tea in the House of Commons. Salah repeated the anti-Semitic 'blood libel' in a speech in Israel in 2007. Corbyn called Salah an 'honoured citizen', and in 2011 blamed the 'Zionist lobby' for whipping up hysteria about him, leading to his deportation from Britain.
Critics are right to point out that a state visit is not the birthright of every US president. Only two have been conferred the honour. But those two were George W Bush and Barack Obama, so clearly some sort of precedent has been cast recently. Plus if people really cared about protesting US leaders who wreaked havoc on Muslim nations and Mexican migrants, you'd have thought they would have been more vocal during Obama's visits to the UK, given he deported more people than any other president before him and ramped up the use of drone strikes in the Middle East.
Self-styled leftists will insist that they dislike Obama too, dastardly neoliberal that he is. But the outrage gap between their criticisms of Obama and their railing against Trump is striking. Much of what people dislike about Trump seems to be what he says, rather than what he does; his 'rhetoric', as Corbyn put it, rather than his record. The fact is that many of the appalling things he has done were of a piece with what came before him. He is also quite ineffectual. People don't so much oppose Trump, as they are offended by him, and profoundly so, it seems.
Now, Trump is an offensive guy, and he has said some truly nasty stuff. But that doesn't quite explain why he can bring London's middle classes on to the streets at the drop of a hat. Yes, he has been turned, quite effectively, into a symbol of all that is wrong with the world. But I wonder if there's something peculiarly British about the fury he elicits here. I reckon it's got something to do with snobbery. Trump may have been born rich, become a reality-TV star, and is now the most powerful man in the world, but under our class system he is still a person to be looked down upon.
In The Road to Wigan Pier, George Orwell writes about his private-school education and his younger years as 'an odious little snob'. As a child of the 'lower-upper-middle class', he learned to loathe those above him as much as those below him. 'I despised anyone who was not describable as a "gentleman", but also I hated the hoggishly rich, especially those who had grown rich too recently.' That is Trump to a tee. He's the wrong kind of rich. The new rich. The beauty-pageant rich. The flashy rich. This is why – prior to politics – he was beloved by so many rappers. And this is why he is so loathed by the British bourgeoisie.
The US, of course, has inherited much of that snobbery. Witness the way the death of the supposedly 'genteel' New England aristocrat George Bush Sr became another opportunity to knock Trump for being brash and uncouth. Or the constant unflattering comparisons between the professorial, new-class Obamas and the tacky, new-money Trumps. But there is still something distinct about the British revulsion at The Donald. Not least because 'don't give him a state visit – he'll embarrass our queen!' is an argument now being made by nominal left-liberals.
Regardless, this rage against Trump is also not just about him, on either side of the pond. It's about the people who voted for him because they were fed up of the people now slating him. It's about the people 'stupid' enough to fall for this orange charlatan. One moment in Fire and Fury – the much-disputed, probably fictionalised account of the Trump White House by Michael Wolff – provides an instructive anecdote. Trump is asked by an Eastern European model what 'white trash' is. 'They're people just like me, only they're poor', was his (alleged) response.
That's what the anger and the double standards and the blimp are really about. And deep down, the protesters know it.
Tom Slater is deputy editor at spiked. Follow him on Twitter: @Tom_Slater_
Picture by: Getty.
To enquire about republishing spiked's content, a right to reply or to request a correction, please contact the managing editor, Viv Regan.