Free-speech advocates should challenge Trump's bigotry
Condemning his hateful rhetoric doesn't mean giving ground to would-be censors.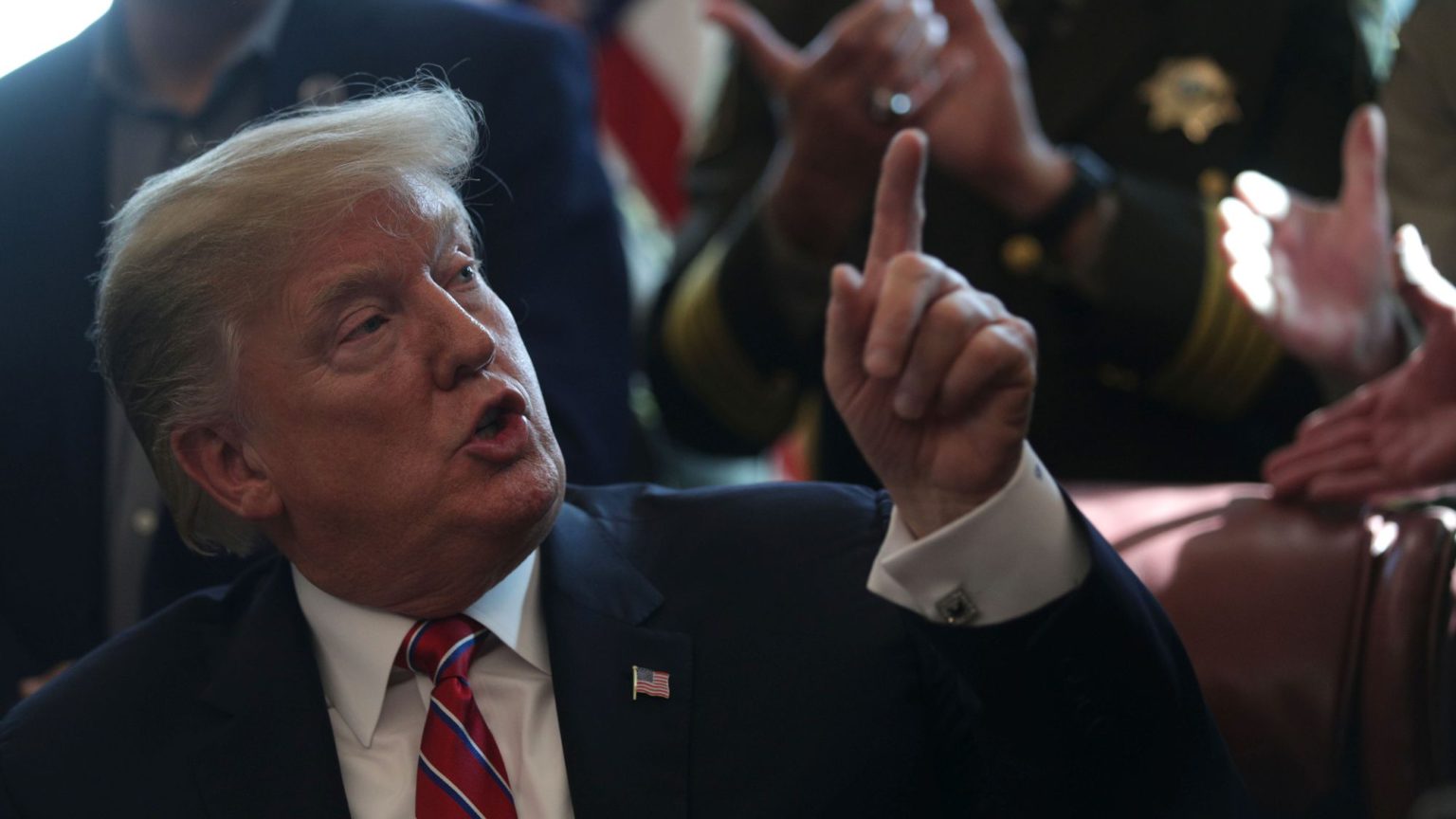 Speech rights are relatively robust in the US, but they seem unlikely to remain so. Elites educated under speech-code regimes of the past two decades may be poised to reinterpret or rewrite the First Amendment, as they ascend to legislatures and courts. Meanwhile, vitriol regularly disseminated on the internet and associated with periodic terror attacks naturally generates popular support for restricting speech deemed hateful.
So it is not surprising that free-speech advocates resist criticising the thuggish, bigoted rhetoric of Donald Trump, especially in the aftermath of murderous attacks by white supremacists, whom he is loath to offend. (Some neo-Nazis are 'very fine people', he famously declared.) It is always difficult to criticise the content of speech without fueling support for restricting it, however unintentionally. Present people with a social problem, like hateful speech, and some will demand a legal solution, which will fail to alleviate hate but succeed in threatening all speech, depending on the preferences of people in power. The demand for censorship is fervent when speech is deemed to have even a tenuous relationship with violence and is wrongly condemned as incitement.
The legal definition of incitement fashioned by the Supreme Court is appropriately narrow: it includes only speech intended and likely to cause imminent illegal action, meaning speech that essentially constitutes a clear directive to engage in violence, which is likely to be obeyed. Even Trump's most deranged tweets and campaign-rally ravings don't constitute incitement. But try telling that to people worried and angered by his persistent refusal to condemn white Christian nationalist terrorism as explicitly and furiously as he condemns Islamic terrorists, or the 'invasion' of refugees escaping violence and poverty.
So free-speech advocates often shrink from condemning the president's rants, for fear of encouraging aspiring censors. But aggressively defending speech rights, regardless of content, shouldn't require us to refrain from criticising that content when marked by ignorance, meanness, and persistent biases, especially when emanating from the president's bullhorn. The answer to 'bad' speech is 'good' speech, we often say, quite rightly, and 'good' speech isn't silence. Besides, when we shrink from even considering the possible impacts of the speech we dispute or abhor, we imply that speech doesn't matter, which undermines our case for defending it.
Balancing criticism of particular speech with a vigorous defence of the right to engage in it is politically tricky, I know. But we have to try, if only for the sake of our own credibility. We should recoil from the president's boasts that his 'tough' supporters (including bikers, police, and members of the military) will engage in violence on his behalf. We should join in assailing the dangerous authoritarianism reflected in these remarks, as well as in his frequent praise of murderous autocrats. We should condemn his false claims and vicious rhetoric about Mexican and Central American immigrants, aimed at exacerbating xenophobic fears of America's changing demographics. We don't shrink from expressing concern about the impact of Trump's attacks on a free press and his insistence that the only real news is news that sings his praises: federal agencies should investigate Saturday Night Live and other late-night shows that criticise him, this aspiring autocrat recently tweeted. We should express equal concern about the impact of presidential speech reflecting bigotry and implicitly condoning violence. Free-speech advocates should be the first to insist that speech matters, for better and worse.
Wendy Kaminer is an author, a lawyer and a former national board member of the American Civil Liberties Union.
Picture by: Getty.
To enquire about republishing spiked's content, a right to reply or to request a correction, please contact the managing editor, Viv Regan.