Why we should allow smoking in hospitals
Patients are meant to be treated not bullied over their 'bad habits'.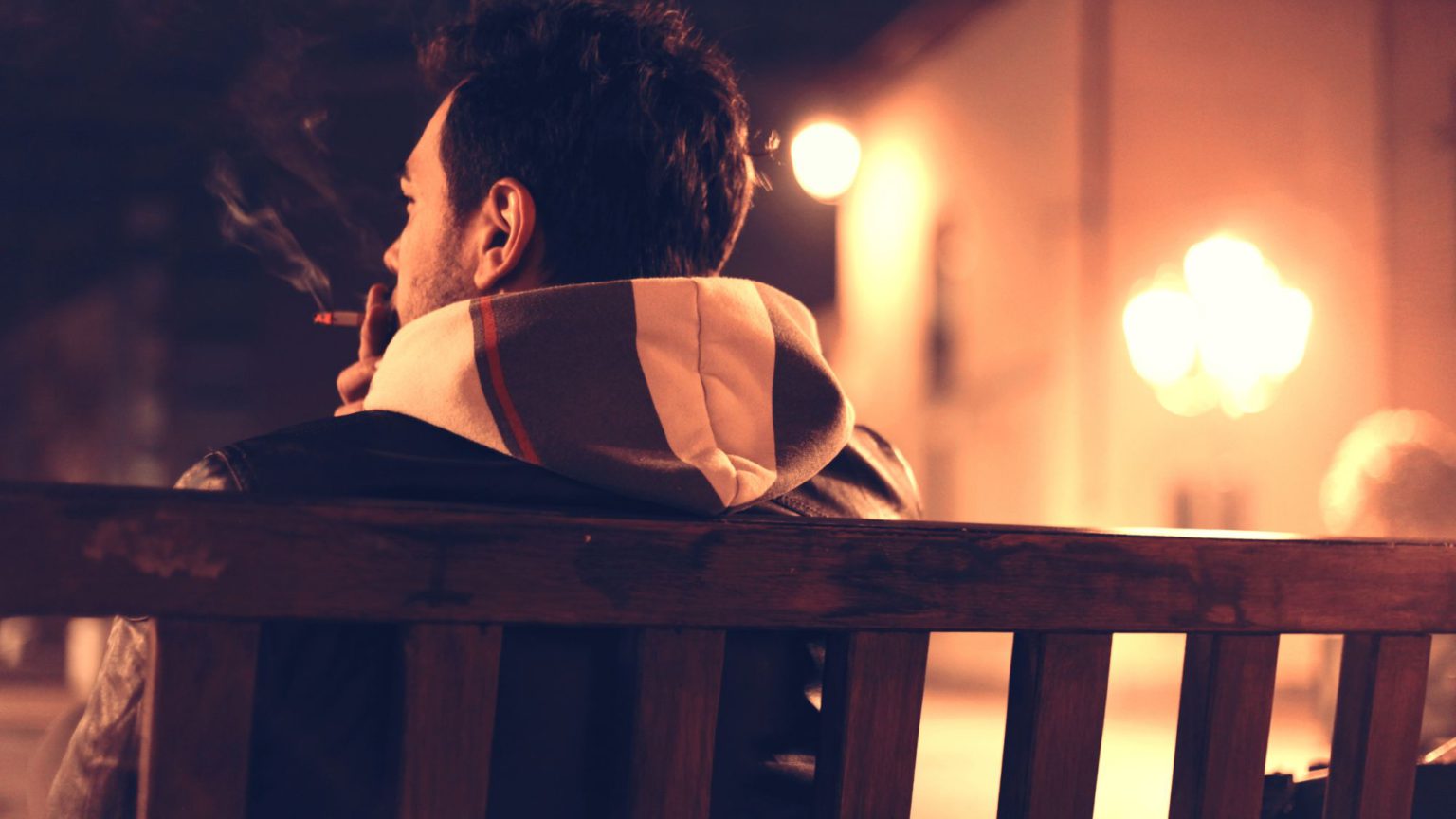 A few years ago, a pensioner friend of mine was laid up in hospital after breaking her ankle. I went to visit her when I could. My main duty was to help her into a wheelchair and take her in the lift down to the hospital entrance, so she could smoke a cigarette or two. Like many patients, she felt that being stuck in hospital was pretty much like being in prison. It was a world in which she couldn't come and go as she pleased and had to live by the institution's routines and rules, not her own. That chance to pop out and smoke wasn't just about satisfying an addiction, it was an opportunity for a modicum of pleasure, normality and autonomy.
Since then, the smoking ban has come into force for all 'public places' (mostly workplaces). Now anyone who wants to smoke has to go outside. Ironically, in hospitals, smoking became even more visible, with patients, visitors and staff all gathered at hospital entrances. This was deemed to be sending out the wrong message. Hospitals were not just places to receive medical treatment; they had to embody the spirit of anti-smoking, too. Moreover, making things difficult for smokers could be used as a way to incentivise quitting. Never mind that hospitals are very often stressful places for all concerned, where a cigarette can provide a bit of solace. The authorities were much more concerned with appearances and lifestyle modification than doing something as humane as letting people smoke in peace.
In 2013, the relatively haphazard approach to smoking policy in hospital trusts was given a steer from the top. The National Institute for Health and Care Excellence (NICE) issued guidance encouraging hospitals to go smoke-free. Mike Kelly, director of public health at NICE, said: 'It is absurd that smoking is still being passively encouraged within hospitals. We need to end the terrible spectacle of people on drips in hospital gowns smoking outside hospital entrances… [T]here is a huge opportunity for clinicians to offer support to over one million smokers who present to hospital each year. By using our guidance, they can help make NHS secondary care an exemplar for promoting healthy behaviour.'
So what has happened since? A new report from smokers' rights organisation Forest, Prejudice and Prohibition, suggests that the clampdown on smoking is well underway in UK hospitals. A smoking ban at hospital sites in Northern Ireland came into force in 2016. The Welsh government has said it will ban smoking on hospital grounds completely from the summer. In Scotland, it is illegal to smoke within 15 metres of NHS hospital buildings. However, the Department of Health in England has said it has no plans to follow suit, with individual trusts deciding their own policy, admittedly with that NICE guidance in mind.
However, the report's survey of hospital policy in England, based on freedom-of-information requests, shows that hospital bosses are not exactly abiding by an attitude of 'live and let live'. Three-quarters of the 170 trusts that responded said they did not tolerate smoking anywhere on hospital grounds, with 72 per cent of the 130 acute trusts and 90 per cent of the 40 mental-health trusts going smoke-free. There is something of a regional divide in the proportion of trusts enforcing a no-smoking rule, with London (91 per cent) and the south-east (81 per cent) more likely to do so than the north (76 per cent) and the Midlands and east (64 per cent).
Even where smoking is allowed, it is often only in specially designated smoking shelters. A shocking 94 per cent of trusts did not allow smoking even in their car parks and – amazingly – 79 per cent banned smoking in private cars. As for enforcement, 32 per cent of trusts had 'shame a smoker' buttons that members of the public can press to have messages played at recalcitrant smokers. Other trusts used security guards or CCTV, while in many trusts all staff members were requested to approach smokers to ask them to stop smoking.
In many ways, it is the little details of these policies that are shocking. Many trusts ban staff from even using smoking shelters (in other words, forcing staff to go completely off site to smoke). Even hospitals which are apparently more liberal – in that they allow their staff to use the smoking shelters – have other galling policies. For instance, Royal Bournemouth and Christchurch Hospitals NHS Foundation Trust lets its staff use any of the seven shelters across the trust's two sites, but they can only do so if they cover their uniforms. Heaven forbid that anyone learns the dirty truth that hospital staff smoke, too.
In some instances, the infantilisation of patients runs deep. This is real back-to-school stuff. Two trusts actually confiscate patients' cigarettes or e-cigarettes. Heart of England NHS Foundation Trust said, 'Non-compliant patients smoking or using e-cigarettes outside of the shelters will have their e-cig/cig confiscated'. Southport and Ormskirk Hospital NHS Trust said, 'Upon admission, patients… should be asked to provide their tobacco and lighters/matches to the ward for safe keeping'.
The report rightly suggests that there might be a more humane way of going about things. First, Public Health England recommends offering e-cigarettes to people trying to quit – yet many trusts ban vaping or only allow it in smoking shelters. Why not allow vaping in all outdoor areas if the harms are so low? Indeed, why not offer vaping rooms indoors? It would be far more convenient and could incentivise people to switch from tobacco cigarettes.
Secondly, it would be better if policies didn't come from on high but were the product of consultation between managers, staff and patients, based on what might work best locally. At the very least, there should be designated shelters and smoking areas on site – or better still, no restrictions on smoking outdoors at all. After all, the risks to other people from smoke outdoors are essentially non-existent. Providing comfortable shelters would be a better alternative all round than smokers congregating at hospital entrances, breaking hospital rules and irritating non-smokers at the same time.
Thirdly, if trusts must ban smoking across the entire hospital site, this shouldn't discriminate against the elderly and infirm who may need help to leave the hospital grounds. My smoking friend, mentioned at the start of the article, could at least rely on a friendly nurse or staff member to get wheeled outside. But in many trusts, such actions would now be a disciplinary offence.
The report's recommendations are pretty sensible and pragmatic. The bans instituted in Scotland, Wales and Northern Ireland are little more than virtue-signalling by politicians that harms the wellbeing of patients, visitors and staff. Hospitals should be there to treat specific health problems, restricting our freedom as little as possible. Instead, they are being turned into icons and enforcers of politically approved lifestyles. NHS staff should be treating the sick, not turned into prison warders. These smoking bans are appalling and should be overturned at the earliest possible opportunity.
Rob Lyons is science and technology director at the Academy of Ideas and a spiked columnist.
Listen to the latest episode of Last Orders, the spiked podcast on all things nanny state:
To enquire about republishing spiked's content, a right to reply or to request a correction, please contact the managing editor, Viv Regan.