A merchant of untruth
Jill Abramson's exploration of the new media landscape is full of misrepresentation and misunderstanding.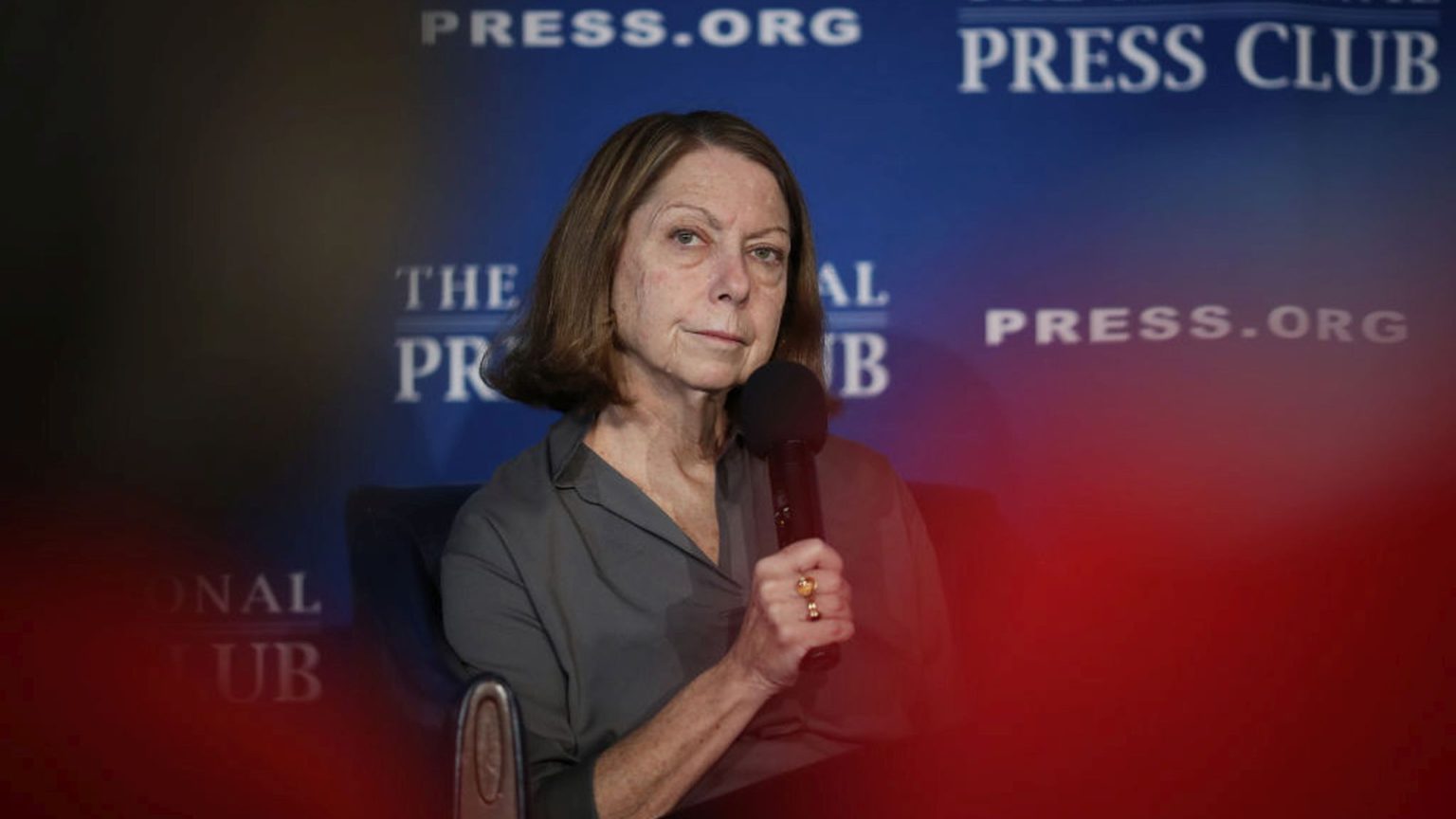 If you're looking for an incisive, insightful account of where publishing and news media are at in 2019, Jill Abramson's Merchants of Truth is not it.
Indeed, Merchants of Truth has become something of a news story in itself, with Abramson, a former executive editor of the New York Times, accused of plagiarising some parts, and being factually inaccurate in others. The accusations were levelled principally by Michael Moynihan, national correspondent at Vice News, one of the organisations featured prominently in Merchants of Truth. Abramson has since been forced into agreeing to make changes for future editions. Which is a bad start for a book that sets out to tell the story of the news landscape with honesty and objectivity.
But plagiarism and inaccuracy are not even the main problems with Merchants of Truth. Above all, it fails to grasp the true nature of the modern media landscape, misunderstanding its major problems and peddling all-too-familiar myths.
Abramson tells the conventional narrative. She chronicles the shift from traditional print news to the so-called democratisation of the media. She explains how the New York Times and the Washington Post have struggled to make ends meet in the face of the digital-news revolution. And she profiles the birth and expansion of the new-media giants, such as Buzzfeed and Vice, recounting how they profited from viral stories, dominated the online video industry, and built strong relationships with social-media firms like Facebook. Meanwhile, she writes, the traditional press has tried (and often failed) to make money through native advertising or failed subscription models like the NYT's 'Times Select'.
Abramson is an engaging storyteller, but we've heard these tales before. She offers no new insights into the shift from print to digital news. And, crucially, she fails to explore whether the new media can sustain its position within the news landscape.
Admittedly, she does touch on how Google and Facebook have started to suck up much of the new media's digital advertising revenue. But she fails to grasp the problems that the new media now face. Even as Merchants of Truth was going to press, Buzzfeed was laying off yet more staff, cutting almost half its editorial team in London, following a reported loss of £2.3million in 2017. The Huffington Post has also been shedding staff. Editor-at-large of the Nation and MSNBC host Chris Hayes explained the problem well, tweeting, 'What if there is literally no profitable model for digital news? Or none that actually scales and endures without, say, the established readership base and brand of the New York Times?'
But there is more to the struggles of new-media news sites than sustainable revenue models. The Atlantic's creative marketing group also discovered that the content of new media is failing to captivate young readers, with '48 per cent of Gen Z preferring titles like Time and the New Yorker versus 20 per cent who favoured newer ones like BuzzFeed and Cheddar'.
Perhaps, like many of the 21st-century trends that my own millennial generation went mad for (think avocados and rainbow bagels), some of these new digital publications have a shelf-life. Maybe their once loyal readers and sharers are now looking for something else – something deeper, more thoughtful, and serious, hence the preference for older publications, held up as the traditional bastions of the fourth estate.
And it is not just the long-established newspapers that are succeeding where the likes of Buzzfeed are failing. There is also an appetite, in an era of political tumult, for titles like spiked – a desire, that is, to read a strong editorial line outside the mainstream. And people still want titles that value the old-school principles of good journalism: asking difficult questions, reporting the truth, and taking readers seriously.
Merchants of Truth, like the media culture it represents, fails to do precisely that: take its readers seriously. Rather, it tends to view them as credulous and easily manipulated. Abramson accepts the idea that fake news played a key role in the 2016 US presidential election. Yet, as Brendan Nyhan, a professor of public policy at Michigan University, revealed in the Colombia Journalism Review earlier this year, fake-news stories around the time of the 2016 election reached 'only a tiny proportion of the population'. Nyhan concluded that there is no concrete evidence to suggest exposure to fake news affected the outcome of the race.
Merchants of Truth concludes with a revealing exploration of the 'Trump bump' – the increase in profits traditional news outlets enjoyed in the wake of Trump's victory. Abramson wonders whether this is in part due to their shift towards an increasingly polarised, partisan reporting style. 'In the Trump era', she writes, 'journalism itself – even when practiced faultlessly, fearlessly, and without favour – was unavoidably lopsided'. This amounts to an admission from one of their own that the traditional media are falling short of the standards of objectivity and truth-telling they purport to uphold.
Merchants of Truth is strong on romanticised media rhetoric, but it never gets to grips with the trends that are really driving the industry. In particular, Abramson fails to understand who today's readers are and what they want. She, and others like her in the old media, wrongly thought their readers would abandon long-established papers in favour of more superficial content; and they mistakenly bought into the idea that voters could be duped by fake news.
The public clearly wants more than a diet of cat videos and listicles on the one hand and confected propaganda on the other. And just because the NYT readership and, therefore, its revenue, may have grown because its readers, like NYT writers themselves, are anti-Trump, that doesn't mean they are anti-truth. Falsehood, misrepresentation and self-conscious bias are not journalism, however you sell them.
Emily Dinsmore is a writer at spiked.
Merchants of Truth: Inside the News Revolution, by Jill Abramson, is published by Bodley Head. (Buy this book from Amazon(UK).)
Picture by: Getty
To enquire about republishing spiked's content, a right to reply or to request a correction, please contact the managing editor, Viv Regan.