Katie Ghose and the new McCarthyism
The CEO of Women's Aid has been forced out for once speaking at a UKIP conference.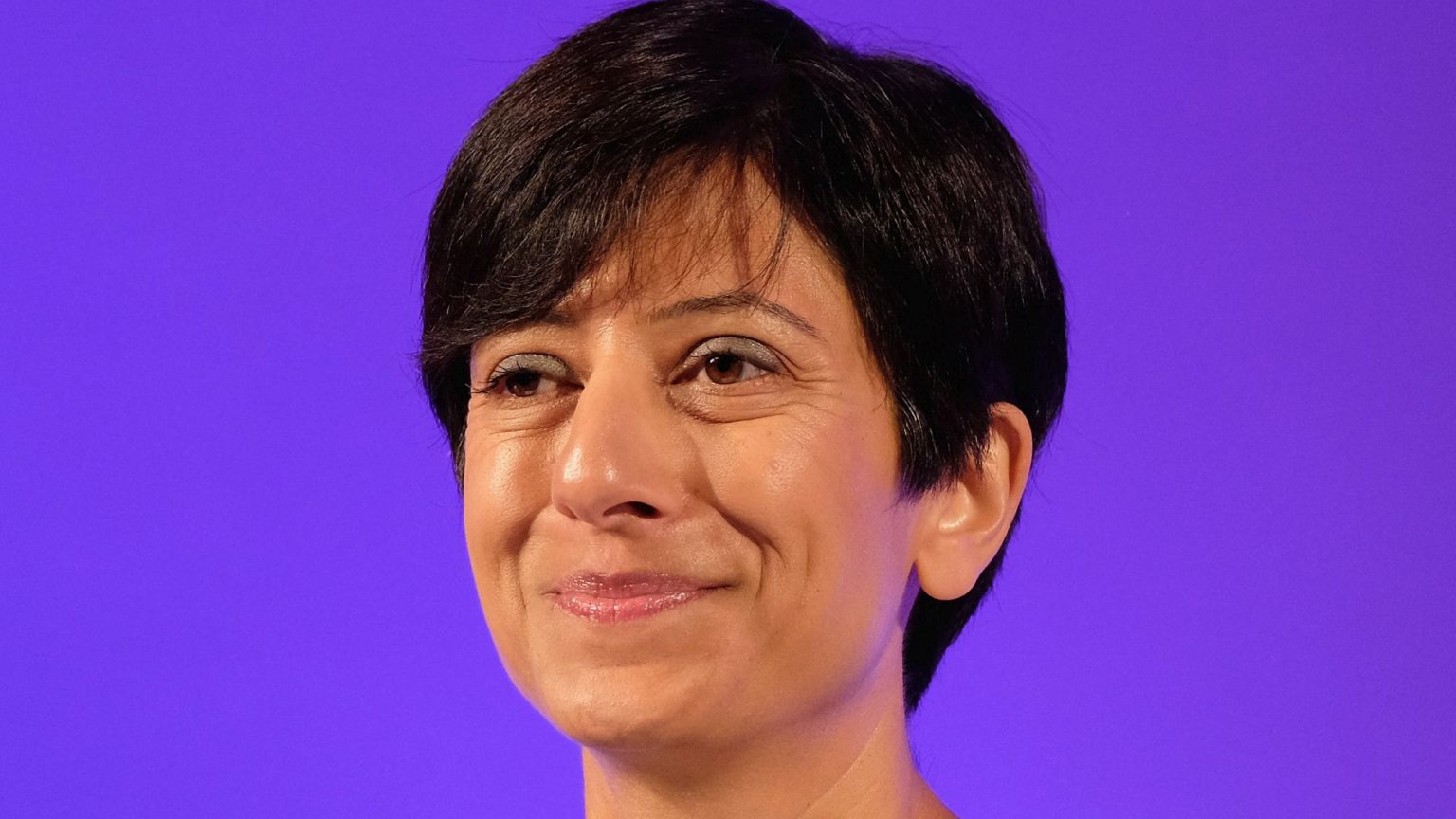 Praising UKIP. That is the great sin that led Katie Ghose to step down last week from her job as CEO of Women's Aid.
As the Guardian reports, the London Black Women's Project wrote to Women's Aid earlier this month demanding Ghose be sacked – all because members of the group had come across a clip of her addressing UKIP's party conference in 2015.
Ghose was then chief executive of the Electoral Reform Society. In her speech, she praised UKIP – along with the Lib Dems, the Greens and Plaid Cymru, other small parties who felt disadvantaged by Britain's first-past-the-post voting system – for backing the campaign for a more proportional electoral system.
She said Douglas Carswell, then UKIP's sole member of parliament, was 'an outstanding MP', lamenting that, after the 2015 election, UKIP's four million votes had only produced one seat in Westminster.
Nigel Farage and others in UKIP, she added, were 'champions' of electoral reform.
That was it. She didn't praise Kippers' policies, or endorse them for office, purple Union Flag fluttering behind her.
Indeed, as British Future's Sunder Katwala has pointed out, Ghose has a reputation as a 'liberal campaigner on democratic reform, human rights, feminism', and narrowly missed out on being selected to stand for Labour at the 2015 election.
All she did was speak out about what she saw as the unfairness of the electoral system for smaller parties like the (then) insurgent UKIP, and welcomed its support for reform.
But apparently saying anything remotely positive about right-wing politicians is enough to render people like Ghose compromised, unsuitable to run a women's charity.
Another supposedly damning clip has also surfaced: at the same conference, the ERS hosted a fringe event featuring Katie Hopkins, at which she joked about gassing the House of Lords, while Ghose, the chair, failed to rebuke her.
We can argue about whether Hopkins was an appropriate panellist. In 2015 she had long established herself as an inflammatory troll, and anyone looking to have a serious discussion would have been wise to look elsewhere.
But the idea that any of this made Ghose's leadership of Women's Aid 'untenable', as activists claim, is ridiculous. Worse, it reflects the remarkable McCarthyite bent of many in public life today.
As happened during the McCarthyite witch-hunts of the 1950s, guilt by association is fast becoming the weapon of choice in our Twittermobbing era.
Tom Slater is deputy editor at spiked. Follow him on Twitter: @Tom_Slater_
To enquire about republishing spiked's content, a right to reply or to request a correction, please contact the managing editor, Viv Regan.