The ugly classism behind the Remoaner movement
Their gloating over Nissan's withdrawal from Sunderland summed these elitists up.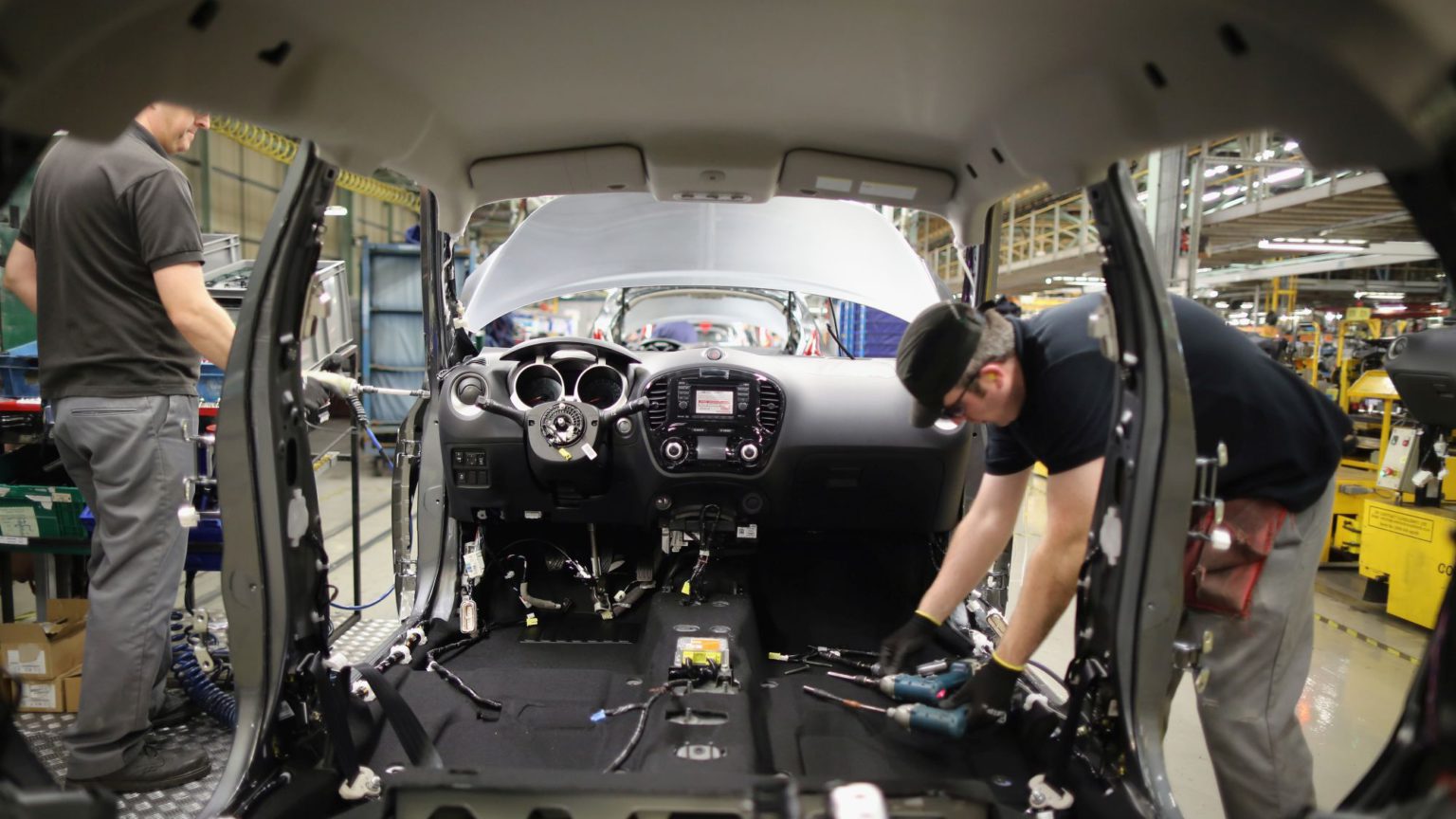 Classism is never far below the surface of Remoaner campaigning. That small but influential section of society that has devoted its moral, political and financial energies to stopping Brexit can barely conceal its disgust for the little people who voted Leave. You can see it in their denunciation of Leave voters as 'low-information', in their promotion of graphs showing that the uneducated are more likely than the educated to be Brexiteers, in those New European cartoons in which the plebs are always gargoyle-style imbeciles leaping off cliffs or getting fat on ice-cream as the nation goes to shit thanks to their stupid vote.
There has been more than a whiff of this neo-Victorian elitism in the commentary on Nissan's decision not to go ahead with production of its diesel SUV X-Trail at its plant in Sunderland in the north of England. Instead the Japanese car-maker will make the new vehicles in Japan. Almost instantly this was turned by media talking-heads and politicians on Twitter into further proof of the devastating impact of Brexit – a devastating impact brought about, these Remoaners whispered, by idiots in places like Sunderland where 61 per cent voted Leave. 'Look what you ill-informed people have done to yourselves', has been the tone of much of the Nissan / Sunderland commentary.
In October 2016, five months after the EU referendum, Theresa May assured Nissan that it would suffer no additional tariffs as a result of the Brexit vote and so Nissan agreed to produce the X-Trail in Sunderland. Fast forward to 2019 and Nissan's Europe boss says X-Trail production will be done in Japan, partly as a result of 'the continued uncertainty around the UK's future relationship with the EU'. Cue Remoaner gloating. This is the kind of thing we warned you about, they're saying.
Entirely unsurprisingly, there's far more to the story than the Brexit-bashers would have us believe. Indeed, one could say they are engaging in the kind of fact-cherrypicking and intellectual contortionism that they would swiftly denounce as 'fake news' or 'post-truth' if it were being done by Brexiteers. Nissan bigwigs might namecheck Brexit in their justification for the X-Trail move but that isn't the half of it. As Auto Express pointed out, Nissan is in a bit of trouble. It produced 10.7 per cent fewer cars in the UK in 2018 than it did in 2017. The X-Trail is a mainly diesel-engined vehicle, but for various reasons – including the Volkswagen emissions-faking scandal of 2016 – sales of diesel-engine vehicles are in freefall. They fell by around 30 per cent last year.
Then there is the question of shipping costs. Yes, the diesel engines for the X-Trail would have come from France, which is a fairly short distance from Sunderland; but the model's petrol engines would have come all the way from Japan, at huge expense. Many in the anti-Brexit lobby who leapt upon the Nissan story as proof of Brexit's wickedness, and of their own moral correctness, glossed over what Nissan's Europe boss said before he said the thing about Brexit uncertainty making things harder for car manufacturers. He said '[we] have taken this decision for business reasons'. And all the evidence suggests they have.
Even the Guardian – never shy to blame Brexit for everything bad that happens – had to admit that Nissan's decision isn't entirely, or even mainly, a Brexit-driven one. It quoted the opinion of a professor of industry: 'Falling demand for diesels [is] likely to be the primary factor in Nissan's decision.' The Guardian admits that demand for the diesel version of cars already produced at Nissan in Sunderland have slumped sharply: they now account for just 20 per cent of Nissan's 'sales mix', having accounted for 40 per cent two years ago.
And yet still the Blame Brexit narrative was the first one to emerge. This was a marriage of political convenience between two sections of the elite. On one side, the capitalist elites who run Nissan, who hoped that their referencing of Brexit uncertainty would dominate the discussion of their X-Trail withdrawal and drag attention away from their broader troubles. They're not stupid: they know the BBC and the broadsheet UK media have an insatiable thirst for Blame Brexit stories and so they fed them one. And on the other side, the political elites who are agitating against Brexit, who could hold up the Nissan story as yet more evidence that Brexit itself is a bad idea. They never distinguish between Brexit itself and so-called 'Brexit uncertainty', despite the clear difference between them: the former is simply a vote to change how British politics is done, the latter is a consequence of our useless technocratic leaders' inability, and unwillingness, to deliver on that vote.
But perhaps the nastiest thing in the Remoaner gloating over Sunderland is its hateful classist undertone. The message was that the people of Sunderland had unwittingly punished themselves by stupidly voting for something that will cause job losses and hardship in their own city. Labour MP Peter Kyle said the fact that 21,000 jobs are on the line in Sunderland – and that many of these workers will be Leave voters – means we must have a 'People's Vote'. That is, give the plebs a chance to rethink their colossal political idiocy. (Even though Nissan's decision does not entail any job losses.) Radio presenter and professional snob James O'Brien said people in Sunderland were 'encouraged to vote Leave' by 'Farage, Rees-Mogg, Gove, Johnson' and now they are suffering as a result. Of course these people in the north, these mere manufacturers, cannot think for themselves; they need posh people to tell them what to do in the ballot box. They were led like sheep to this Brexit mess.
This poisonous elitism, like something out of John Carey's The Intellectuals and the Masses, his study of early 20th-century literary bigotry towards the lower orders who read tabloid newspapers and eat tinned food, is rampant in the Remoaner movement. It is the core of it, in fact – the idea that they know what is best for the UK while people in less well-off places like Sunderland don't have a clue. The irony, of course, is that it is precisely this kind of hectoring from their workplace bosses and the broader political class that made many people rebel in the referendum and vote to leave the institution that embodies this elitist new style. I would trust the political instincts of the first 10 people I meet walking through the streets of Sunderland than I would a thousand technocrats. Because these people have a keener, more direct appreciation of the problems facing society than cut-off bureaucrats and academics in London or Brussels ever could.
To enquire about republishing spiked's content, a right to reply or to request a correction, please contact the managing editor, Viv Regan.