Now it's a crime to quote rap lyrics?
Censorship in Britain is out of control.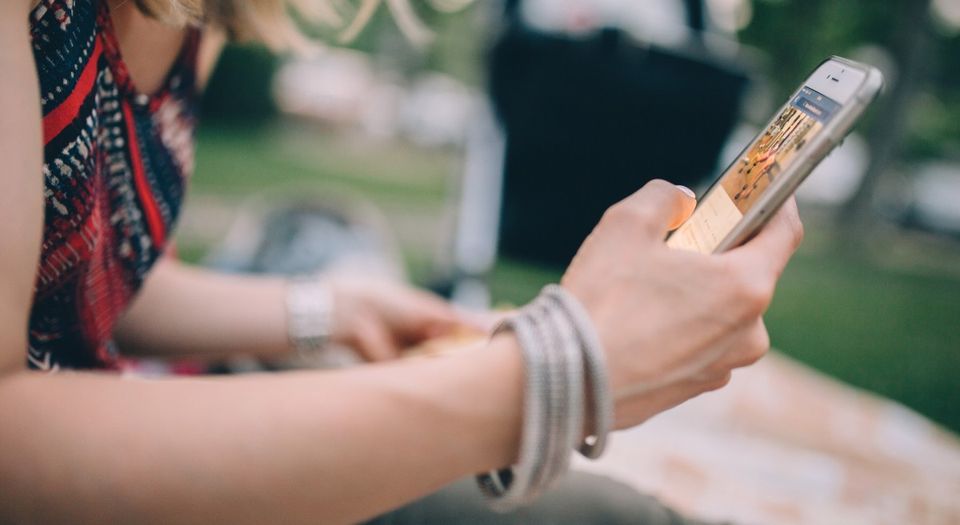 'Off a whole gram of molly, and my bitch think I'm trippin'. Now I'm clutchin' on my forty, all I can think about is drillin'. I hate fuck shit, slap a bitch nigga, kill a snitch nigga, rob a rich nigga.'
Such are the immortal words of Snap Dogg, a rapper from Detroit whose song 'I'm Trippin' is now at the centre of a UK trial for hate crime. Liverpool teenager Chelsea Russell posted the lyrics on her Instagram account as a tribute to a 13-year-old boy who had died in a road accident. The Crown Prosecution Service – seemingly engaged in an ongoing mission to discredit itself utterly – saw fit to prosecute Russell under the 2003 Communications Act on the grounds that the lyrics are 'grossly offensive'.
The CPS guidelines on the prosecution of social-media communications stress the importance of context as a mitigating factor, but there is little evidence that such precepts are being observed. The ludicrous conviction of Markus Meechan (aka Count Dankula) for his 'Nazi pug' video is just one of many instances which reveal that context is now routinely dismissed as irrelevant. If posting Snap Dogg's lyrics on Instagram means that Russell is guilty of a hate crime, then by quoting the song I am equally indictable. Should I also be put on trial? Should the prosecutors be arrested for reading out the lyrics in court? It's the kind of endless cycle of which MC Escher would be proud. (He's not a rapper, by the way.)
Russell's trial came about because Dominique Walker, a PC in Merseyside Police's hate-crime unit, considered Snap Dogg's language to be offensive 'to her as a black woman and to the general community'. So we are facing the bizarre situation in which a teenager has been given an eight-week community order and curfew because one police officer perceives a black musician's work to be inherently racist. If entirely subjective sensibilities are to be the benchmark, why hasn't anyone been prosecuted for singing Katy Perry lyrics? 'The tiger don't lose no sleep, don't need opinions from a shellfish or a sheep.' Surely it doesn't get much more offensive than that.
In addition to the community order, Russell has been forced to pay legal costs of £500 and a victim surcharge of £85, although quite who the 'victim' is here is anyone's guess. Russell is also to be fitted with an electronic ankle bracelet, because clearly the last thing we want is this savage young woman roaming the streets, quoting rap lyrics at will to unsuspecting members of the public.
Cases such as those of Russell and Meechan rarely seem to generate outcry from public figures, even those who claim to be committed to 'social justice'. Partly this is due to a shift in political paradigms over the past few years. In particular, well-meaning leftists have gradually come around to the view that the erosion of the principle of free speech is a small price to pay in order to protect minorities from harm. This is a significant departure from the 'New Left' movements of the Sixties and Seventies, which saw freedom of speech as fundamental for the advancement of the civil rights of gays, women and marginalised racial groups.
This is a worrying development, not least because the attrition of core democratic values will ultimately affect everyone, irrespective of political inclination. Those on the left who feel that they are defending the underprivileged are unwittingly laying the groundwork for future tyranny. It is myopic in the extreme to assume that cultural values are fixed, and that the truths we now hold as self-evident may not one day be considered transgressive. You don't have to be a professional historian to know that failing to limit the powers of the state often leads to ugly and unforeseen consequences.
Section 127 of the 2003 Communications Act states that a person can be said to have committed an offence if he or she 'sends by means of a public electronic communications network a message or other matter that is grossly offensive or of an indecent, obscene or menacing character'. As Keir Starmer (former director of public prosecutions) conceded, the distinction between what is 'grossly offensive' and merely 'offensive' is 'an important one and not easily made'. Russell's conviction is only the latest in a string of similar cases that make it perfectly clear that the authorities can no longer be trusted to make such distinctions in a sensible way.
A considered public debate on the validity of the concept of hate speech is long overdue. There is already ample legislation in place to deal with harassment, libel and incitement to violence. It is becoming increasingly obvious that hate-speech laws as they currently stand are a codified form of state censorship, one through which nebulous terms such as 'grossly offensive' are cited as justification to police the ways in which citizens like Russell choose to express themselves. This is authoritarianism by stealth. It is time to fight back.
To enquire about republishing spiked's content, a right to reply or to request a correction, please contact the managing editor, Viv Regan.