How our illiberal laws fuel campus censorship
Equality law helps those who want to shut down debate.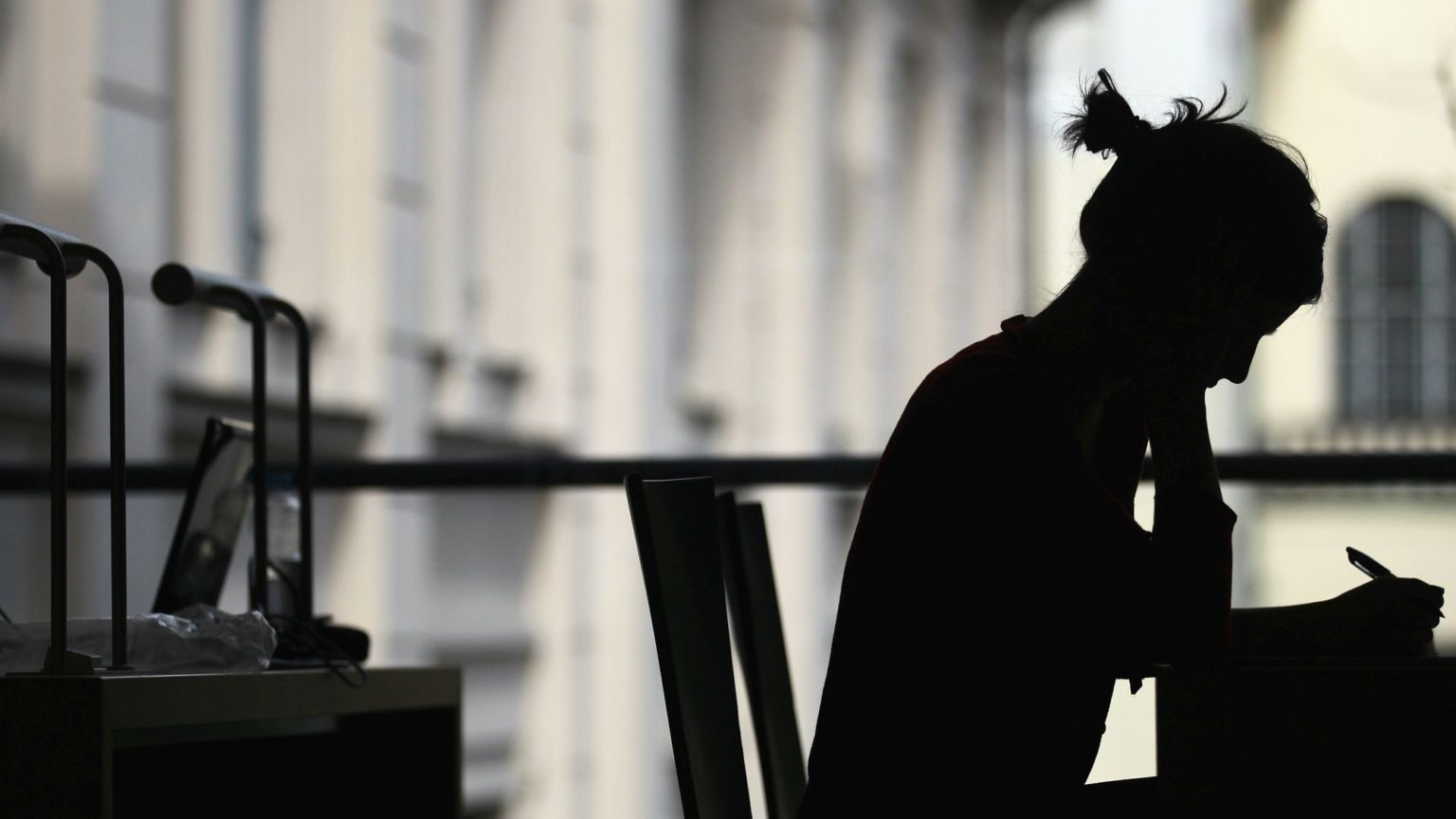 On Saturday, government-backed guidance on free speech for English and Welsh universities was published. This has been a pressing issue for several years, not least because universities are supposed to cherish the free exchange of ideas and the importance of debate as a means of understanding truth. And yet, stories of speakers being No Platformed have continually made headlines in recent years.
The government would no doubt like to be seen to be doing something to reverse the worst excesses of free-speech restrictions, which, beyond the cloistered world of some students' unions, are simply embarrassing. To this end, the guidance states that 'everyone has the right to express views and opinions, including those that may offend, shock or disturb others'.
Yet the detail of the guidance, published by the Equality and Human Rights Commission, makes clear that given the current legal framework it is much easier for universities and students to curtail free speech than to protect it. The right to express views that may offend, shock or disturb is highly attenuated by the politics of diversity. In other words, the guidance will have the effect of empowering campus censors.
Possibly the most ridiculous free-speech curtailment of recent years has been the banning of speakers who have questioned transgenderism. Yet the guidance provides no comfort for those speakers who want to challenge the trans ideology. It gives the example of a potential speaker who has 'spoken on social media about their belief that women with a Gender Recognition Certificate are still men'. Upon discovering this, the organiser decides that 'the writer's views amount to transphobic hate speech, and announces on Twitter that they have decided not to invite the writer'. The guidance concludes that, 'as there is no legal duty on the students' union to invite them, there is no infringement of the writer's freedom of speech'. The guidance therefore fortifies those students who are minded to ban speakers who question transgenderism.
In another example, the guidance considers a student group calling itself 'Laddism Reborn', which 'aims to promote "lad culture" such as by encouraging sexist and homophobic banter'. The guidance explains how such a group could be refused students' union affiliation, denied the right to hand out leaflets, banned from holding meetings, and then notes that 'the group members could face disciplinary action if their expressed views are so offensive and discriminatory against women'. So the guidance makes clear that handing out leaflets containing the 'wrong' views about women and gay people is a definite no-no.
The discourse of diversity is driven by the Equality Act. Passed in 2010 by the Labour government, but with full Tory and Liberal Democrat support, this legislation has done much to motor those who seek to curtail free speech on campus. Last month, students started a petition to stop the eminent professor of law and philosophy, John Finnis, from teaching at Oxford University. Their argument was that Professor Finnis's critical views of homosexuality should not be expressed on campus because they 'dehumanised disadvantaged groups'. These campus censors drew on provisions of the Equality Act that protect 'disadvantaged groups'.
'Disadvantaged groups' are defined in the Equality Act as those with 'protected characteristics', such as those who identify on the basis of gender reassignment, sex, sexual orientation, race or religion. And as the free-speech guidance points out, universities have a legal duty to 'encourage good relations between people who share a relevant protected characteristic and people who do not'. In the context of the Equality Act, these words are regularly invoked to silence those who question moral and political views associated with the politics of identity. Can a man become a woman? Should gay people adopt? Is Islam compatible with liberal democracy? These questions are challenging, but in a free society they need to be asked, even if they offend, shock or disturb others.
But those who identify with the politics of diversity see it differently. They know that by making a fuss they can readily persuade a university that they have been offended, shocked or disturbed. They claim, with the force of law, that if the speaker is not banned or the debate is not cancelled then the university may be breaching its legal duties. Forthright individuals and robust institutions may seek to tough it out. But the force of law is always there pushing gradually and incrementally in the same direction. By constantly pushing in favour of diversity, the Equality Act exerts a powerful influence against those who would seek to raise challenging issues.
The guidance also suggests that the Equality Act may require student organisers to timetable a series of speaker events so that they do not fall during Islamic Friday prayers. Fairly obviously, if Muslims are empowered by law to influence when debates are scheduled, then the same law gives them even greater rights over the content of debates that they consider to be offensive or shocking.
In recent years, the anti-Islamist campaigner Maryam Namazie was blocked from speaking at Warwick Students' Union because her views on Sharia were said to be 'inflammatory'. Campaigners caused BBC Woman's Hour host Jenni Murray to withdraw from an Oxford talk after claiming she was transphobic. And petitioners are now seeking to drive Professor Finnis out of Oxford on the grounds he is homophobic. Others, such as Peter Tatchell, Germaine Greer, Linda Bellos and Brendan O'Neill, to name but a few, have suffered similar fates at the hands of those peddling the politics of diversity. On each occasion, the protesters can claim legal backing. They connect with a protected characteristic such as being trans, gay, female, black or Muslim and claim that speech must be curbed in favour of the greater good of diversity.
Writing in the Daily Telegraph, the universities minister, Chris Skidmore, says the rise of free-speech curbs has led to concerns about an 'institutional hostility to free speech' on university campuses, and an environment in which people feel afraid to voice 'unfashionable or controversial views'. He is right. But what an indictment of universities – institutions that should cherish free speech are now places where it is difficult to voice 'unfashionable and controversial views'. Moreover, what he calls 'unfashionable and controversial views' are often quite popular among ordinary people, particularly those who have managed to avoid student politics.
Asking the Equality and Human Rights Commission, an organisation created to promote equality law, to draft guidance to protect free speech was never going to work. But at least it has advised faithfully on what the law actually requires. It sends a clear message that free speech on campus must yield to the politics of diversity. And until the law is changed, those who hold views that bien pensants on campus find 'unfashionable and controversial' will need considerable fortitude to express them.
Jon Holbrook is a barrister. Follow him on Twitter: @JonHolb
Picture by: Getty.
To enquire about republishing spiked's content, a right to reply or to request a correction, please contact the managing editor, Viv Regan.