The rage against John Finnis
Attacks on academic freedom are ramping up.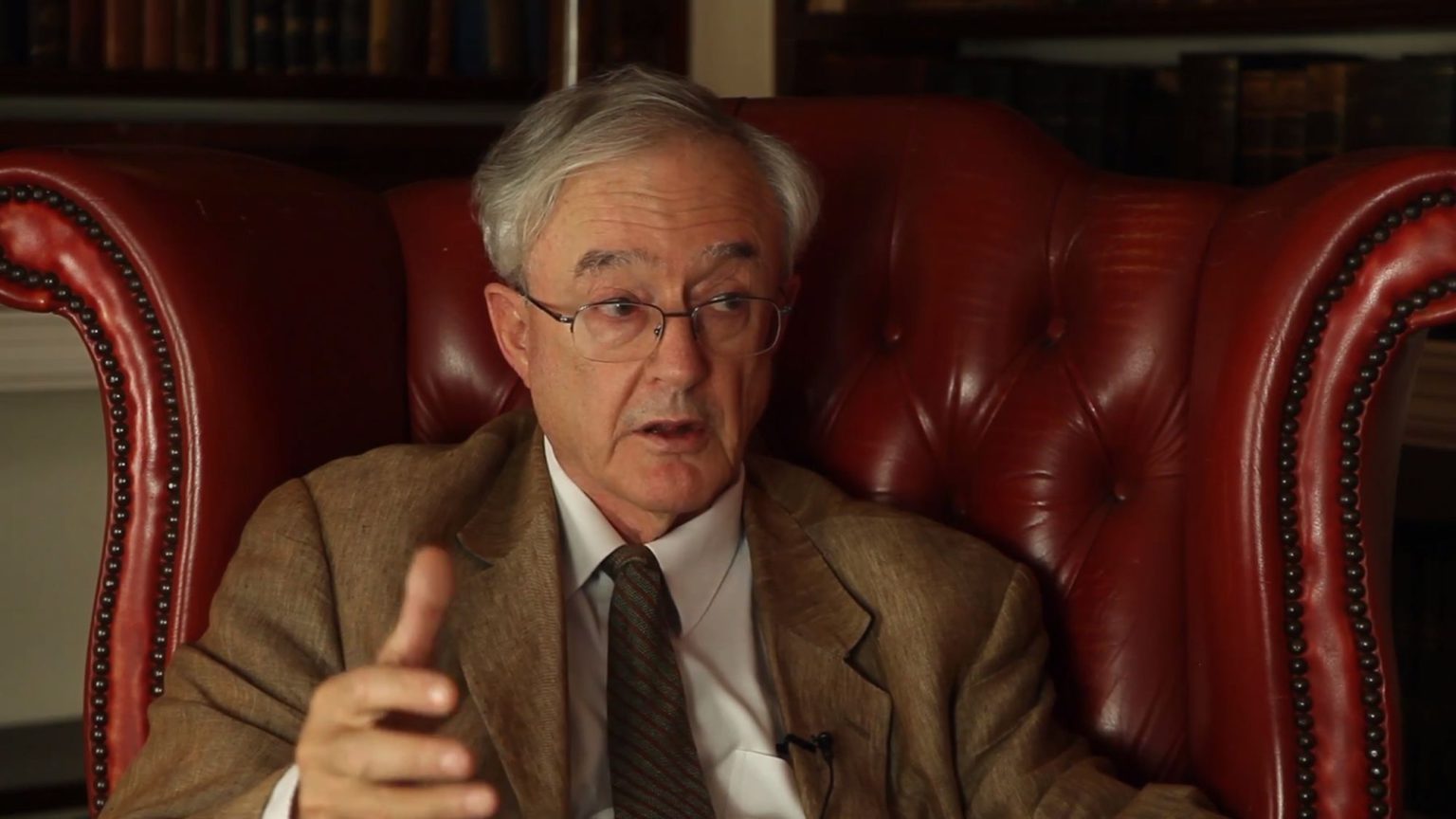 Lecturers and academics are increasingly being punished and sacked for things they do outside of class.
In 2015, Sir Tim Hunt, a Nobel-winning biochemist, was edged out by University College London after a joke he made at a conference was presented, by one of the people in attendance, as misogynistic. A year ago, Falmouth University withdrew a research fellowship when it found that its chosen appointee had stood for election for a hard-right political party.
Towards the end of 2018, 586 academics worldwide signed an open letter demanding an investigation into a Cambridge college's hiring of sociologist Noah Carl. His crime was to have attended a conference on intelligence, at which speakers apparently explored links between race, gender and intelligence, though Carl himself did not cover these topics.
What's more, a recent data analysis suggests that many left-wing academics are being fired for their opinions.
This is a disturbing development. Universities and protesters are effectively saying that an academic's employment should depend on the perceived social acceptability of casual remarks, or the kind of people they might have rubbed shoulders with at a conference. But at least these investigations and witch-hunts didn't target academics for what they teach in class, or write in serious journals.
Unfortunately, last week an unpleasant campaign hit Oxford University, and took aim at a professor for his academic work. John Finnis, emeritus professor of law and legal philosophy at University College, is the subject of a petition, signed (at time of writing) by over 400 people, demanding his removal. Why? Because in his previous writings he has argued against the morality of gay sex, gay adoption and mass immigration, views deemed by the petitioners as 'hateful' and 'discriminatory'.
Finnis has defended his writings, telling the Oxford Student that 'there is not a "phobic" sentence in them'. A Catholic convert, he describes his work on gay sex, the focus of the protests, as offering a 'classical and strictly philosophical moral critique of all non-marital sex acts'. These writings were not the work of some Bible Belt pamphleteer, they were tightly reasoned and meticulously constructed, whatever you think of the content of the views expressed. But the fact Finnis ever made these arguments at all should, according to the protesters, be enough to sack him.
These attacks are a misguided denigration of an eminent scholar. Reasoned criticism of certain sexual behaviours from a religious point of view is not the same thing as promoting hatred of the people who engage in them, nor evidence of any discriminatory attitude – if by discrimination we mean treating one person worse for no other reason than that they are different. Nor is taking a reasoned look at the effects of immigration in any sense xenophobic.
Unfortunately, none of this seems to matter to the protesters. As far as they are concerned, universities must not only enforce standards of rigorous scholarship, but also police what is researched and written about. They must ensure that academics engage in the right kind of scholarship, and do not cause offence. If this puts constraints on what is studied in a university, then so be it.
This particular petition looks unlikely to succeed. But it is worrying that Oxford academics are now being targeted for their research and writing: witness the brouhaha in 2017 over Nigel Biggar's research into the rights and wrongs of the British Empire. There will almost certainly be more petitions and protests in the future. Oxford's vice-chancellor, Louise Richardson, has a good record on defending freedom of speech and academic freedom. We can only hope she will rise just as well to this challenge.
Andrew Tettenborn is a professor of commercial law and a former Cambridge admissions officer.
Picture by: YouTube.
To enquire about republishing spiked's content, a right to reply or to request a correction, please contact the managing editor, Viv Regan.