No, campus censorship is not a myth
Student officials and others claim free speech isn't under attack. They are wrong.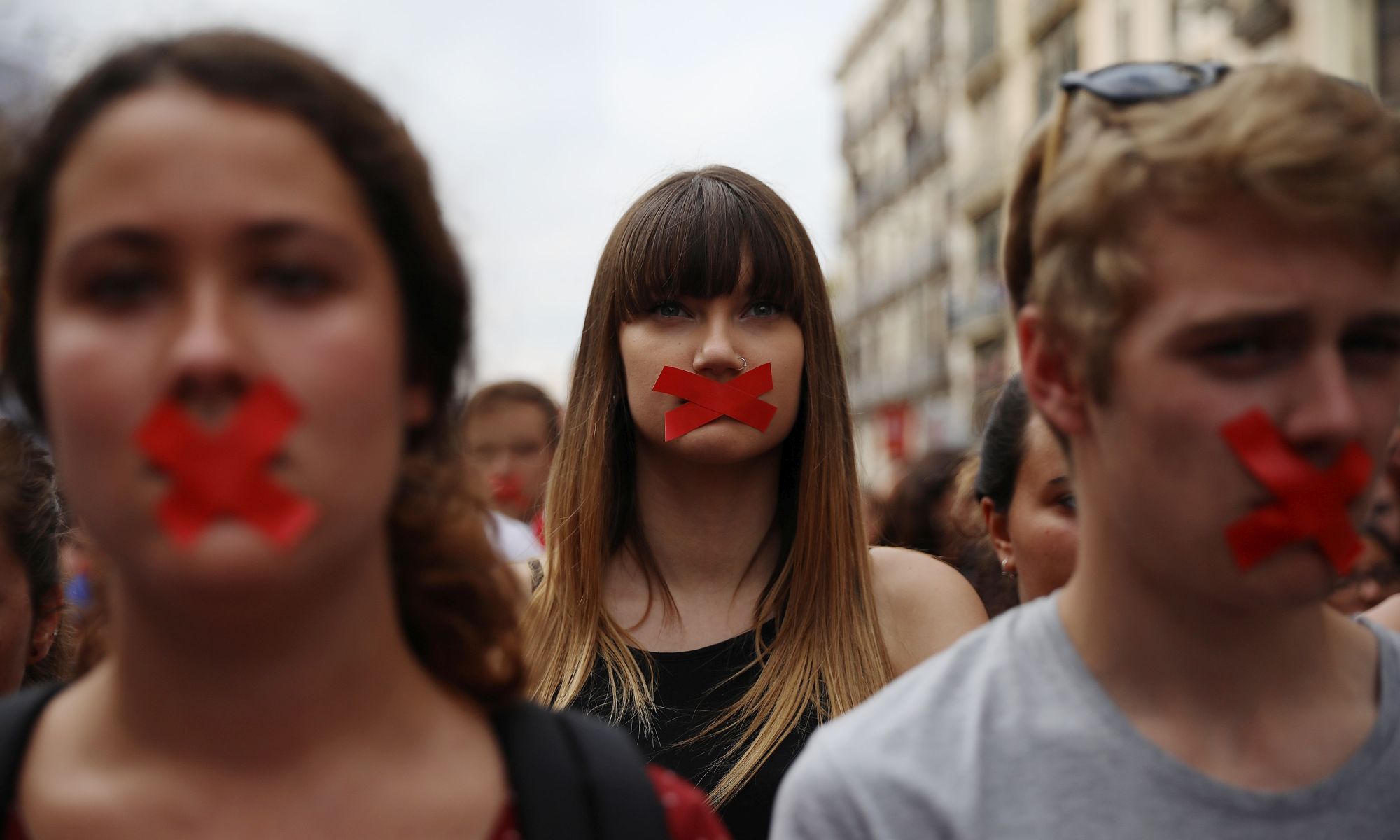 In the battle over free speech on campus, students' unions and university groups have a new line of attack: denying that the problem even exists. Campus censorship is a myth, they say, cooked up by commentators and peddled to a gullible media.
It's an argument that might be more convincing if it didn't come from students' unions that are actively, and often proudly, hostile to freedom of speech, and from university groups that have an obvious interest in downplaying the censorship problem.
But let's knock it down on its own terms, nonetheless.
This latest round of campus-censorship denial comes in the wake of the publication of new government-backed guidelines, setting out universities' and students' unions legal obligations regarding free speech.
For the most part, they serve as a reminder of how illiberal British law is with regard to free speech, and how much cover this gives to those on campus who want to limit it further. Though the guidelines aim to safeguard debate in universities, they are unlikely to radically change things on the ground.
One striking claim the guidelines make is that students' unions No Platforming speakers may be illegal (up to now, the understanding was that, as charities, they could set their own rules). But under charity and equality law, students' unions are also subject to competing legal duties, such as to foster good relations between social groups and to guard their institutional reputation.
Many SUs wildly over-interpret these obligations to the end of silencing voices they dislike, which is what these guidelines appear to try to counter. But the support given to the guidelines by the ban-happy National Union of Students (NUS) suggests SUs still feel they have enough room for maneuvre.
In any case, it would be wrong to try to strongarm students' unions – or universities, for that matter – into changing their rules. As spiked has long argued, you can't have a pro-free speech crackdown; that's a contradiction in terms. Rather, we need to win the argument for freedom on campus.
But going on the quotes press-released alongside the guidelines, it is clear that we free-speech advocates have our work cut out for us. SUs and universities are still refusing to face up to the problem of campus censorship.
Amatey Doku, vice-president of the NUS, says the debate about campus censorship has been 'characterised by both misconception and exaggeration'. Similarly, Alistair Jarvis, chief executive at Universities UK (UUK), says 'there is little evidence of a systematic problem of free speech in universities'.
Actually, there is a great deal of evidence. spiked's Free Speech University Rankings 2018 found that over 50 per cent of universities and students' unions placed explicit restrictions on speech, while a further 40 per cent chilled speech through excessive regulation.
As an example, 48 per cent of the campuses we assessed had policies which warned students and speakers against insulting faith groups or offending religious sensibilities.
Doku cites the Joint Committee on Human Rights' 2018 report into free speech on campus, which also downplayed the problem. But that report was risibly flawed. As I argued at the time, it dismissed spiked's research on the basis of lies told by our detractors, some of which I directly rebutted when I gave evidence to the committee.
To counter our nationwide survey of 115 universities and students' unions, the committee sent out a survey to, ahem, 33 students' union officers, 25 of whom said that campus censorship wasn't an issue.
But, tellingly, some of the respondents also confirmed that their unions held No Platform policies, which ban certain legal groups. (According to our research, such policies are held by 37 per cent of students' unions.)
This gets to the heart of an important – and often wilful – misconception on the other side of the campus-censorship debate.
Critics argue that only a handful of speakers are actually invited to speak on campus and then subsequently blocked. Which is true. By our count, just over a dozen events have been banned over the past three or four years.
But the point is that many censorious SU and university policies, like No Platform, ban students from inviting particular speakers pre-emptively. They cannot be disinvited because they are never allowed to be invited in the first place.
Jarvis, of UUK, says that 'universities host thousands of events each year… and the vast majority of these pass without incident'. But this is a nonsense argument. No one is saying that universities are clamping down on advanced-mathematics conferences or visiting geography lecturers.
What we are saying is that the small section of student events that might feature controversial, and sometimes outright detestable, speakers are increasingly difficult to pull off.
And all this leaves aside the policies that seek to limit the free speech of students themselves and what course content they engage with: St Andrews, Sussex and Cardiff, for example, are all committed to cleansing the curriculum of 'transphobic material'.
So, ignore the deniers. Campus censorship is very real. Those SU officials and university leaders insisting it is a myth are just doing what they always do: trying to shut down debate.
Tom Slater is deputy editor at spiked. Follow him on Twitter: @Tom_Slater_
Listen to the latest spiked podcast below:
Picture by: Getty.
To enquire about republishing spiked's content, a right to reply or to request a correction, please contact the managing editor, Viv Regan.