The new blasphemies on campus
The Free Speech University Rankings 2018 makes for grim reading.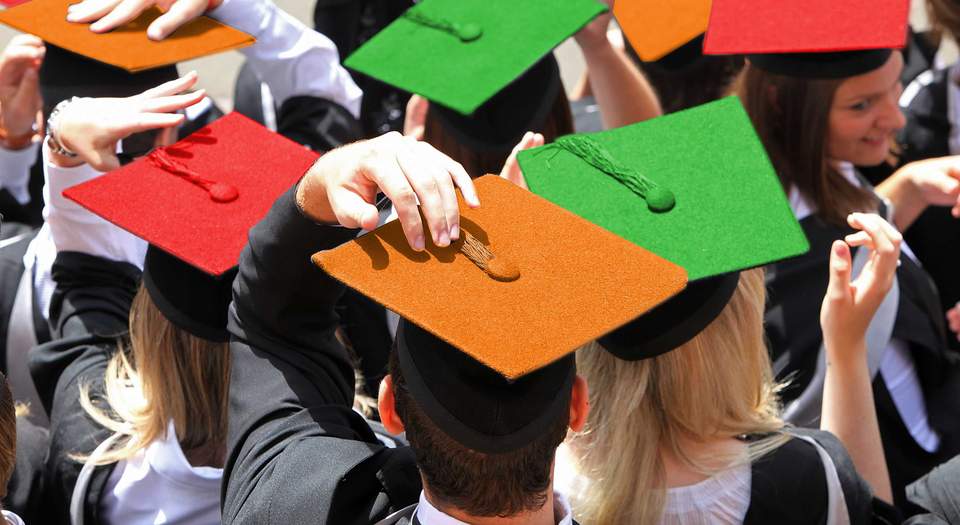 In 1811, Percy Bysshe Shelley was banished from Oxford University for publishing a pamphlet called 'The Necessity of Atheism'. His act of heresy was punished by close-minded dons who could brook no dissent. More than two centuries later, there are still blasphemies on campus that students commit at their peril.
Today spiked launches the Free Speech University Rankings 2018, our fourth annual analysis of campus censorship in the UK academy, and it makes for grim reading: 54 per cent of the 115 universities and students' unions we survey are this year ranked Red under our traffic-light rankings system, meaning they actively censor speech and ideas.
This marks a dip in Reds from last year. But policies dictating what can and can't be said on campus are still becoming more severe in many areas. A startling 46 per cent of institutions restrict discussion of transgenderism: Leeds Beckett, Newcastle, Imperial and more appear to ban 'transphobic propaganda' outright, while St Andrews, Sussex, Cardiff and others commit themselves to ridding the curriculum of 'transphobic material'.
This is remarkable stuff. In some of our most esteemed universities, supposed citadels of free thinking and scientific endeavour, administrations are demanding that debate about transgenderism be shut down and courses be cleansed of un-PC material. How any course about, say, biology, can coexist with this is unfathomable.
And it's not just in relation to trans issues, that most testy and inflamed subject in politics today. We also found that 48 per cent of institutions have policies which warn against insulting faith groups or offending religious sensibilities. One students' union insists that 'the religious sensibilities of the union's members must be respected'. Shelley must be turning in his grave.
What's more, when it comes to who is being censored on campus, it isn't even just provocateurs, coming to campus to stir up controversy – it's students themselves. Over the past three years, students and/or student groups at 17 campuses have been punished for everything from criticising gay marriage on Facebook to organising a Thatcher vs the Miners themed party.
Starker still, both of those bans were the work of university administrations, rather than students' unions. Campus censorship, you see, isn't just the work of Safe Space belligerents, blue hair flying in the wind. In fact, while SUs tend to be more extreme in their censorship, in that more of them are ranked Red, the proportion of Red universities has been rising over the past few years, while the proportion of Red students' unions has begun to level off and fall.
There's a good deal of hypocrisy here, too. While, for instance, the University of Cardiff won plaudits in 2015 for pressing ahead with a talk by Germaine Greer, despite protests from students over Greer's 'transphobic' comments about gender, at that very same time it had a policy on its books committing itself to cleansing all curricula of 'transphobic material'. So, many universities don't practice what they preach.
The fracas at the University of the West of England in Bristol on Friday night, in which anti-fascist protesters tried to disrupt a speech by Tory MP Jacob Rees-Mogg, shouting 'no platform for fascists' and scuffling with his supporters, reminds us that student activism remains thoroughly intolerant. And, for the fourth year running, students' unions are far more likely to be ranked Red than universities in our survey. But we can't let universities off the hook.
So, what's to be done about it? Suffice it to say, the plans being drawn up by the newly established Office for Students to fine or otherwise punish universities that censor would only make the problem worse. It's fighting one form of illiberalism with another; as SUs are independent organisations, they wouldn't be touched by such measures; and, even if you somehow prohibited campus authorities from censoring, illiberal activists would merely take matters into their own hands.
The problem here isn't technical – it's cultural. Universities have become so bureaucratised, so estranged from their core mission, that they blithely undermine free speech for the sake of avoiding bad press or keeping a lid on campus protest. Meanwhile, students' unions are run by unrepresentative identitarians who genuinely think words are like bullets.
If we want to change that, we need to change minds. We need to build a culture of free debate and argument so that censorship is no longer enacted so casually. And we need to defeat the patronising argument that censorship must be done for our own good. Students, academics and university leaders need to assert, as Shelley might have put it, the necessity of freedom: the most dangerous idea of all.
Tom Slater is deputy editor at spiked and coordinator of the Free Speech University Rankings. Follow him on Twitter: @Tom_Slater_
To enquire about republishing spiked's content, a right to reply or to request a correction, please contact the managing editor, Viv Regan.