Labour is no friend of immigrants
Stop looking to this party to be fair and open on immigration.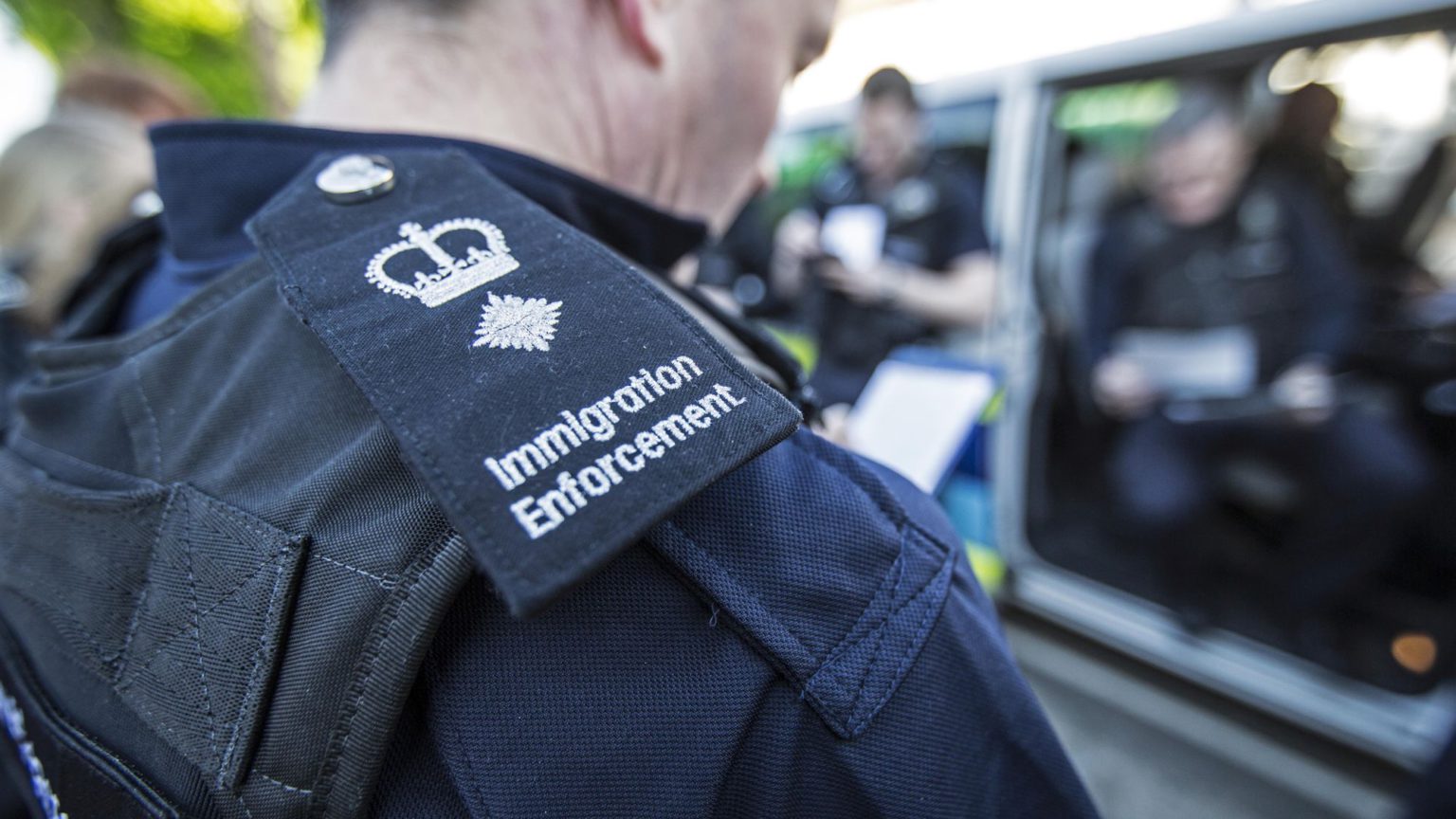 The UK government's controversial new immigration bill passed its second reading in the House of Commons this week, following much speculation over how opposition MPs would vote. This piece of Brexit legislation set out, among other things, to end the free movement of people from EU member states.
The Labour Party was initially set to abstain on the bill. The shadow home secretary, Diane Abbott, nodded to the Labour Party's manifesto commitment to ending free movement. 'I am a slavish devotee of that magnificent document', she told the Commons, 'so on that basis the front bench of the Labour Party will not be opposing the bill this evening'. The party was arguably trying to box clever, implying to voters that it agreed with the sentiment of ending free movement, but not with the particulars of how this should happen.
But then, at the 11th hour, Labour instructed its MPs to vote against the bill. Perhaps as a result of this indecision, the bill passed by 297 votes to 234: many Labour MPs hadn't turned up, given the party's original position.
Labour's toing and froing has angered many, for whom the u-turn was too little, too late. Chris Leslie, former shadow chancellor, described his party's approach as an 'appalling error'. 'Labour's left-wing principles are on the slide', wrote Momentum supporter Michael Chessum in the New Statesman.
Though a majority of Labour MPs did vote against the bill, the inability of Labour to commit openly to opposing it was a sign of its internal confusions.
In truth, though, it is of little consequence whether or not Labour MPs voted against this particular piece of legislation. Because only a fool would believe Labour is genuinely opposed to the Tories' plans for a worryingly vague and restrictive new immigration system. Labour MPs might want to look like they are standing up to the nasty party's immigration controls, but their party has bought into the very 'skills-based system' of immigration that the Tories are now pushing further with this bill: the idea that migrants should be judged by their education, status and earning potential, with middle-class migrants having far more leeway to come here.
This shouldn't come as a surprise. Labour has for a long time been capitulating to what it views as a broad anti-immigrant sentiment. Who can forget former Labour leader Gordon Brown's 2007 pledge to secure 'British jobs for British workers' – a slogan borrowed from the National Front?
It clearly hasn't been forgotten by Labour itself because it was parroted again in 2017 by the anti-Brexit Labour MP and one-time leadership contender Owen Smith, who said he had 'no problem with British jobs for British workers as an aspiration'. And what about former bacon-butty-eating soft-left hopeful Ed Miliband, who made 'controls on immigration' one of his central pledges in the 2015 General Election, even sticking it in big writing on a red mug to reassure all the imaginary, semi-literate caff-dwellers?
Both parties are clueless when it comes to the public's views on immigration. Under Theresa May, the Home Office pursued a 'hostile environment' policy because it believed the British public really wanted the government to be nasty to immigrants. The Windrush scandal, widely condemned by the British public, showed just how out of touch the May government is. But rather than challenge the elitist notion that Britons want to turf black people out, Labour has gone along with it. The spectre of a racist public becomes a justification for Labour's own anti-immigrant outlook.
For those of us who want to see an immigration system that works properly, has public support and is as open as possible, neither side of parliament offers any solutions. The new immigration bill takes a narrow-minded view of the value of immigration. It simply enables the capitalist class to source the skills from overseas that it needs.
It will take a left with guts to get out there and make the argument that it is possible to live in a country which provides for its citizens and which maintains an open relationship with international workers. Labour doesn't have those guts.
To enquire about republishing spiked's content, a right to reply or to request a correction, please contact the managing editor, Viv Regan.