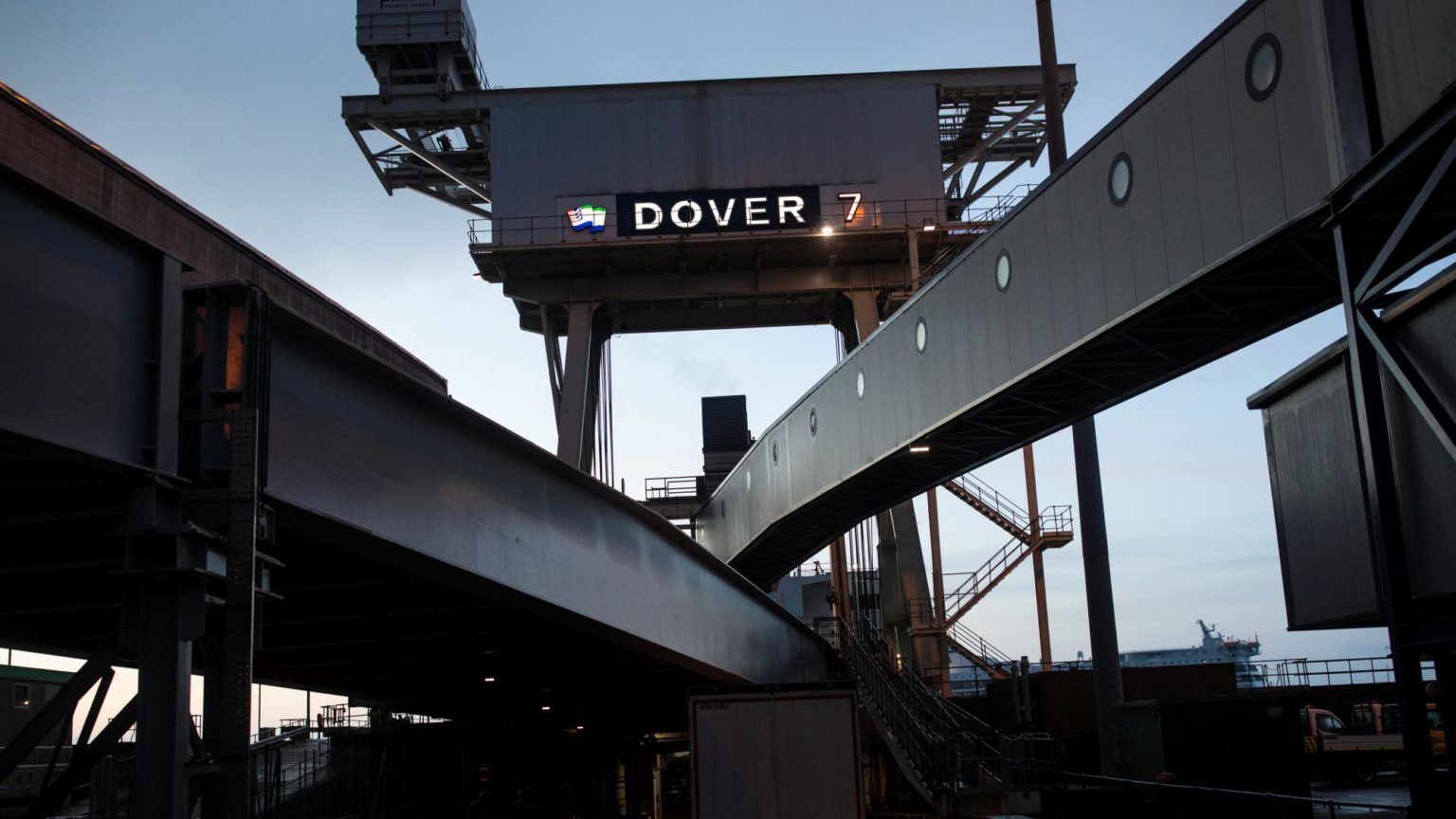 Time to bust the No Deal myths
Leaving without a deal is nothing to fear.
Summing up the House of Commons debate over the Withdrawal Agreement on Tuesday, UK prime minister Theresa May began by declaring that this was a debate 'about our economy'. This pushed one of the enduring myths about Brexit: that it is primarily a matter of economics. 'Economics' has been used throughout the Brexit discussion to evade the fundamental political significance of what is going on.
It is true that the politics and the economics of a country do not exist in splendid isolation. In fact, for Britain and all other mature capitalist countries, economic outcomes since the late 19th century have been increasingly meshed with the policies and activities carried out by their respective apparatuses of state. Over the decades, often prompted by economic difficulties, economic performance and state measures have become more closely entwined.
Take how economic growth rates have become so conditioned in recent years on the operation of central-bank monetary policies. Or the way the public and private sectors have become so interconnected. Last year's surge of troubled financial news about many British public-service outsourcers – including Interserve, the Kier Group, and of course Carillion – is just one manifestation of how businesses have become ever more dependent on government, both financially and through regulation.
However, recognising this intertwining of the political and the economic is very different to the fashion these days of suggesting simplistic cause-and-effect links between them. Politics is not the cause of economic phenomena. Recent expressions of political conflict – such as in Britain and France – are not the big risk to economic growth that so many economic forecasters have suggested. Nor are the non-conformist political actors within some Western governments, such as in Italy or the United States, significant drivers of economic developments within those countries or beyond.
The idea that economics shapes politics is just as unhelpful for understanding the contemporary world. Economics is not the cause of political change. Political trends, not least the recent rise of popular anti-establishment forces across the Western world, are not, as is often asserted, responses to economic decay. Previous generations have put up with much worse material hardships without openly denouncing their elites as being patronising, out-of-touch technocrats. Proffering narrow economic explanations for political dissent distracts from the deeper cultural and political factors behind things like the Brexit vote, or the emergence of the gilets jaunes in France.
Nevertheless, economics has dominated the Brexit debate. As is well covered in other articles on spiked, Brexit is a matter of supreme political import. Initially, until the referendum vote, the discussion was primarily about national sovereignty. Since then it has also become a fundamental issue of democracy, because of the way politicians of all stripes have sought to deny the country's expressed wish. Yet over the past two-and-a-half years these core political issues have been muddied and belittled by economic assertions.
This has come largely from politicians wedded to remaining in the European Union, but also from many on the Leave side. The pros and cons of membership are largely talked about in terms of economics: of the impact on flows of trade, investment and labour, and the economic consequences of upsetting the status quo. In fact, the economic implications, negative or positive, of leaving the EU are a minor sideshow compared to the genuine and grave economic challenges Britain faces, as I discussed here.
Regardless, poor economic arguments continue to dominate. Now that the Withdrawal Agreement has been rejected by the British parliament, this is shaping discussions about what might happen next. At this late stage there is only one realistic course that fulfills the referendum decision: to leave the EU on 29 March, the end of the Article 50 period. Yet this straightforward path is being maligned by alarmist claims, again chiefly about the economic effects.
Leaving without a formal Withdrawal Agreement does not mean 'crashing out' or 'jumping off a cliff', or any of the other pejorative phrases about the possible economic consequences. All leaving means, economically speaking, is that Britain will no longer be trading with, and its businesses connecting with, other EU countries on the terms set by the rules of the EU Single Market and Customs Union. This was always going to be the consequence of implementing the Brexit vote.
Government and businesses, as well as individuals, could and should have been preparing for that change ever since 24 June 2016. If, in places, this has not happened yet, that cannot be blamed on the Leave vote itself. It comes from the paralysis engendered by a collective fear of change. Since the 1980s a profound attachment to the status quo has taken hold in the Western world, which has taken many forms: in this instance, it is an attachment to the supposed comfort blanket of EU membership.
As some of us argued straight after the referendum result, British negotiators should have insisted on transitioning into a free-trade agreement immediately after the Article 50 period: a 'Canada +++' trading arrangement, as it has been dubbed. But the British government instead quickly gave in to the EU's position that it would only start to negotiate post-exit trading arrangements after departure.
This was a political decision made by the EU leadership. It was not something prescribed by Article 50, which simply states that the EU 'shall negotiate and conclude an agreement with [the departing] state, setting out the arrangements for its withdrawal, taking account of the framework for its future relationship with the Union'. The British government's capitulation on this sequencing came very early in the negotiations. Therefore, while not ideal, businesses have been aware for almost two years of the possibility of tariffs after exit, in the period before any free-trade agreement is signed.
We should note that even without a Withdrawal Agreement, UK-EU tariffs are not inevitable. Article 24 of the World Trade Organisation (WTO) – of which both the UK and EU are members – allows for interim tariff arrangements to be put in place between two parties for up to 10 years prior to the conclusion of a trade agreement. Maintaining the existing zero-tariffs regime would be the sensible interim position between the EU and Britain.
But there are plenty more reasons why the change in economic relationships that should happen on 30 March is perfectly manageable, and won't provoke a crisis:
You don't need a trade deal to trade
Many countries are able to trade with and invest in the EU without being part of the Single Market or the Customs Union, including the United States, China, Japan, India, Canada, Russia and Brazil. Why should Britain, with the benefits of it proximity to mainland Europe and its experiences before and during EU membership, be unable to do so?
Sovereign countries have interacted economically for centuries without the necessity for formal trading arrangements. Britain itself was a major economic partner with Western Europe before it joined the Common Market in 1973. Why can't this continue when it leaves? If Britain were to do less well in EU markets in the future than other 'third countries', this would be due to Britain's internal economic problems, not to being in or out of the Single Market.
Europe isn't the world
Britain is not just an island, as the HSBC advertisements say. It is a practiced international economy. Today, more than half of Britain's trade and foreign direct investments are outside the EU and the countries with which the EU has concluded preferential trading arrangements. Operating without Single Market membership is not therefore an unfathomably difficult or onerous thing to do. Otherwise why would Britain's trade and overseas investment be growing faster with countries beyond the EU than with those within it?
It is true that most British businesses despise the disruption and cost of having to make changes as a result of Britain leaving the EU, especially without a Withdrawal Agreement. But businesses could and should adapt to the new set-up. Business leaders' fear of change has contributed to Britain's slow-drift, low-productivity, zombie economy. Opposing Brexit is as absurd as their equivalents in the 19th century opposing the electrification of workplaces. How many of them would have argued then that 'we must avoid the catastrophe of such disruptive change, we must stick with the stability of steam power and gas lighting'?
Other agreements are already in place
There are multiple existing bilateral and multilateral arrangements, beyond mutual WTO membership, which already exist to facilitate international activities between sovereign states. Some of these are already in operation. Others need to be activated by 29 March. No Deal is therefore itself a misleading phrase. It is a short way of saying No Withdrawal Agreement, and deciding to deal with post-Leave relationships sector-by-sector, issue-by-issue. This of course is how most other countries deal with the protectionist EU.
Peter Lilley and Brendan Chilton have provided a powerful, blow-by-blow riposte to the supposed catastrophic dangers of leaving the EU without a Withdrawal Agreement. They explain why sensible preparations mean there is no substance to fearmongering about planes not flying, medicines running out, or the return of high mobile-phone roaming charges when travelling in the EU.
They conclude their extensive list of 'truths' by rejecting the claim that British bands will be unable to tour and perform in the EU. American singers, Chinese circuses and Russian ballet companies perform in Britain every year. How come all these non-EU acts are able to perform in an EU country? Because of the ATA Carnet, an international customs document, which allows the temporary importation of professional equipment. The fee to obtain one is a few hundred quid for 12 months.
Lilley and Chilton end by reminding us that The Beatles were able to go to and from Liverpool and Hamburg long before the UK joined the European Community. Even after Brexit, British performers will find it even easier post-Brexit to cross borders into the EU than back in those 'good old days'.
We are ready
Don't fall for the 'no preparation' stories, either. Probably the biggest and likeliest inconvenience to British businesses trading with EU countries, including manufacturers relying on cross-border supply chains, is extra congestion on the Calais-Dover route. Nevertheless, the possible disruptions at Dover are unlikely to be much worse than businesses are already used to. They already have plenty of experience of coping when snow blocks roads, industrial action disrupts ferries, or there are technical breakdowns in the Channel Tunnel.
What's more, Lilley and Chilton explain the measures already taken by the end of last year both in Britain and in France, and elsewhere by EU countries, to mitigate such congestion. They report on the French authorities' plans to avoid blockages at Calais, and the HMRC assurances that it will not need to carry out additional checks at Dover. Yes, being outside the Customs Union means that businesses and hauliers will have to complete customs declarations. But these can be dispatched electronically in advance, cover data that is already mostly recorded and reported, and be checked automatically by the Customs Handling of Import and Export Freight central computer in Salford.
Brexit is not the problem
Leaving Europe without an overall Withdrawal Agreement is of small economic concern compared to Britain's serious long-running economic problems. Inadequate business investment over many decades has led to low-level and sluggish productivity growth. This can't be blamed on the EU, or on anxieties about leaving the EU. Leaving on 30 March would neither aggravate nor resolve any of these established problems. All it would do is remove the 'fear of Brexit' as one of the many excuses used to avoid dealing with them.
No doubt a more far-sighted and less technocratic government would have done much more to oversee its own official preparations, and would have given more of a lead to businesses for their preparations. The government, for instance, could have responded much better to business requests to promote and simplify the Trusted Trader, or Authorised Economic Operator, status for EU-only traders. This allows certain checks on vehicles, drivers and customs classifications to take place inland, or at a later date, rather than at ports.
Certainly, unforeseen problems may arise at the end of March, or measures taken to mitigate congestion and other logistical and administrative issues may prove inadequate. Some businesses may show themselves to have slipped up in preparing for foreseeable problems. But if any of this were to happen, it would be a failure of planning and preparedness. It would not be the inevitable result of the electorate making a considered decision in favour of sovereignty.
Phil Mullan's latest book, Creative Destruction: How to Start an Economic Renaissance, is published by Policy Press.
Picture by: Getty.
To enquire about republishing spiked's content, a right to reply or to request a correction, please contact the managing editor, Viv Regan.