Why Corbynistas hate the media so much
The British left despises the free, critical press even more than Trump does.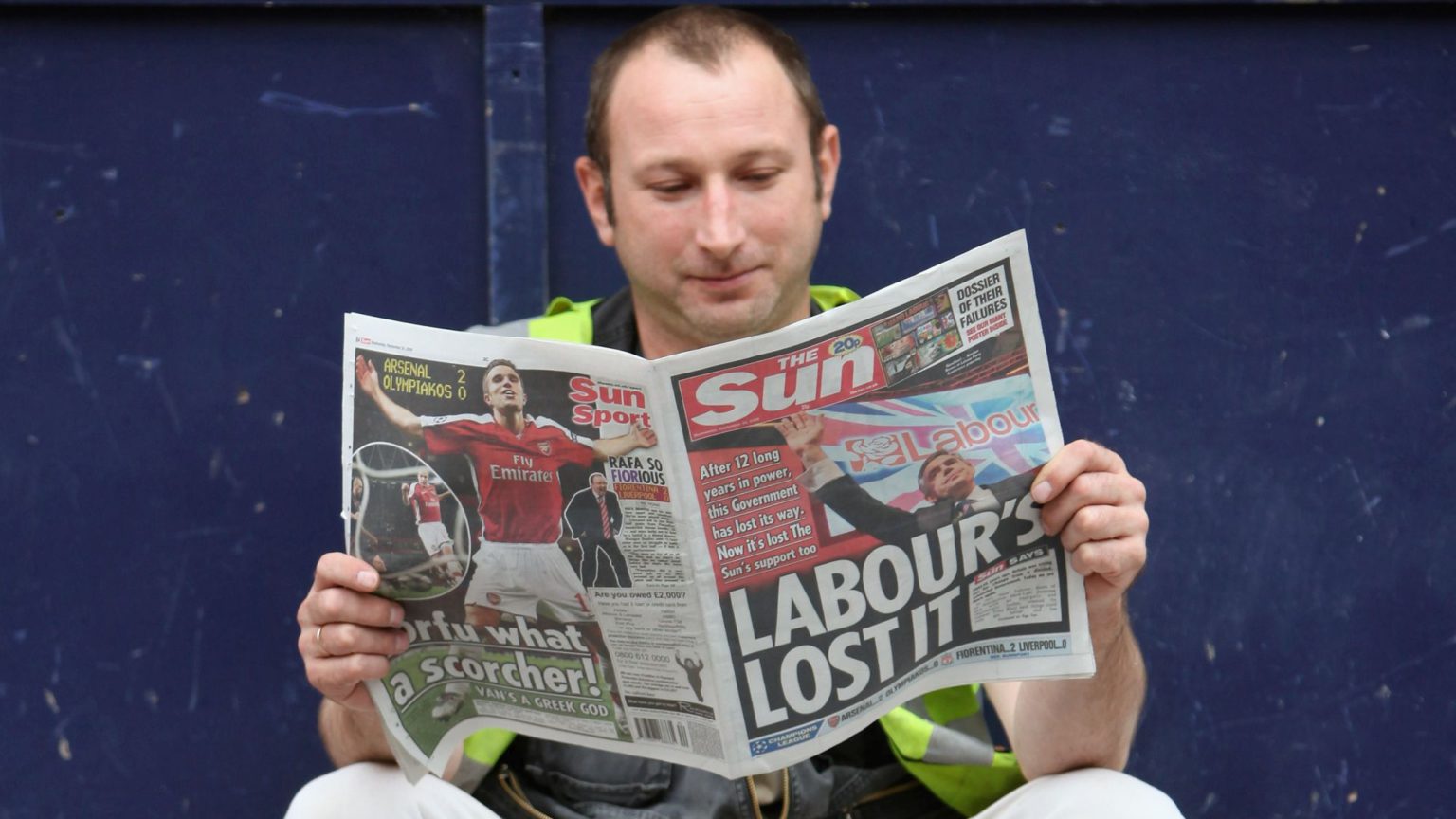 Nothing better illustrates Corbynistas' Stalinist instincts than their hostility to the press. It's visceral. It's far worse than Donald Trump's bovine loathing of critical media outlets. At least Trump only slams the NYT and others for insulting him and spreading 'fake news' about his administration. The Corbyn left's agitation with the press is of an entirely different order of magnitude. They hold the press responsible for prejudice, racism, violence. To them, the press doesn't only get things wrong sometimes – it pollutes minds and souls and society itself with its filth; it institutionalises hatred; it provokes its clearly brainless readers to acts of spite and violence. Their censorious loathing of the press makes Trump look like Thomas Jefferson in comparison.
Barely a week passes without the UK left railing against the right-wing press for publishing something or someone they disagree with. This week both the soft left and Corbyn left have been at it. They have fumed against The Sunday Times for publishing a column by Rod Liddle in which he argued that the absence of fathers in some young black boys' lives is why they fall under the spell of gangs and get involved in street violence. Labour MP David Lammy, clearly warming to his post-referendum role as Britain's most anti-democratic member of parliament, hinted that The Sunday Times should sack Liddle. If you are more outraged by a newspaper column than you are by a politician using his power to put pressure on media outlets to ditch certain writers, then you have your priorities all wrong. Give me a million Liddle columns over one politician who presumes the moral authority to meddle in the free press. It isn't the 1600s anymore, Mr Lammy.
Liddle's column was branded 'racist'. Clearly by people who hadn't read it. And by people blissfully and hilariously unaware that politicians have made a similar point to Liddle's. Including a certain David Lammy. 'David Lammy says absent fathers "key cause of knife crime"', as the BBC reported in 2012. Liddle and Lammy should get together and share their ideas. Certainly neither should be sacked simply for holding an opinion.
Also this week Corbynistas have been railing against the right-leaning press – or the 'hard-right press', as they illiterately call it. Following a run-in between Guardian columnist Owen Jones and Andrew Neil on Neil's BBC show This Week, the knives have been out for right-wing media outlets and for the scum – they don't say this, but it's what they mean – who work for such outlets. The Spectator, of which Neil is chairman, has been branded a fascistic rag. First, a declaration of interest: I write for the Spectator. Secondly, a statement of fact: even if I didn't I would know that to call it hard right is hysterical and stupid. The Spectator defends free speech, democracy, open debate, far more than supposedly liberal newspapers like the Guardian do. If those are now considered hard-right positions, heaven help us all. Only people who have lost all sense of history and decency could pick up a copy of the Speccie – and read, say, Lionel Shriver arguing for interracial marriage, or Slavoj Zizek on Mexican cinema – and think: 'Fascists!'
The problem is that this nonsense doesn't only demean a particular magazine and its staff – it also insults history itself through robbing terms like 'hard right' and 'fascist' of all meaning. Today's overuse of the fascist slur – now attached to everyone from seven gruff blokes outside parliament to any media publication that fails the Guardianista test of public virtue – relativises the historic experience of fascism. It reduces fascism to merely a disagreeable opinion, when anyone who knows anything about history knows it was rather more than that.
Not content with branding certain publications as hard right, Corbynistas then took to the internet to rage against anyone who works for these publications. These are Very Bad People. In the binary universe of this highly moralistic new left, everyone is either Very Bad or Very Good. There's no middle ground. People who work for the Mail or the Sun or the Express are responsible for whipping up hatred and violence against immigrants and other minority groups, they decreed. Let's leave to one side how unappetising it is to watch the bourgeois agitators of the Corbyn crew rail against those who work for the 'low-rent' press, in a direct echo of how the painfully snooty early 20th-century literary set would denounce the lower newspapers for employing idiots and whipping up the rabble. The more important point is that when the British left argues that the tabloid press causes hatred and violence – as it has been doing for years now – what it is really saying is that the readers of such newspapers are the problem. They're so dumb, so hollow, so lacking in self-control that a couple of editorials criticising mass immigration might be enough to turn them into a pig-ignorant racist mob.
The modern left's disgust with the press isn't about bashing press barons or Eton-educated editors. That is just the radical-sounding gloss added to what is clearly a quite elitist view: that these media outlets are dangerous because their consumers are dangerous; that the reason the 'low' press can cause social disturbance and mayhem is because its readers are suggestible and unpredictable. From Stop Funding Hate to the recent campaign to have Nigel Farage sacked from LBC to this latest outburst of hatred for the right-leaning press, every single time the left fumes against the media it unwittingly reveals its profound distrust and deep disdain for ordinary people.
Brendan O'Neill is editor of spiked and host of the spiked podcast, The Brendan O'Neill Show. Subscribe to the podcast here. And find Brendan on Instagram: @burntoakboy
Picture by: Getty.
Join Brendan O'Neill, Nadine Strossen and Paul Coleman at 'Should we be free to hate?', a Spiked US panel discussion in NYC on 29 January. Get your free tickets here.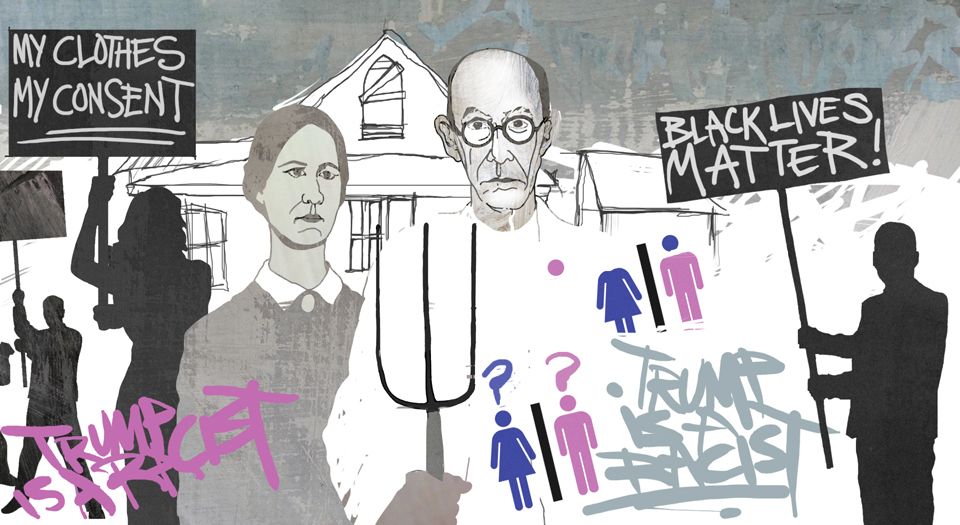 Should we be free to hate?
Spiked Event
Tuesday, January 29, 2019 – 6.30pm-8pm
New York Law School,
New York, NY
Brendan O'Neill, Nadine Strossen and Paul Coleman
To enquire about republishing spiked's content, a right to reply or to request a correction, please contact the managing editor, Viv Regan.