The hatefulness of Stop Funding Hate
This anti-tabloid campaign loathes ordinary people.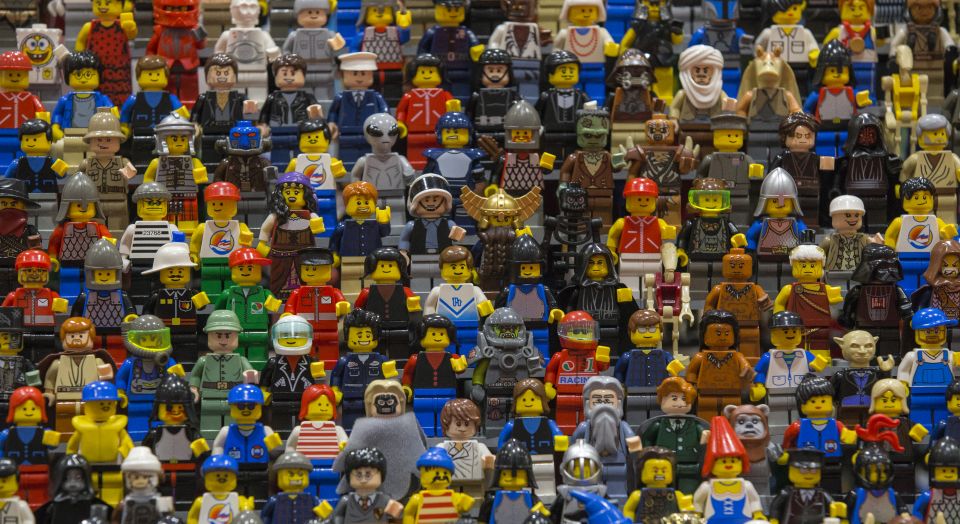 In possibly the most middle-class attack on the free press ever, campaign group Stop Funding Hate has made its own John Lewis-style Christmas advert, calling on big brands to boycott the Daily Mail, the Sun and the Daily Express by removing their advertising.
According to its Facebook page, Stop Funding Hate aims to 'tackle the culture of hate, demonisation and division that is poisoning our political discourse', and claims tabloids are spreading 'hate speech'. In the video, against the backdrop of sentimental festive advert clips and accompanied by weepy music, the viewer is informed, 'The money we spend on gifts is used to stir HOSTILITY'. This is followed by snapshots of tabloid headlines about migrants and Muslims.
It goes on: 'This is not a Christmas ad, but it is about them. Every year there's another beautiful story with a message about looking out for others even if they are distant strangers, even if we've been told they're our enemy. But once the tinsel has been taken down, everything changes and millions of pounds we spend at Christmas at John Lewis, Sainsbury's, Waitrose and M&S is used to buy adverts in papers with another message, that some of us are different, that some of us are only a PROBLEM, a BURDEN or a THREAT.'
The idea is that – in a fit of moral rage, presumably – shoppers at those stores will write to the companies and demand they withdraw advertising from the nasty tabloids. Whether they do this before or after they've bought their organic Christmas turkey and curly kale is not clear.
The video has been viewed 6.3million times, shared over 200,000 times on Facebook, and garnered tens of thousands of retweets. It's already had one significant win: Danish toy manufacturer Lego announced at the weekend that it was withdrawing all advertising from the Daily Mail. Apparently, the Co-op is also reviewing its advertising after pressure from campaigners, and Gary Lineker has backed the campaign and spoken to Walkers Crisps, which he promotes, about its advertising.
According to its Facebook page, Stop Funding Hate began as 'an online community horrified by the upsurge in media hate speech that accompanied the [EU] referendum'. An online petition – the first tool in the armchair activist's toolbox – inevitably followed. The petition, which has so far received over 46,000 signatures, calls on Virgin Media to stop advertising in the Sun. 'We fully support freedom of expression, and freedom of the press', the page declares, alongside other laughable claims, such as: 'We don't take sides in political debates.' Strangely, it only seems to target right-leaning newspapers that backed Leave.
This campaign is entirely about censorship. Supporters of Stop Funding Hate want the Daily Mail and Co to lose money – hopefully leading to their demise – because they don't like what they say. When the Daily Mail printed its 'Enemies of the people' front page after three High Court judges ruled that triggering Article 50 would have to go to a parliamentary vote, Stop Funding Hate tweeted a photo of the front page to the government, as well as to various advertisers, asking them to boycott. One tweet said: 'Share if you think @British_Airways should stop funding newspapers that undermine British #democracy.' But in a democracy, public figures should never be above criticism. Tabloids fulfil an important role by brashly questioning the status quo and the elites of society. You may not like what they say, but you are under no obligation to buy them.
Stop Funding Hate justifies its censorious activism by claiming it is simply encouraging people to exercise their rights as consumers: 'We believe people have the right to make choices based on the values of companies they may purchase from – and to speak out when something doesn't sit right.' This is disingenuous. As a consumer, you can choose not to buy certain newspapers or shop in certain stores. But putting pressure on advertisers to withdraw money from newspapers due to their editorial line is something different. This is a barely veiled attempt to shut down newspapers some people disagree with.
Another thing that defines Stop Funding Hate is hypocrisy. 'We are against all demonisation and hate speech, whatever the motivation and whoever the target', claims its Facebook page. It is curious, then, that the group has remained so quiet about the hatred towards Leave voters expressed in the supposedly liberal media. During the referendum, a writer in the New Statesman described Brexit voters as 'the frightened, parochial lizard-brain of Britain', and Guardian writer Polly Toynbee said the Leave campaign had 'lifted several stones'.
This isn't just about the tabloids, it's about the 'little people' who read the tabloids. Stop Funding Hate believes tabloid readers are brainwashed bigots. It accuses the Daily Mail of being divisive, and yet it assumes that vast swathes of the public are incapable of independent thought. Luckily, the tabloids' popularity will probably limit the campaign's impact. Combining print and online, the Daily Mail is the most popular British newspaper, with 23million monthly readers. The Sun remains the most read print title, with 12.7million monthly readers. These are figures I'm sure John Lewis and Sainsbury's will bear in mind.
This Christmas, Stop Funding Hate's heartwarming, festive message is that millions of tabloid readers cannot be trusted to think for themselves, so it is best that the bien pensant society censor the press for their good. Meanwhile, the Sun has just launched its Christmas appeal, asking readers to knit a blanket for children in poverty-stricken or war-torn countries. How hateful.
To enquire about republishing spiked's content, a right to reply or to request a correction, please contact the managing editor, Viv Regan.