Dump Farage – McCarthyism masquerading as radicalism
This new campaign sums up the censorious arrogance of Corbynistas.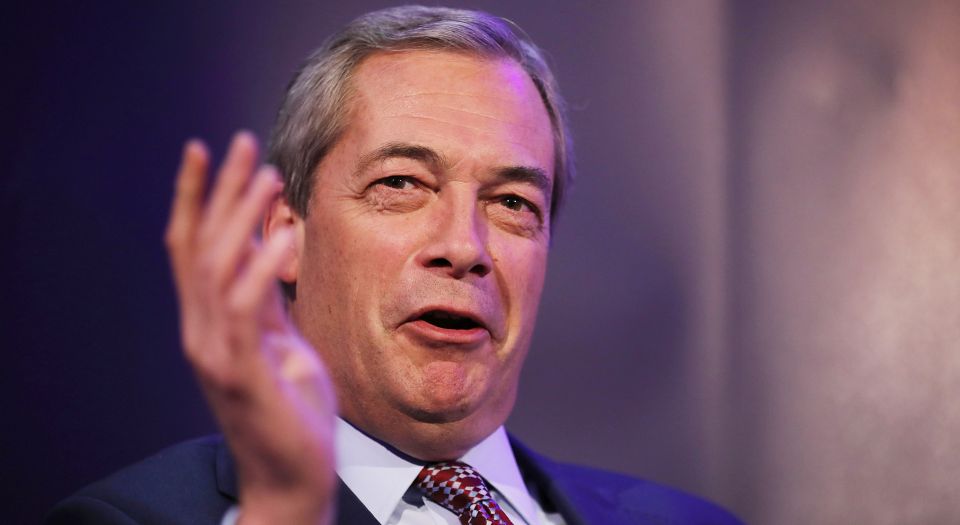 To see the intolerance, the censorious arrogance, of the Corbynista wing of British politics, look no further than their Dump Farage campaign. Launched today, this is a website and a social-media campaign devoted to getting the former UKIP leader Nigel Farage sacked from LBC Radio, where he presents a talkshow. Let's not indulge any of the euphemisms being used by this pro-censorship mob, who are dolling up their campaign to have a broadcaster sacked as part of a 'struggle against extremism', etc. Let's call this what it is: an attempt by time-rich, middle-class, well-educated activists to blacklist from the airwaves someone whose political views they disagree with.
In the launch video for the campaign, fronted by Owen Jones, the Joe McCarthy of this blacklisting effort, the Dump Farage movement says it wants to expunge far-right extremism from respectable media outlets like LBC. Their evidence that Farage is a fascist is thin to say the least. He interviewed Steve Bannon. He's chummy with Donald Trump. He isn't a massive fan of mass immigration. Err, that's it. But they must nonetheless intimate that he is hard right because then they can present themselves as warriors against fascism rather than admit what they really are: the sons and daughters of social privilege using their media clout to shut down those they disagree with.
Even worse are the methods they're using to try to have Farage dumped. They are naming and shaming corporations that advertise with LBC. They are 'calling out' McDonald's, NatWest, BMW and others for airing adverts with Global Radio, owners of LBC. They have even created readymade tweets so that anyone on Twitter can instantly tweet at these massive companies the following question: 'Do you want your brand to be associated with right-wing extremism?' Lazy, thoughtless clicktivism for the leisured sections of society.
What is happening here is that these so-called leftists are trying to marshal capitalist power to the end of silencing someone they hate. They are imploring corporations to use their financial muscle to have a broadcaster expelled from their airwaves. Capitalism-cum-Stalinism – what a spectacle. Anyone who would seek to use the undemocratic power of global capitalism to police the parameters of public discussion has lost all right to call themselves a progressive. They are reactionaries.
This is an attempt to cleanse public life of supposedly difficult voices, to shrink the boundaries of acceptable thought. It is entitled, well-connected millennials and others asserting that certain views are unwelcome in the British media and will be hounded out. Even if Farage were a fascist, which he isn't, such an approach would be wrong. It is only by maintaining the greatest liberty possible in public and media discussion that we can ensure firstly that all voices are heard and secondly that all views are subjected to challenge and debate. I am reminded of Trotsky's stinging rebuke to another group of bourgeois leftists who in 1930s Mexico engaged in what he called 'campaigns against the reactionary press'. These leftists have no understanding of the importance of press freedom, said Trotsky: they are 'traitors' who have been 'corrupted by Stalinised Moscow' who should 'leave the ranks of the working class'. You heard him, Corbynistas. On your bikes. Your shrill, arrogant policing of media debate has no place in any genuinely progressive or radical politics.
Brendan O'Neill is editor of spiked. Find him on Instagram: @burntoakboy
Picture by: Getty
To enquire about republishing spiked's content, a right to reply or to request a correction, please contact the managing editor, Viv Regan.