The shutdown: a phoney war over immigration
Republicans want The Wall. Democrats are happy with The Fence.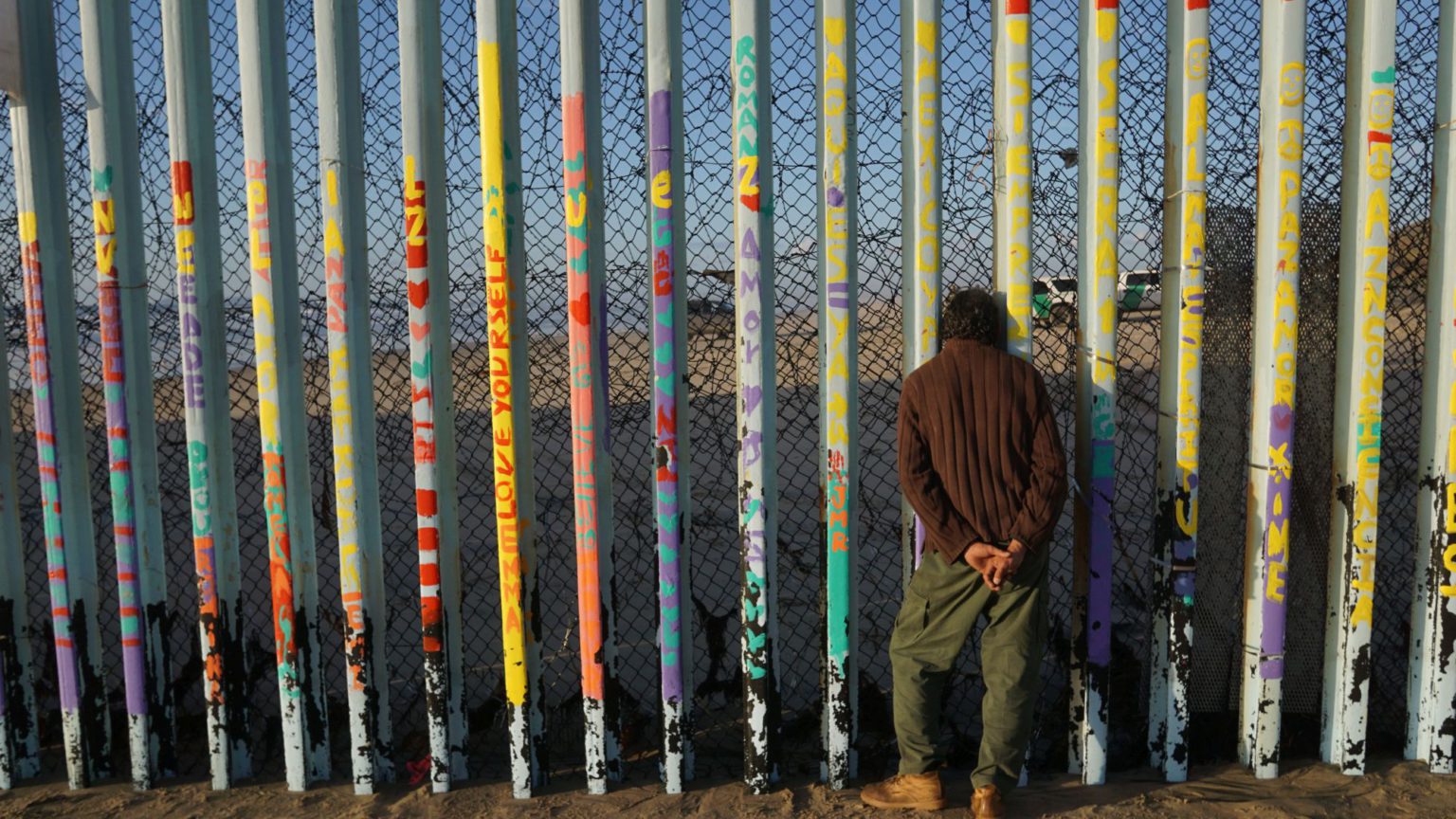 'I would build a great wall, and nobody builds walls better than me, believe me, and I'll build them very inexpensively. I will build a great, great wall on our southern border and I'll have Mexico pay for that wall. Mark my words.' So said Donald Trump, when he launched his presidential run in 2015.
Of all of Trump's campaign promises, none was more prominent than his vow to build a wall along the border with Mexico. 'Build that wall!' has been his supporters' favourite chant at his rallies. But, two years in to his presidency, it is clear that Trump had no strategy to deliver on his wall, and his hamfisted approach has now led to a shutdown of the US government.
Trump is demanding $5.7 billion for his wall, something Democrats in Congress won't accept. Congressional Republicans have backed Trump and won't put forward bills to continue certain government agencies. The result is a stalemate. Although 'partial' and limited to 'non-essential' services, the shutdown is still serious: 800,000 workers are furloughed or going without pay, and millions of Americans' benefits, from programmes like food stamps, are at risk. Trump has said he is willing to continue the shutdown for 'months, even years'.
Neither side has an incentive to back down. Democrats, newly energised by the Midterms, took control of the House of Representatives last week, and are looking for an immediate victory over Trump. And they appear to be winning the public-relations war: according to a recent Reuters/Ipsos poll, only 35 per cent of Americans want money for a wall in a spending bill, and more voters blame Trump for the shutdown than blame the Democrats. Indeed, Trump himself said he is 'proud' to own the shutdown.
For his part, Trump believes he can't back down on his No1 promise to voters. He seems more concerned at the moment with securing his base than the views of the broader public. There is a logic to this: Trump is likely to face greater opposition from Democrats, including possibly impeachment proceedings, in the near future, and without a base to fall back on, he will become isolated.
Yet Trump has boxed himself in politically, and it is hard to see him coming out of the shutdown undamaged. As the shutdown continues, he will come under increasing pressure in the days and weeks ahead, via media interviews with hard-pressed workers and images of garbage piling up at national parks. But if he makes concessions, there is a good chance his base will slam him for it. Trump has well and truly screwed up. If the wall was so important to him, why has it taken him so long to build it? Why didn't he come up with a proposed deal over his past two years in office, when his fellow Republicans were in the majority in both houses of Congress? Isn't he supposed to be Mr 'Art of the Deal'?
A deal that would seem to make sense would be to grant permanent legal status for undocumented immigrants brought to the US as children, known as 'Dreamers', in exchange for more spending on border security. But Trump refuses to commit to such a deal. Meanwhile, Democrats are under pressure from their own base not to make any concessions to Trump. Instead of pursuing a deal, Trump has threatened to raise the constitutional stakes by declaring a national emergency in order to build his wall – something that would represent an abuse of presidential powers over the will of Congress (and would probably face significant legal opposition).
In this dispute over the shutdown, it is easy to get caught up in the game of which party is winning or losing. But, stepping back, it is really something of a phoney war, in which neither side is really winning. The $5 billion the two sides are scrapping over represents just one-tenth of one per cent of the budget. Previous shutdowns were based on more substantive issues.
For all of the bluster, neither party is being principled or forthright. This is just a partisan bunfight. Many Republicans have acknowledged that the wall is not an effective use of money, nor a good response to concerns over immigration. Even Mick Mulvaney, who is Trump's acting chief of staff and is leading negotiations with Democrats, has admitted as much. 'The fence doesn't solve the problem', said Mulvaney in 2015, when he was a congressman. 'Just to say "build the darn fence" and have that be the end of an immigration discussion is absurd and almost childish.'
The Democrats have also been disingenuous. While they now say Trump's wall is a sham, they supported a physical barrier in the past. In 2006, many Democrats voted for the Secure Fence Act, which provided for hundreds of miles of fencing along the border (at a cost of $50 billion – 10 times what Trump wants). These Democrats included Barack Obama, Hillary Clinton and Chuck Schumer, the current leader of the Democrats in the Senate.
Today, some Democrats seem to be taking righteous stands in opposition to Trump's wall. Nancy Pelosi, House Democratic leader, recently said 'a wall is an immorality – it's not who we are as a nation'. But we don't hear Pelosi or others calling for the tearing down the 600 miles of existing barriers. As a recent New York Times editorial pointed out, 'reasonable Democrats and Republicans acknowledge a need for some mix of a bigger staff, better technology and, yes, fencing'. So this big political battle boils down to semantics – Democrats want a fence, not a wall.
While Democrats seem to have the upper hand over Trump, there are political risks for them too. Voters have tended to blame both parties for shutdowns. Also, more Americans want their politicians to debate and deal with immigration. Democrats' 'just say No' approach to Trump's wall could be viewed as not providing a constructive answer to the public's concerns about immigration. An emerging trend within Democratic circles is to call for open borders, abolishing ICE (Immigration and Customs Enforcement), and supporting 'sanctuary cities' – policies that most Americans are not convinced by, and could be the focus of a backlash against the Democrats if Mexico border crossings become more of a political flashpoint.
The government shutdown epitomises the dysfunction in US politics. The largest power on Earth is now ground to a halt over a small section of a border wall. While we are meant to get caught up in the this partisan fight, the shutdown really highlights the huge divide between the political class and the people. Trump may be on course for a political setback, but the ultimate losers will be ordinary Americans.
To enquire about republishing spiked's content, a right to reply or to request a correction, please contact the managing editor, Viv Regan.