Remoaners will fall for anything
Remain Twitter is awash with fake news.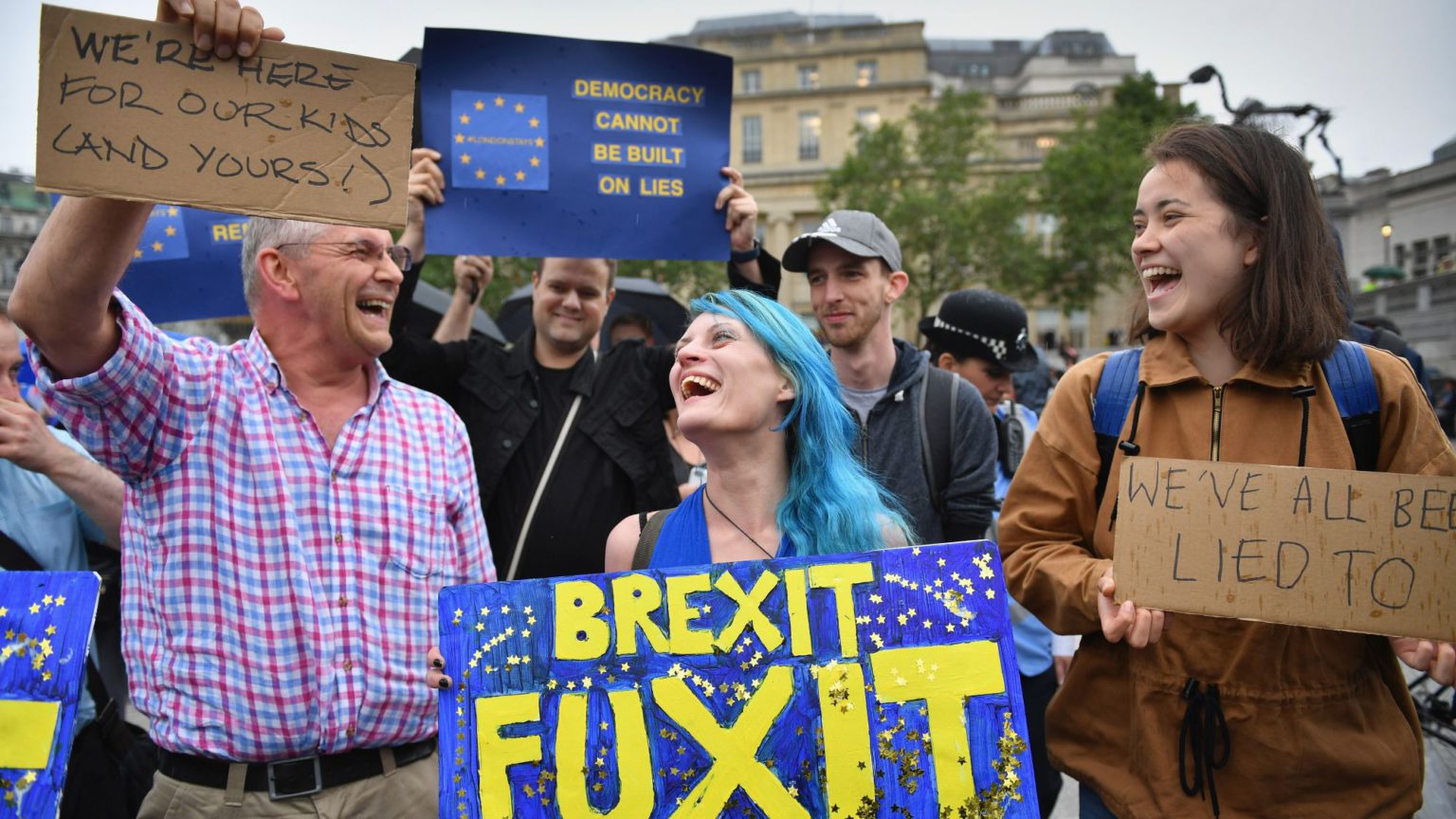 Since the Brexit vote, elitist Remainers have tried to dismiss the demand from 17.4million Brits to leave the EU as a product of lies and irrationality. Gullible voters are said to have swallowed pro-Brexit propaganda from BoJo's bus and Russian bots. It was 'fake news' wot won it, Remainers claim.
But of late, the Remain Twittersphere has been excitedly spreading its own fake news. Last weekend a leaflet purporting to be from the NHS went viral. It warned that in the event of a No Deal Brexit, 'you could be unable to get your usual prescription' from your doctor or pharmacist and advised patients to start stockpiling drugs.
Famed Remoaner Gary Lineker posted the leaflet, saying 'maybe it's time for a rethink' on leaving the EU. Over 9,000 people retweeted him. A Remainer comedian tweeted the leaflet and claimed that No Deal means 'actual deaths due to lack of medicine', earning 2,000 retweets. Another Remainer simply said 'fuck this'.
But the NHS had issued no such leaflet. The Department of Health said the leaflet was fake and that preparations have already been made to ensure uninterrupted medical supplies and prescriptions in the event of No Deal. Life will continue after 29 March 2019.
So why did Remainers fall for this? Because they have swallowed Project Fear wholesale. In fact, a leaflet suggesting that you might need to stock up on your prescription is a fairly mild form of scaremongering when compared with the regular drip-feed of horror stories around No Deal. In recent months, we have been warned that No Deal could lead to a recession, food shortages and new diseases like super-gonorrhoea, or that Brexit Britain could be overrun by child-sex offenders. No wonder so many believed the fake NHS leaflet was credible.
A day later, a photo of a group of pro-Brexit protesters, penned in by police outside a Greggs, went viral. A tweeter jokingly claimed that the Brexiteers were protesting against Greggs' new vegan sausage roll. But this joke was treated as a fact by prominent Remainers. Labour MP David Lammy shared the photo, tweeting 'No it's not a parody. Monty Python, Alan Partridge and David Brent are now running the country.' Many others joined in to mock what they saw as stupid pro-Brexit plebs seeing red over a mock-sausage roll.
A (very funny) photoshop of an English Defence League Facebook post was used by some to back up the claim that it was an anti-vegan protest. 'The vegan leftist Greggs has now crossed the line. It's time to take our country back', it said. But again, many Remainers fell for the joke. Its exasperated creator had to take to Twitter to say 'Jesus Christ, please stop asking if this is real, it is clearly not real'.
Also at the weekend, the Telegraph revealed that the anti-Brexit People's Vote campaign had hugely exaggerated the number of people in attendance at its march in October 2018. At the time, campaigners claimed that over 700,000 had taken to the streets of London to call for a second EU referendum. But a document by the Greater London Authority put the numbers at 250,000 – just a third of the number claimed by the organisers.
The vastly inflated numbers allowed second-referendum enthusiasts to portray their middle-class hissy fit against democracy as a nascent mass movement. Organisers tried to say the People's Vote march was as significant as the demonstrations against the Iraq War.
After falling for so much fake news themselves, leading Remainers should think twice about labelling Brexiteers as gullible dupes.
Fraser Myers is a staff writer at spiked and host of the spiked podcast. Follow him on Twitter: @FraserMyers.
Picture by: Getty.
To enquire about republishing spiked's content, a right to reply or to request a correction, please contact the managing editor, Viv Regan.