'Anything you've ever said will be used against you'
Carl Benjamin, aka Sargon of Akkad, on what his ban from Patreon means for internet freedom.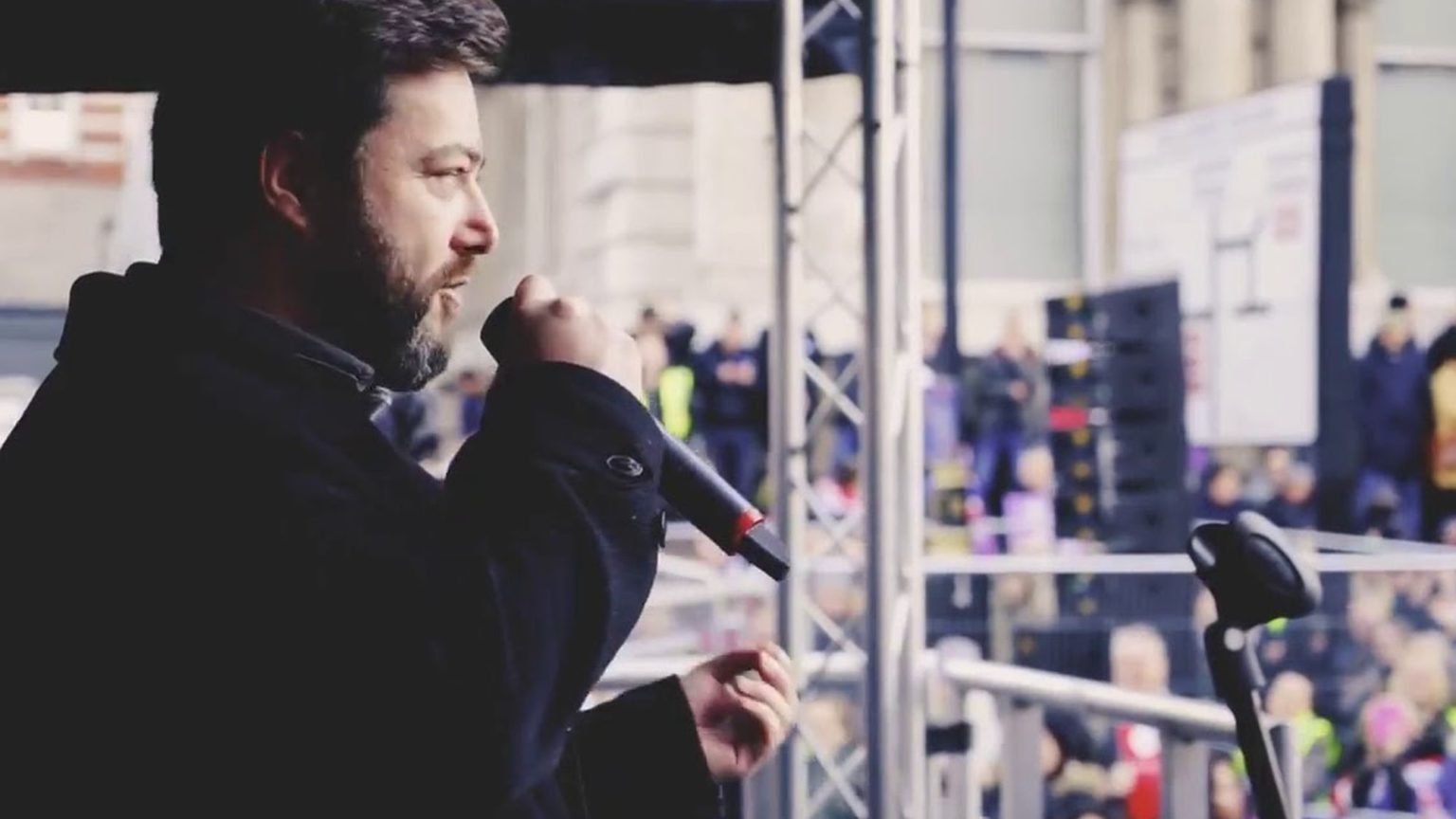 Recently, YouTuber Carl Benjamin, aka Sargon of Akkad, was banned from Patreon, one of the internet's most popular crowdfunding platforms for content-creators. Benjamin is well-known for his regular missives against PC culture and for his willingness to offend.
Patreon says Benjamin violated its community guidelines on hate speech. But the offending content was never hosted or funded by Patreon. In an interview for another YouTube channel, Benjamin referred to a group of alt-right trolls who had been harassing him as 'niggers' and 'faggots'.
The ban has pushed other internet personalities like Sam Harris, Dave Rubin and Jordan Peterson to leave the platform voluntarily as they can no longer trust it to uphold the free speech of its users. spiked caught up with Benjamin to hear his side of the story.
spiked: What was your experience with Patreon?
Carl Benjamin: I've been on Patreon for about four years. Ever since I started my YouTube channel, I've always been politically incorrect – it is what I do. I had never had a problem with Patreon before because its terms of service were quite specific. They said it had rules around hate speech on its platform, which I think is quite fair and so I didn't want to break them.
But of late, Patreon has decided to expand these rules and I've been punished for something that didn't actually happen on their platform. What I said was actually in an interview with a trans YouTuber called Michelle Catlin. At the time I was caught in the middle of a harassment campaign against me, waged by some people in the alt-right, who I insulted.
I think Patreon is trying to sanitise its platform and looking to remove people who the mainstream, politically correct establishment find offensive. (I am offensive, of course!)
spiked: Are you worried about the implications for free speech?
Benjamin: It is terrifying because it shows we aren't going to be dealt with by a fair hand. Patreon seems to have expanded its scope to a point where it considers itself to be the arbiter of your entire online presence.
Until recently, Patreon subscriptions were about half of my income – that's quite a significant thing to lose! Patreon CEO Jack Conte has appeared in many videos discussing Patreon's hate-speech policies, saying things like, 'We understand the monumental importance of controlling someone's income', in a faux-moralising way. But at the end of the day, he hasn't taken responsibility for removing me and he won't even address the subject.
spiked: The fight for free speech used to be largely against censorship by the government. Should we now be more worried about Silicon Valley?
Benjamin: The very intelligent people who founded the US gave us the First Amendment. They understood that government tyranny was a huge problem. But with the invention of the internet, we have a new social tyranny. We live in a kind of Panopticon, where anything you've ever done at any point in time and space can be used against you. You are constantly on display. And I don't just mean if you're someone like me, an internet personality; everyone is being watched. Thousands of British citizens are arrested every year for posting things on social media.
That's bad enough, but now in Silicon Valley, there is a real monoculture in terms of values, which it seems to want to impose on the rest of the internet. In a recent speech, Tim Cook, CEO of Apple, literally said it was a 'sin' not to censor people. I find this very worrying as a free-speech advocate.
spiked: How can we defend free speech from the big-tech giants?
Benjamin: This is something that the market could solve, but at the moment there is no free market. When Patreon first said it didn't want me on its platform, I first thought that was fine because there are alternatives. I received emails from a number of platforms similar to Patreon inviting me to join them.
One of those was SubscribeStar, who I went over to at first. It had been operating for about eight months and had a few significant YouTubers on there. One was Naomi Wu, a Chinese YouTuber who runs a tech channel. She had been kicked off Patreon after an altercation with a Vice journalist. Other people who didn't like the way Patreon had been acting decided to move over to SubscribeStar, too.
But for some reason, not much longer after I and others had joined, PayPal decided to suspend its dealings with SubscribeStar, stopping it from processing any payments. It is hard to believe that these companies are not acting in concert with each other. I can't prove anything of course but it seems like a remarkable coincidence.
The market seems to be dominated by cartels. But there could be market solutions to this. SubscribeStar has said that it is not going to back down and I believe it is on the cusp of finding an alternative payments processor. You also have Dave Rubin and Jordan Peterson who are trying to set up their own alternative to Patreon.
Then you have Andrew Torba from Gab, the free-speech social-media platform. Gab has been notoriously censored and de-platformed by hosts and payment processors, essentially for being a competitor to Twitter which refuses to censor its users in the same way that Twitter does.
'Alt-tech', all these platforms that aren't in Silicon Valley, is now taking up the fight, working independently of the major firms. I think there will be several other challengers to Silicon Valley's monopoly – but it is not a given that we will be able to operate outside of its systems.
Carl Benjamin was talking to Fraser Myers.
To enquire about republishing spiked's content, a right to reply or to request a correction, please contact the managing editor, Viv Regan.