Let's make free speech the great cause of 2019
From state bans to corporate censorship, free speech is in trouble.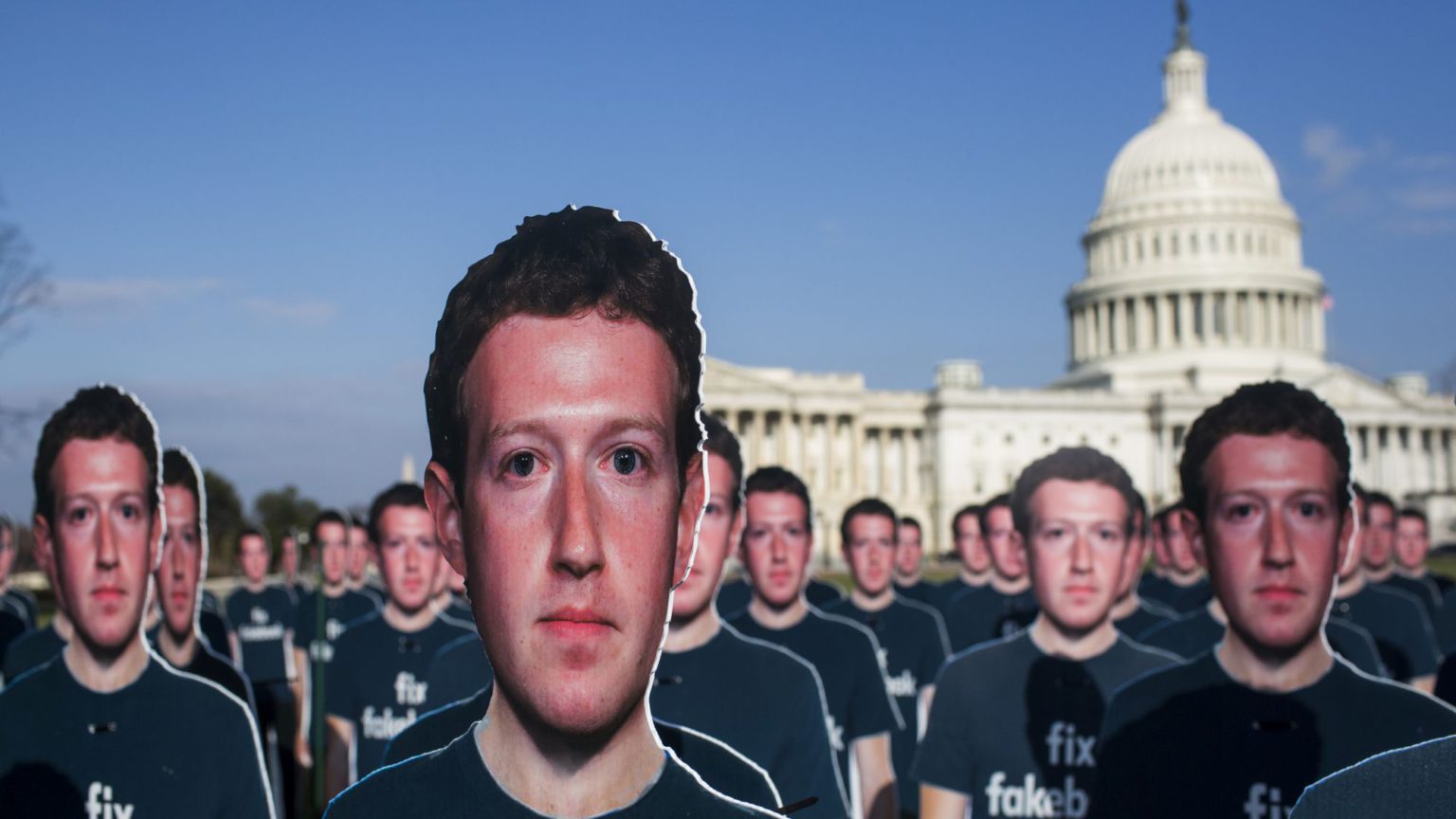 Who would have thought that in 2018 it would be deemed controversial to uphold the principle of free speech? Whatever else the events of this year have taught us, it is now clear that the fundamental human right to express oneself as one sees fit is under threat. With both major political parties supporting further hate-speech legislation and varying degrees of press regulation, and with Silicon Valley tech giants routinely censoring their users, the time is ripe seriously to consider how we might retaliate against the creeping authoritarianism of our age.
Those who were active in the civil-rights movements of the 'New Left' in the Sixties and Seventies understood that free speech is the linchpin of all other struggles for equality. But today it is mostly well-intentioned activists on the left who are calling on the state to constrict the Overton window. Worse still, in a world in which social media have become the de facto public square, and online platforms are controlled by powerful likeminded CEOs, we are left with the paradoxical phenomenon of self-identified leftists seeking to empower huge corporations to set the parameters of acceptable thought.
Those who claim that censorship can only be enacted by the state are making arguments that are over 20 years out of date. The internet is the conduit through which ideas are shared in the digital age, and while sites such as YouTube, Facebook and Twitter remain dominant we need to think carefully about how best to tackle the problem. Although I would be nervous about regulation of private companies, these tech giants operate what one could justifiably describe as a collaborative plutocracy, and given their ongoing determination to enforce what Twitter has branded 'healthy conversation', there are grounds for exploring the possibility of an internet Bill of Rights which would include a guarantee for freedom of expression.
During a recent interview on The Rubin Report, Jack Conte (CEO of Patreon) openly admitted that the senior management of the major Silicon Valley companies are in regular contact. Collusion has been widely suspected since Alex Jones of InfoWars was simultaneously banned from multiple platforms early this year, with Twitter following suit soon after. As a conspiracy theorist whose popularity largely depends on the narrative that the media and left-leaning corporations are actively engaged in censorship, Jones' banning only served to enhance his credibility among his fanbase. It was an own goal that could so easily have been prevented with a little foresight.
It is not only the right that is falling foul of these sledgehammer policies. Following Twitter's ban against transphobic language, a trans person known as @TSJessikaJayne had her account permanently deleted for the crime of misgendering herself. This year has seen numerous articles railing against the evils of 'white women', who should apparently be voting in accordance with the Huffington Post. Not even gay men have escaped unscathed: their complicity in 'patriarchal power structures' means they must face demotion in the ever-fluctuating hierarchy of grievance. The reactionary nature of intersectional activism means that, in the end, its proponents will inevitably turn on their own.
Satire and comedy are similarly perceived as a threat to social order. In July, Twitter's finest satirical account, Godfrey Elfwick, was permanently banned. Many were quick to claim that he had violated Twitter's rules on harassment and inciting hatred, but such a conclusion could only be reached by those with no understanding of satire. Thankfully, Elfwick has since been given a weekly column in Spectator USA, and we can be fairly confident that, unlike Twitter, it will not be suspending him any time soon for insulting Gary Lineker.
One of the most troubling developments over the past year has been the politicisation of our law-enforcement agencies. The government recently launched a new campaign to tackle hate crime, defined on their website as 'any criminal offence which is perceived by the victim, or anybody else, to be motivated by hostility or prejudice' towards any of the five 'protected characteristics' (race, religion, sexual orientation, transgender identity and disability). It's not clear why acts that are already criminal should require a separate category at all, let alone on the grounds of 'perceived' motive.
Disturbingly, the guidelines also include an overview of 'hate incidents': non-criminal acts which are likewise 'perceived' to be motivated by prejudice. In September, the South Yorkshire police called on the public to 'report non-crime hate incidents, which can include things like offensive or insulting comments'. When our police officers are urging citizens to report non-crimes, you know something is amiss.
Boris Johnson's column for the Telegraph in August, in which he defended Muslim women's right to wear the niqab, caused uproar because he compared women so attired to 'bank robbers' and 'letterboxes'. It should go without saying that Johnson is entitled to ridicule whomever he likes, and those who found his quips distasteful should be free to criticise. But the fact that Cressida Dick, head of the Metropolitan Police, felt the need to consult her hate-crime unit in order to establish whether or not Johnson had committed an offence was a sign of the illiberal route down which our society is heading.
With any luck, 2019 will be the year in which we stop indulging the authoritarians who wish to impose their worldview on the rest of us. As the tech giants double down, those who believe in freedom must develop effective strategies of resistance. The boycotting of Patreon by prominent figures such as Sam Harris and Jordan Peterson has set the right precedent, one which consumers would do well to emulate. Comedians should resist the temptation to apologise for jokes that have been misinterpreted, as this only emboldens the puritans among us who seek to rid comedy of its potentially subversive nature. Above all, we should campaign for the repeal of hate-speech laws which stifle individual liberty and enable the far right to claim the status of martyrs.
Andrew Doyle is a stand-up comedian and spiked columnist. He is also the co-founder of Comedy Unleashed, London's free-thinking comedy club. Follow Andrew on Twitter: @andrewdoyle_com
Watch Andrew Doyle in The Curious Case of the Nazi Pug below:

Picture by: Getty
To enquire about republishing spiked's content, a right to reply or to request a correction, please contact the managing editor, Viv Regan.