The death of Godfrey Elfwick
This spoof SJW tweeter was a work of satirical brilliance.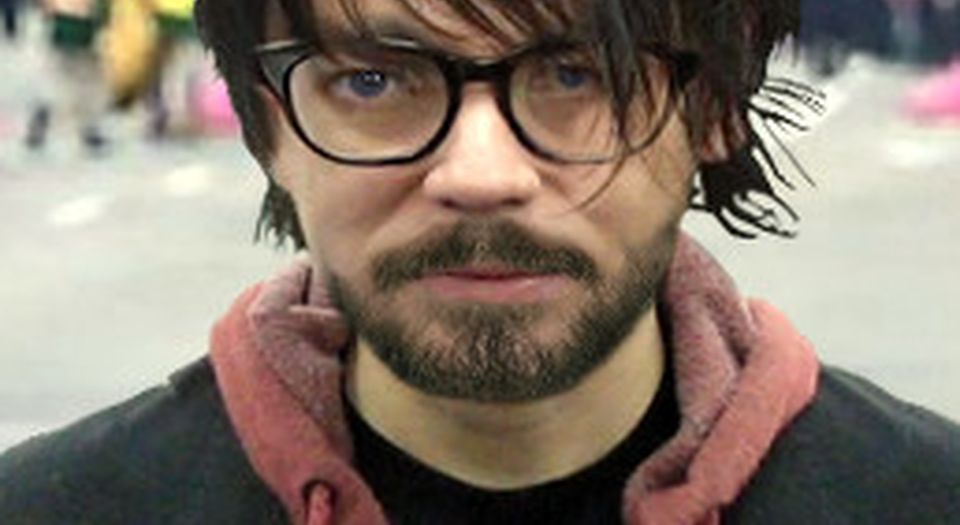 In November 2016, the Guardian published a comment piece in which the anonymous writer described how he was radicalised into the 'alt-right'. It started when he watched a few ostensibly harmless videos by the American liberal Sam Harris. From there, he graduated to material of an anti-SJW (Social Justice Warrior) and anti-feminist disposition, before eventually becoming a fan of the dreaded Milo Yiannopoulos. As the writer dramatically put it: 'The indoctrination was complete.'
Soon after, a well-known Twitter troll called Godfrey Elfwick claimed to be the author. It made complete sense, even though it wasn't true. Elfwick was a brilliant caricature of the excesses of the liberal-left. He, or rather xe, identified as a 'genderqueer Muslim atheist' who was 'born white in the #WrongSkin'. His 'transblack' status began as a satire of Rachel Dolezal, the US civil-rights activist who was born to white parents but identifies as black. 'I have light skin', he tweeted, 'yet I know in my heart I am black and act accordingly'. Elfwick's #WrongSkin hashtag soon began to trend worldwide on Twitter, fooling many in the process. Even the Mirror and the BBC published articles which did not rule out the possibility that the campaign might be authentic.
Similarly, Elfwick's claim to have penned the Guardian comment piece was effective precisely because it was so feasible. The satire was double-edged. On the one hand, Elfwick had accentuated the inherent absurdities of the article in question, exposing the self-parodic nature of the Guardian. On the other, he had successfully duped public figures such as Sam Harris, Maajid Nawaz, and leading Gamergater Ethan Ralph, all of whom had been so quick to take his tweets at face value. The hoax claim was in itself a hoax.
Elfwick's brand of satire depended on this kind of ambiguity. Those who took his posts seriously were inadvertently enhancing the impact of the joke, especially when they expressed such boiling outrage. It is no coincidence that objections to Elfwick tend to come from po-faced peddlers of identity politics who are unhappy about being ridiculed. The same goes for the ideologues of Twitter, who have an established record of deleting accounts for political reasons and have now permanently banned Elfwick from their platform.
The circumstances are complicated. Lisa Graves, the satirist behind the most recent incarnation of Elfwick, was reported to Twitter for using an expletive during an exchange on her personal account with another user. The complainant additionally made the demonstrably false claim that Elfwick was an 'alt-right account' engaged in 'targeted harassment'. Before long, all of Graves' accounts had been subject to a blanket ban. Given Twitter's curiously draconian response to such groundless accusations, it is hardly surprising that many are assuming that the punishment is politically motivated.
Internet trolling can often amount to little more than unsophisticated mudslinging. But when executed well, it has the potential to reach great satirical heights. Although it's true that there was much to enjoy in Elfwick's pranking simply for its own sake, there were also some serious underlying points about the dangers of offence culture and the divisive quality of identity politics. He could find a way to be offended by anything. On the release of the film 12 Years a Slave, for example, Elfwick took exception. 'Typical of Hollywood to cast a black actor in a stereotypical role as a slave', he wrote. 'Why not 12 Years a Bank Manager?'
For the crime of deflating the pretensions of leftist identitarians, Elfwick has repeatedly been dismissed as 'right-wing' or 'alt-right'. But as Graves puts it, 'Godfrey was a way of poking fun at the extremes of both ends of the political spectrum'. The account mocked the liberal-left by aping their faux-outrage and self-defeating arguments ('It's 2018 and women should be free to do whatever feminists say they can'), but was equally adept at needling right-wingers who took such statements literally and responded with hilarious indignation.
It was inevitable that Elfwick would provoke widespread offence given his choice of subject matter. For some, the image of him on the Women's March in a full burka and pink pussy hat was a step too far. Others were uncomfortable with his take on trans issues. ('I've been secretly putting hormone blockers in my nephew's Dairylea Lunchables for the past few months. She'll thank me for it in a few years, you mark my words.') Many Twitter users took issue with his comments on the recent rescue of boys from a flooded cave in Thailand: 'Two British white males at the head of this rescue mission. Their privilege is staggering. Ability counts for shit when there's zero diversity. I demand they be replaced with two differently abled transgender people of mixed race to offer those children a more empowering experience.'
That so many were gulled into believing such self-evidently ludicrous pronouncements points to the degradation of political discourse on the internet which Elfwick sought to deride. Those who were incensed by Elfwick's jibes at offence culture only served to highlight the necessity of his existence. It's the same kind of literal-minded reaction that saw satirical magazine Charlie Hebdo lambasted for racism when it depicted justice minister Christiane Taubira as a monkey, even though the target was quite clearly racist nationalists who resorted to such vile comparisons.
'Satire is angry and optimistic', wrote WH Auden. 'It believes that, once people's attention is drawn to some evil, they will mend their ways.' The popularity of Godfrey Elfwick points to a growing frustration with contemporary 'woke' politics, and the need to counter these regressive trends. As Lisa Graves has said of the current climate, 'it stifles us' and 'creates division'. Elfwick's pomposity hit exactly the right note, because where there is no impulse to question one's own certainties there can be no possibility of dialogue. In a sense, then, his self-importance was entirely justified. I'm reminded of a quotation, attributed to Elfwick himself, that was formerly emblazoned at the head of his Twitter page. 'Imagine, if you will, a lion, with the heart of a bear and the strength of 10 lions. You just imagined Godfrey Elfwick.'
Andrew Doyle is a stand-up comedian and spiked columnist. He is also the co-founder of Comedy Unleashed, London's free-thinking comedy club. Follow Andrew on Twitter: @andrewdoyle_com
To enquire about republishing spiked's content, a right to reply or to request a correction, please contact the managing editor, Viv Regan.