Corbyn's Labour: the biggest Brexit betrayal of all
His party is no more on the side of democracy than Mrs Remainer May.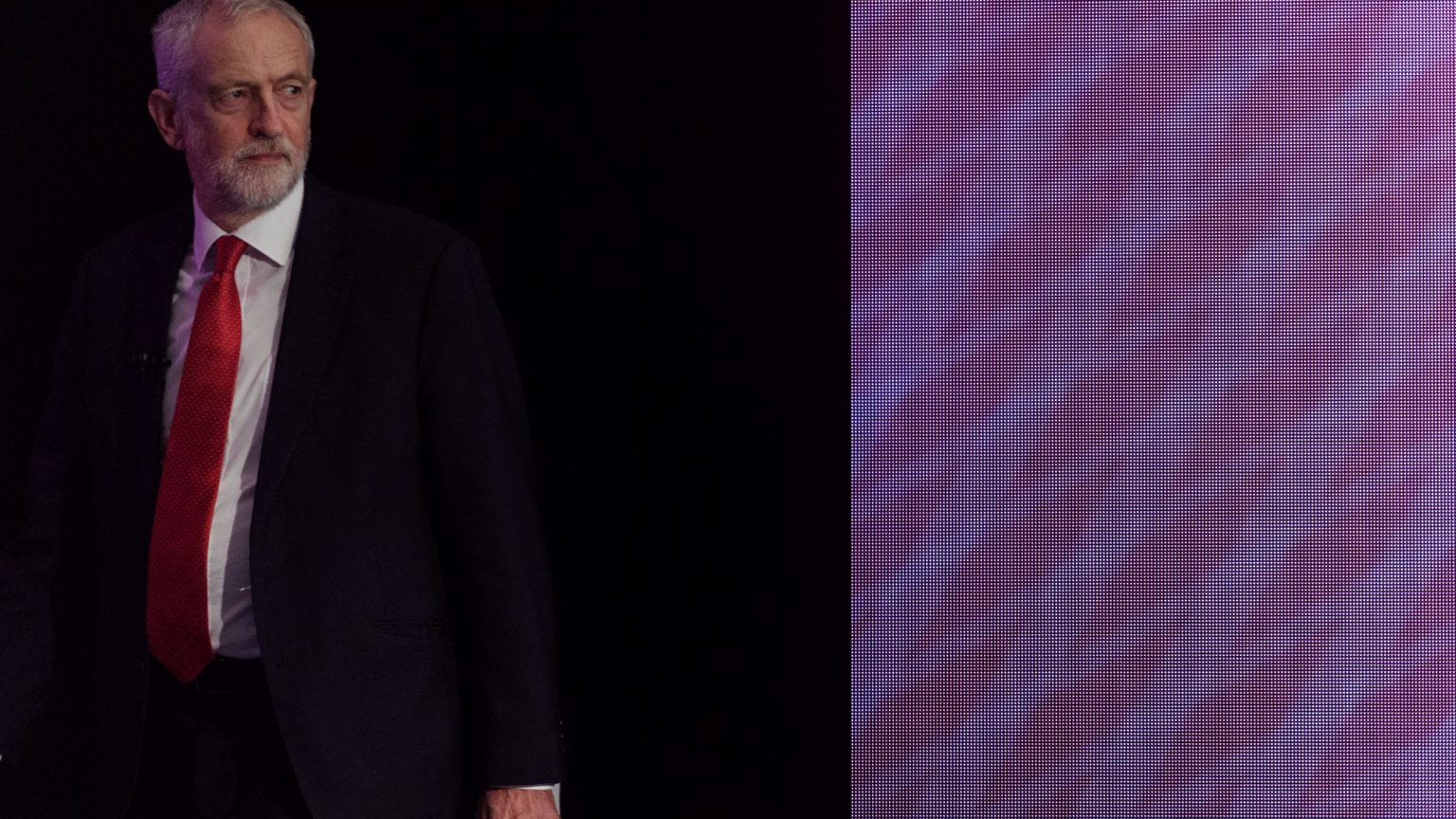 Tory prime minister Theresa May has rightly been dragged over the coals for betraying Brexit by proposing a deal which would turn the UK into a cross between an EU colony and Animal Farm, where some voters are more equal than others and 17.4million Leave voters don't count.
But what did anybody seriously expect? May is a Remainer. Her chancellor, Philip Hammond, is a Remainiac. May's response to resignations by Brexiteer ministers was to stuff the Conservative government with more Remainer failures such as Amber Rudd, who has now warned naughty Leavers that if they don't back May they will be sent to bed and 'may not get their Brexit at all'.
It should surely be no great surprise to see a Remainer-led Tory government endorse a deal to impose Remain by another name. Prime minister May has certainly betrayed the many who voted for her party believing her pledge to push through a real Brexit. She has, however, remained true to her technocratic self.
Far less attention has so far been focused on the shenanigans of the Labour opposition. Yet Jeremy Corbyn's party is if anything guilty of an even more egregious act of betrayal over Brexit. Labour has turned its back on its traditional working-class voters who backed Leave in their millions.
In the process of betraying Brexit, Labour has finally abandoned the left's historical position as the champion of democracy. And it has done so, not under the centrist, EU-worshipping Blair, but led by the allegedly left-wing Eurosceptic Corbyn.
Labour, lest there be any remaining doubt about it, is now the UK's biggest Remainer Party. Labour MPs and members are overwhelmingly opposed to leaving the EU. That goes for the supposedly radical Corbynite Momentum movement just as much as the Blairite leftovers.
Labour MPs want a second referendum simply as a device to try to overturn the revolting result of the first one. Just this week, the Labour leader met with SNP first minister Nicola Sturgeon to discuss forming an effective anti-Brexit coalition with Tory rebels in parliament.
What confuses this picture in many eyes is that Corbyn is a lifelong left-wing Eurosceptic. Before accidentally becoming Labour leader, his major role in political life was as bag-carrier for the late Tony Benn. The Bennites were always opposed to EC/EU membership on democratic grounds; Benn compared visiting Brussels as a Labour minister with being a slave dragged to Rome in chains to grovel before the emperor.
Corbyn stuck to his lifelong principles until the one moment when they actually mattered – the 2016 referendum – at which point he shelved them and backed the establishment's Remain campaign. Since then, Corbyn has emphasised that Labour 'respects the referendum result' while trying to please all sides. Just this week he told the bosses at the Confederation of British Industry that Labour has plans to implement a 'better' Brexit rather than reverse it.
Yet amid all the confusion over Labour's Brexit stance, Corbyn and Co have made one thing crystal clear: No Deal is not an option. Corbyn can fantasise about persuading his chums in Brussels to hand him a lovely socialist deal that they've kept hidden from the wicked Mrs May. But in the end, as he made clear to the CBI, 'Labour will not countenance a No Deal Brexit'.
Yet of all the options currently proposed, No Deal is the only one consistent with respecting the referendum result. It means a clean break from the EU with no legal chains to bind us. That is surely what the largest vote in UK political history was for. To refuse to 'countenance a No Deal Brexit' is to turn Labour's face firmly against democracy.
Yet the only thing Corbyn is being criticised for on the left is being too pro-Brexit! Thus Guardian columnist John Harris demands Labour must act to stop it because Brexit is an act of 'class betrayal' against British workers. Exactly which revolting class do these people imagine voted to leave?
There is a view around that Corbyn is a still a Leaver at heart and secretly hoping to emerge from the current chaos with both a form of Brexit and a Labour government. But here's the difference. May can hope to muddle her way through to a form of Remain by another name. After all, she is essentially trying to keep the status quo as intact as possible for the establishment.
But there is no way Corbyn or anybody else can get Brexit by the backdoor. Brexit represents a popular revolt against the elites, a major break with the old order. Like all historic democratic gains it can only be won by forcing it through against all opposition, not by hoping a confused ruling class might drop it in our laps by mistake.
Even if Corbyn were to get his wish for a General Election, it should surely now be clear that no left democrat could countenance voting for Labour's Brexit betrayers.
To enquire about republishing spiked's content, a right to reply or to request a correction, please contact the managing editor, Viv Regan.